Dashi-Infused Tamagoyaki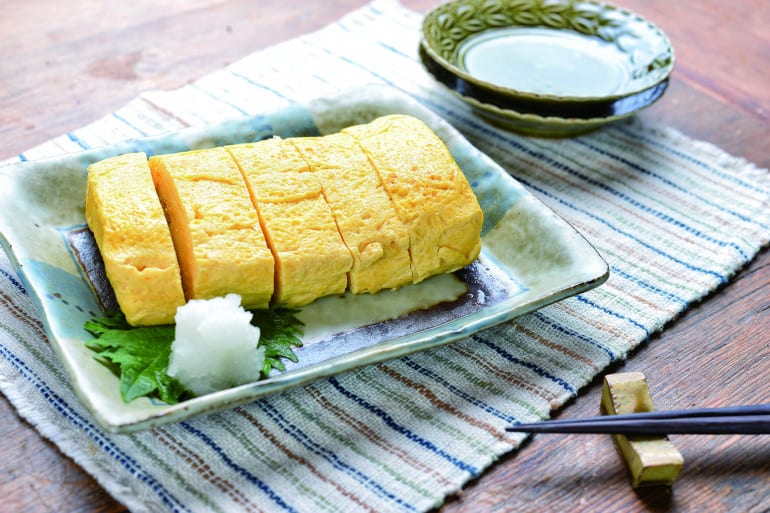 INGREDIENTS (Serves 2)
4 eggs
100ml dashi
1 tbsp mirin
1⁄2 tbsp light soya sauce
Vegetable oil
Method
1. Beat the eggs in a bowl, then add dashi, mirin and light soya sauce, and mix well.
2. Heat the tamagoyaki frying pan* over medium heat. Using a kitchen paper towel, lightly rub vegetable oil over the surface and sides of the pan.
3. Pour a large scoop of egg mixture into the pan so it covers the surface in a thin, even layer. When the egg is cooked underneath, use a pair of chopsticks to gently roll the egg forward to the opposite end of the pan.
4. Repeat Step 3 until there is no more egg mixture left.
5. Serve warm.
*If you don't have a tamagoyaki frying pan, you can use a square-shaped and non-stick frying pan.