Tokyo Grand Sumo Tournament
12 to 26 January 2020
Ryogoku Kokugikan
This huge event is held every January and is the first of Japan's six annual Sumo Tournaments (honbasho). Nothing beats the atmosphere of the final matches of the day, complete with cushion-throwing and cheers.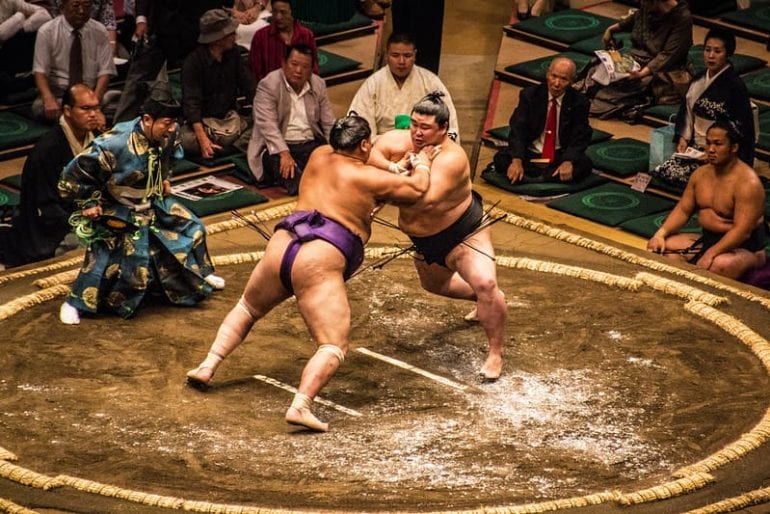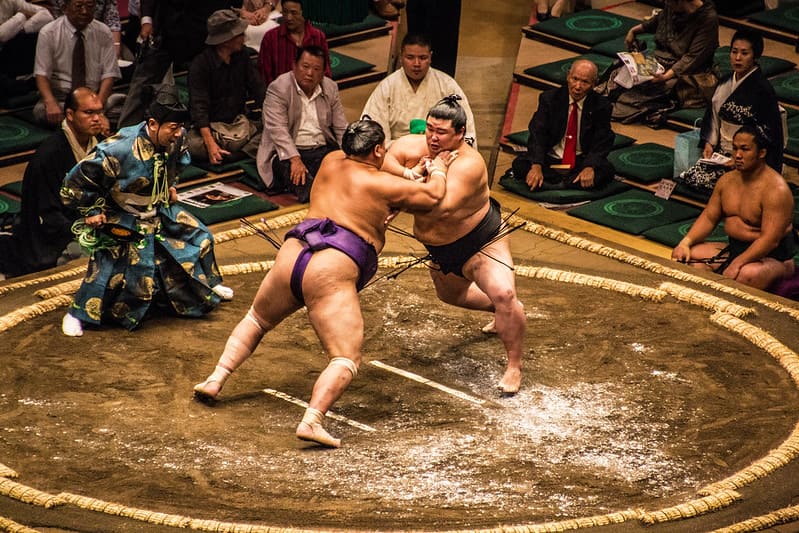 Advance tickets can be bought online. Some tickets will also be released on the day itself, but you have to get to them very early.
Sumo matches take place the whole day, and you can leave and return as you like. 3,800 to 38,000 yen.