Although Hokkaido is the largest of the 47 prefectures in Japan, it also remains one of the least developed parts of the country. But therein lies its charm. Spectacular scenery is spread out for miles and miles around, giving you the distinct feeling of having entered some sort of unsullied natural paradise. It's no wonder then that Hokkaido attracts plenty of outdoor lovers all year round – from skiers and snowboarders during the colder months to cyclists and campers in Summer and Spring.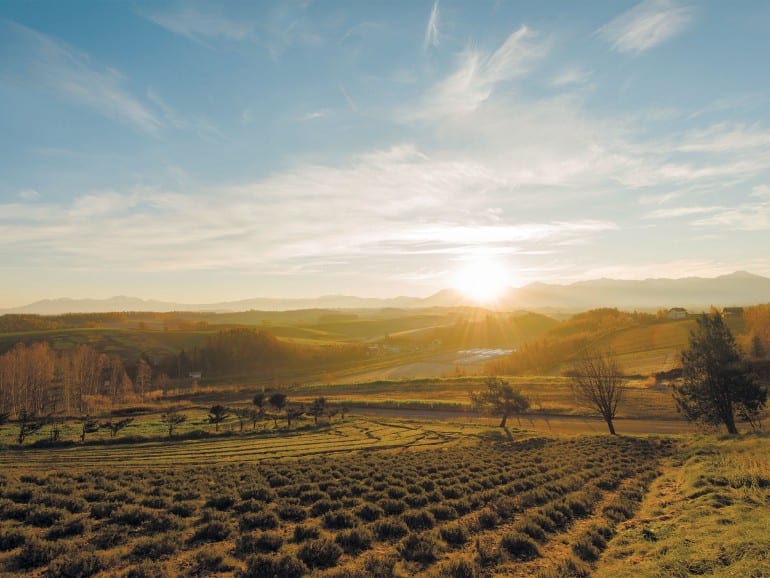 Travellers to Hokkaido usually start their journey at its capital, Sapporo. The bustling city serves as a good base to orientate yourself on the food and culture of the North, before venturing out to the great outdoors.
To fully experience the majestic splendour of nature, make your way to Northern Hokkaido. This is where you'll find Hokkaido's largest national park, Daisetsuzan, which is a mountainous area of unspoiled wilderness that is larger than even some of the smaller prefectures in Japan. This is typically the first place in Japan to see autumn colours and snow each year, and is a veritable paradise for outdoor and wildlife enthusiasts. Onsen lovers will also be well taken care of, with the many beautiful and well-preserved onsen towns dotted around the area.
Of course, Northern Hokkaido and Sapporo have much more to offer than just scenery. Its unique and diverse cuisine is the stuff legends are made of. Even travellers who've not been to Hokkaido would have heard tales of its fresh, succulent seafood. But the depth and breadth of Northern Hokkaido and Sapporo cuisine extends much further than just seafood, as you'll see over the next few pages.
However, the thing that truly makes Northern Hokkaido exceptional is its people. The residents of the various cities and townships display a fierce pride in their heritage and culture, and are often more than happy to share this joy with visitors. One visit is never enough; you'll want to return again and again simply to bask in the beauty and tranquility of the region.
(text vanessa tai photography shigeru yuyama)
>>Read more about Northern Hokkaido & Sapporo Food
>>Read more about Northern Hokkaido & Sapporo Sightseeing
>>Read more about Northern Hokkaido & Sapporo Experience