"This burger is called 'Three Little Pigs' because it uses three types of pork – pork fillet, chorizo sausage and bacon. It doesn't sound like it's inspired by any Japanese ingredients but, trust me, it is.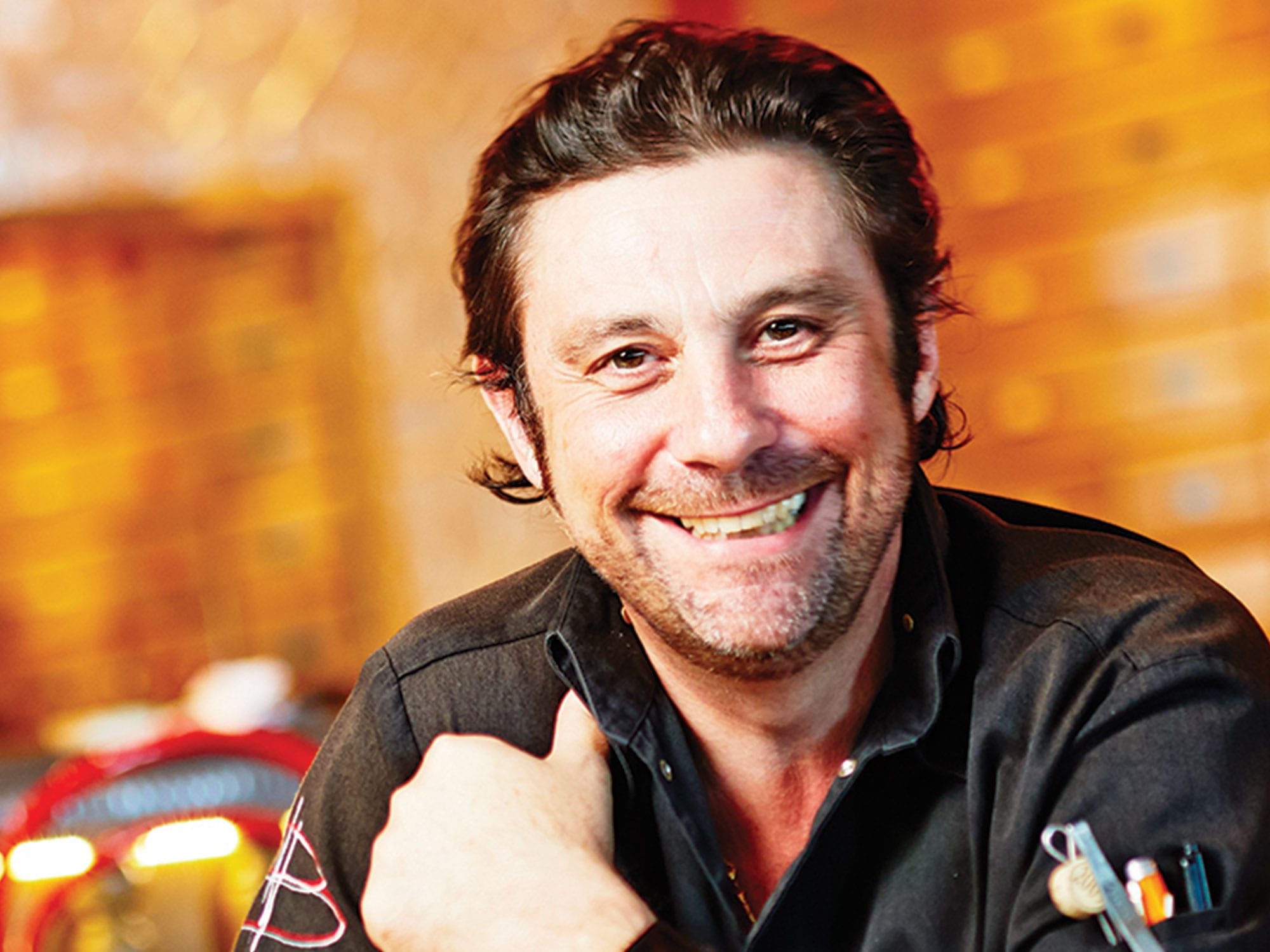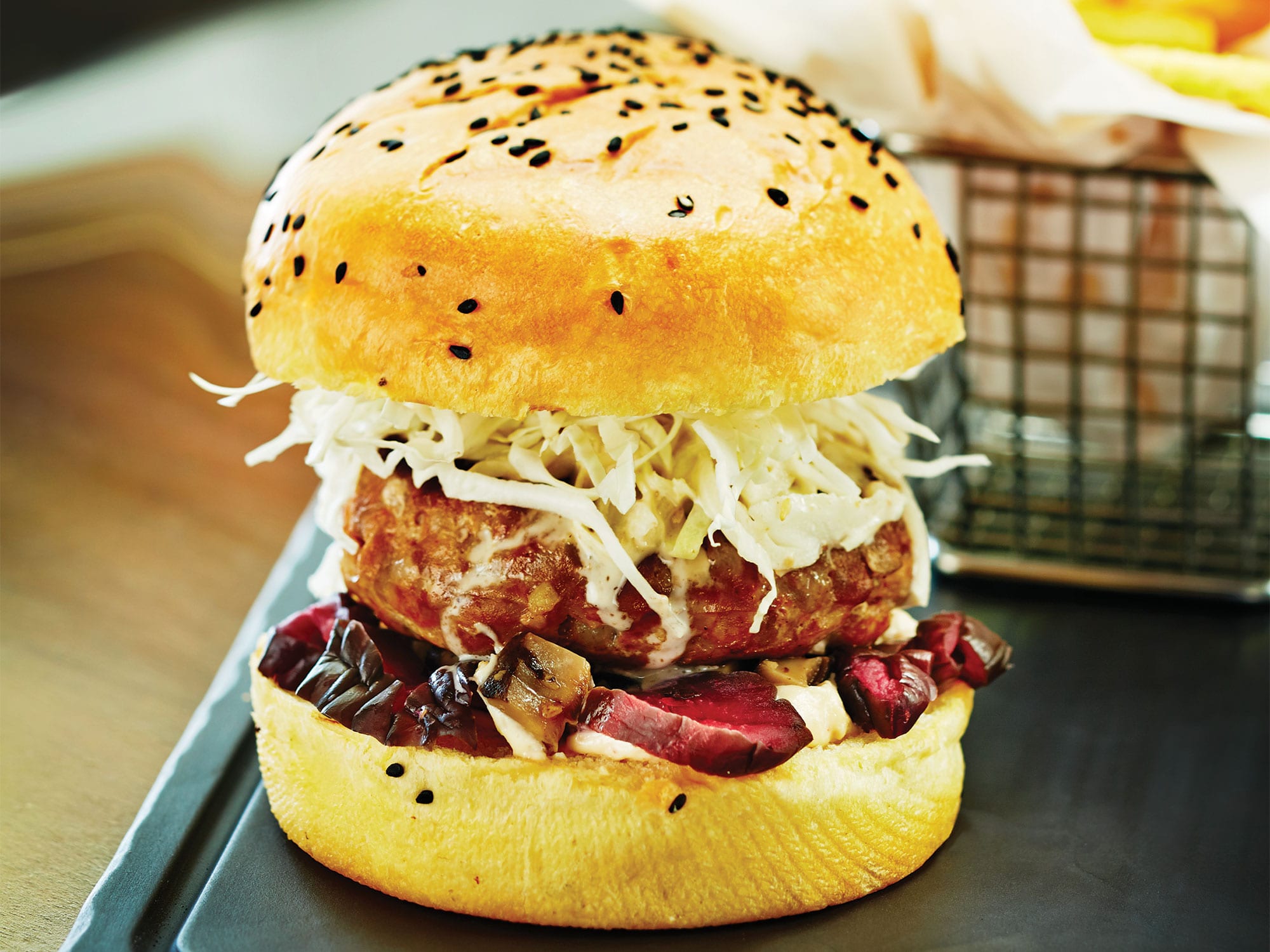 You could say I am trying to reinvent what the burger is. Most people just think, 'rich, hearty, smoky' but by using ingredients such as ume (Japanese plum), shibazuke (purple Japanese pickles typically eaten with rice), and the sauce yuzukosho (a type of Japanese seasoning that is a paste made from fermenting yuzu peel, chilli pepper and salt), the palate is now treated to a whole new range of flavours.
The yuzu is a fruit that I think describe Japan completely. Depending on the season, it can look green or yellow. The flavour, however, remains pretty consistent. Its acidity adds a nice contrast to the burger in terms
of flavour.
Other Japanese influences you can find in this burger are white cabbage – which you will see when you eat tonkatsu (fried pork cutlet) – and shitake mushrooms.
Having spent 14 years in Japan, it is clear the country has influenced my cooking. I like it that they are very respectful of ingredients, they make the most of everything and there's very little wastage. In trying to bring out the best of each ingredient, different culinary techniques are used, and that is extremely inspiring for a chef."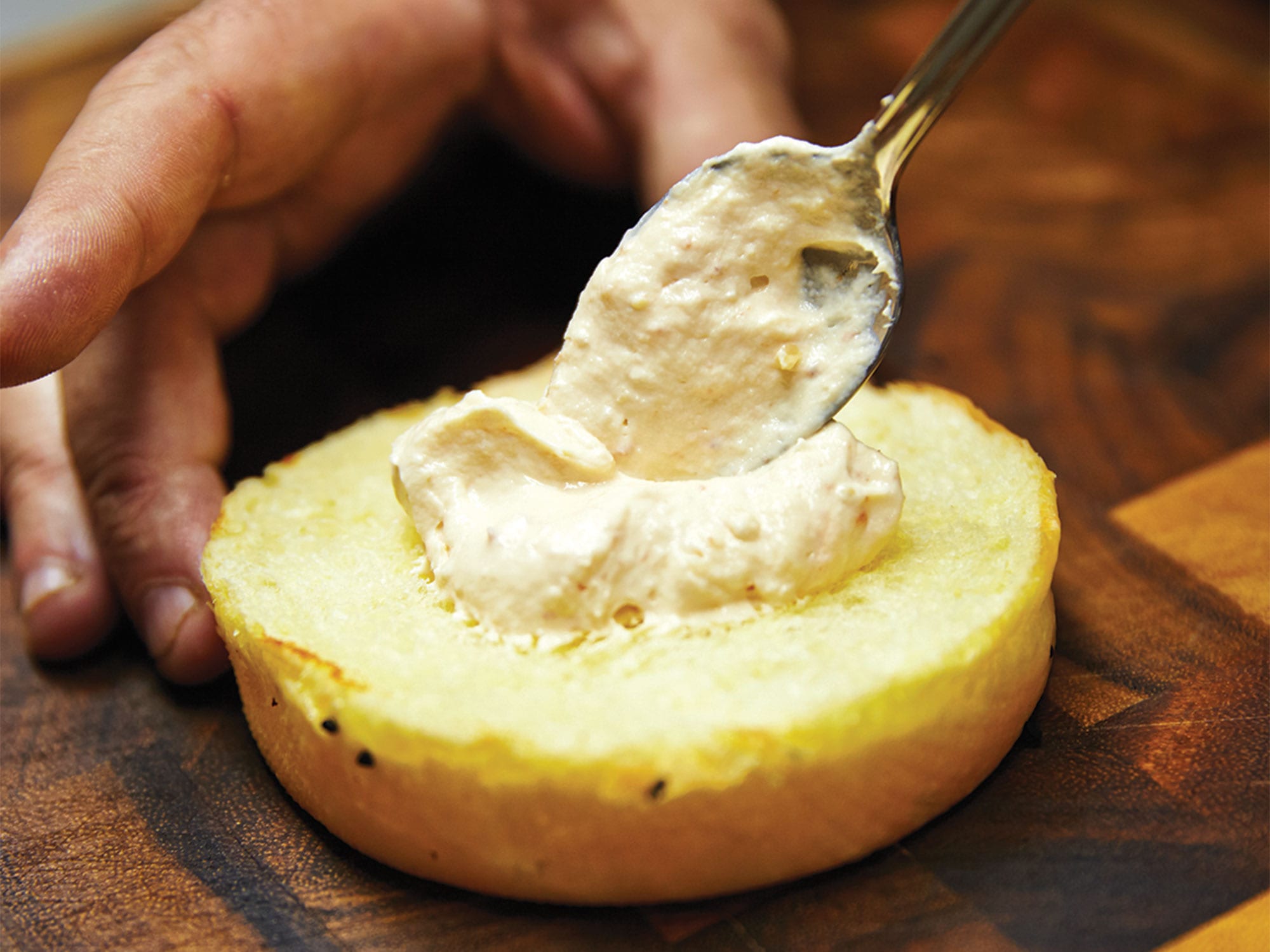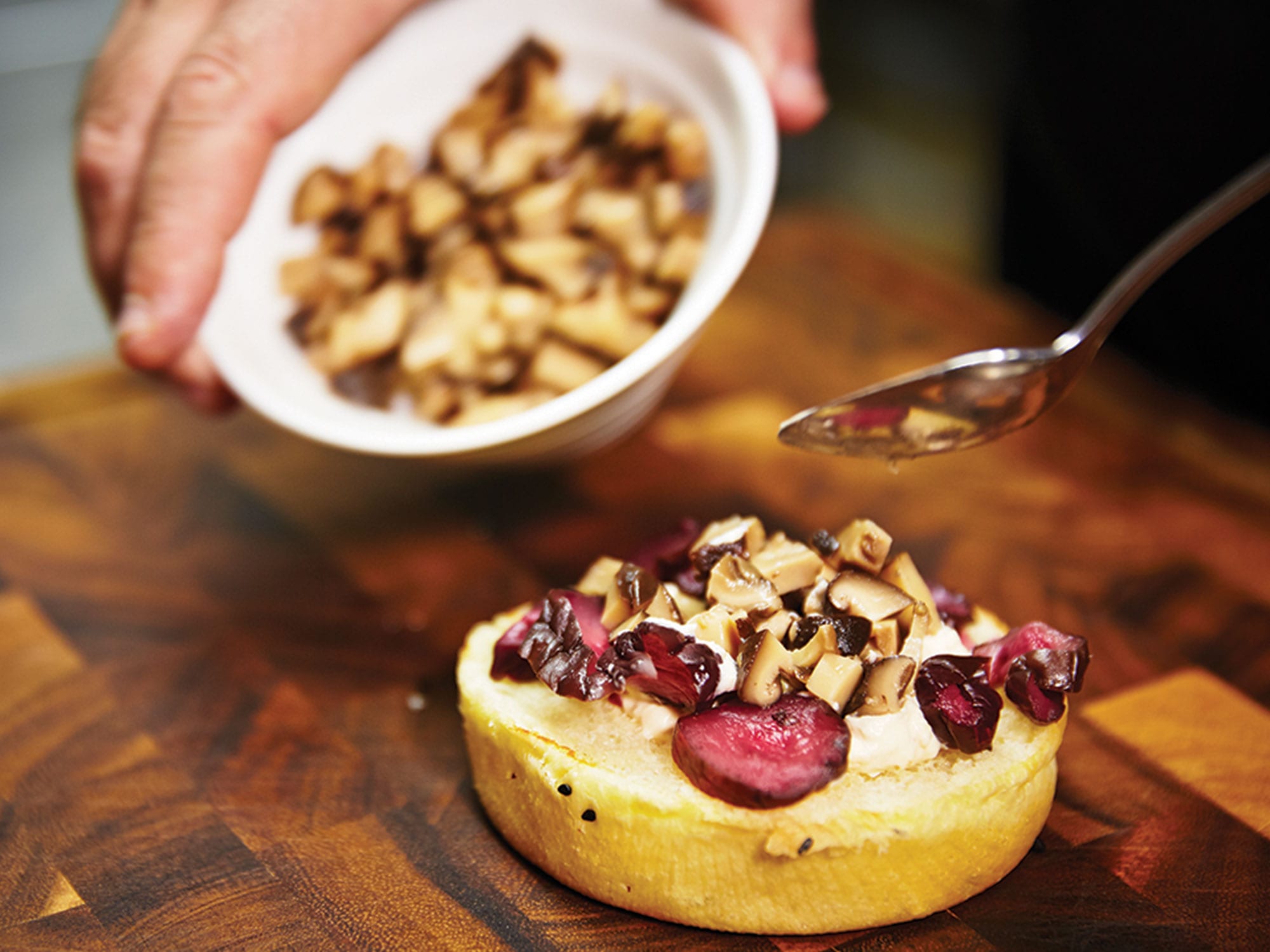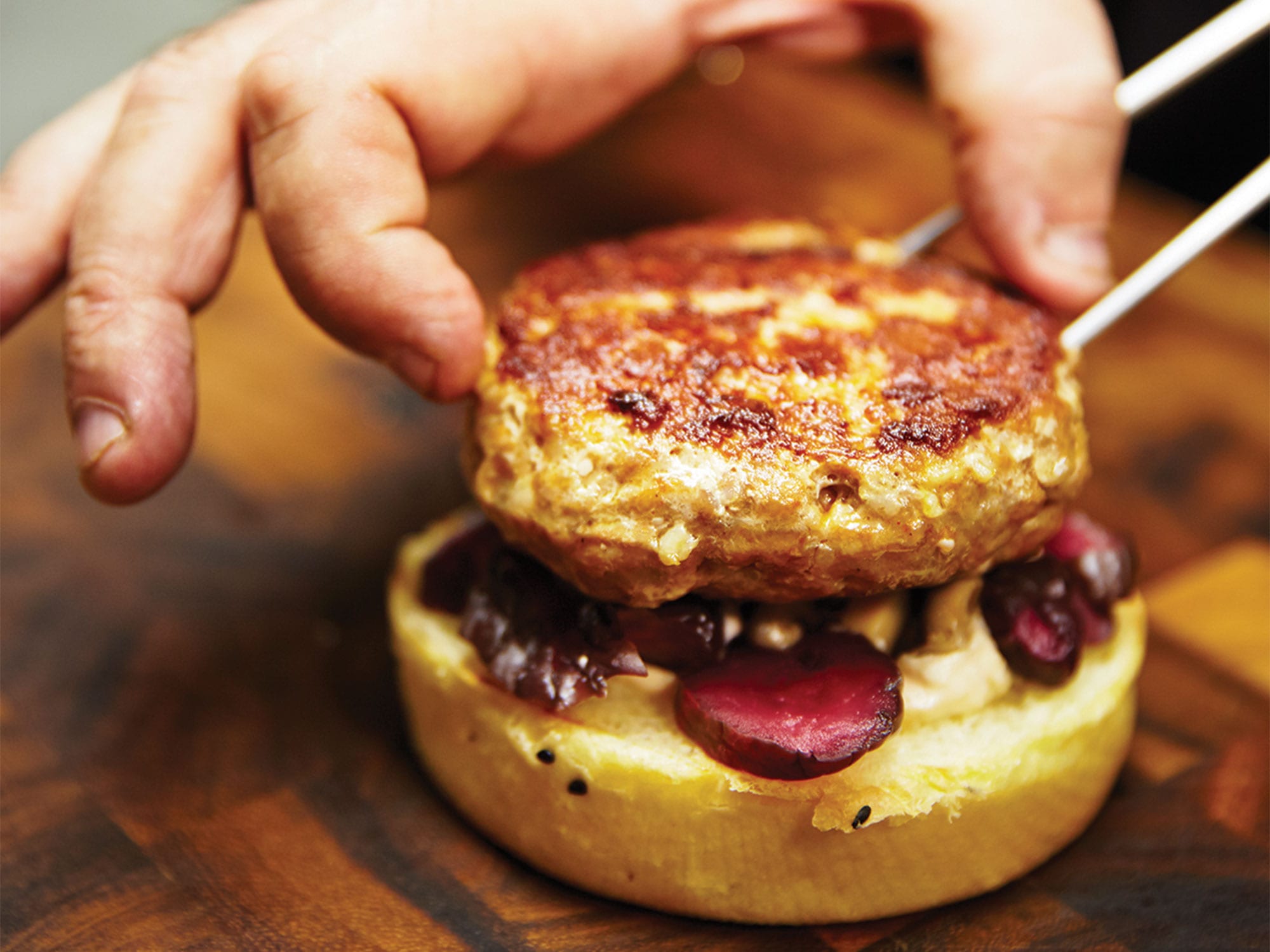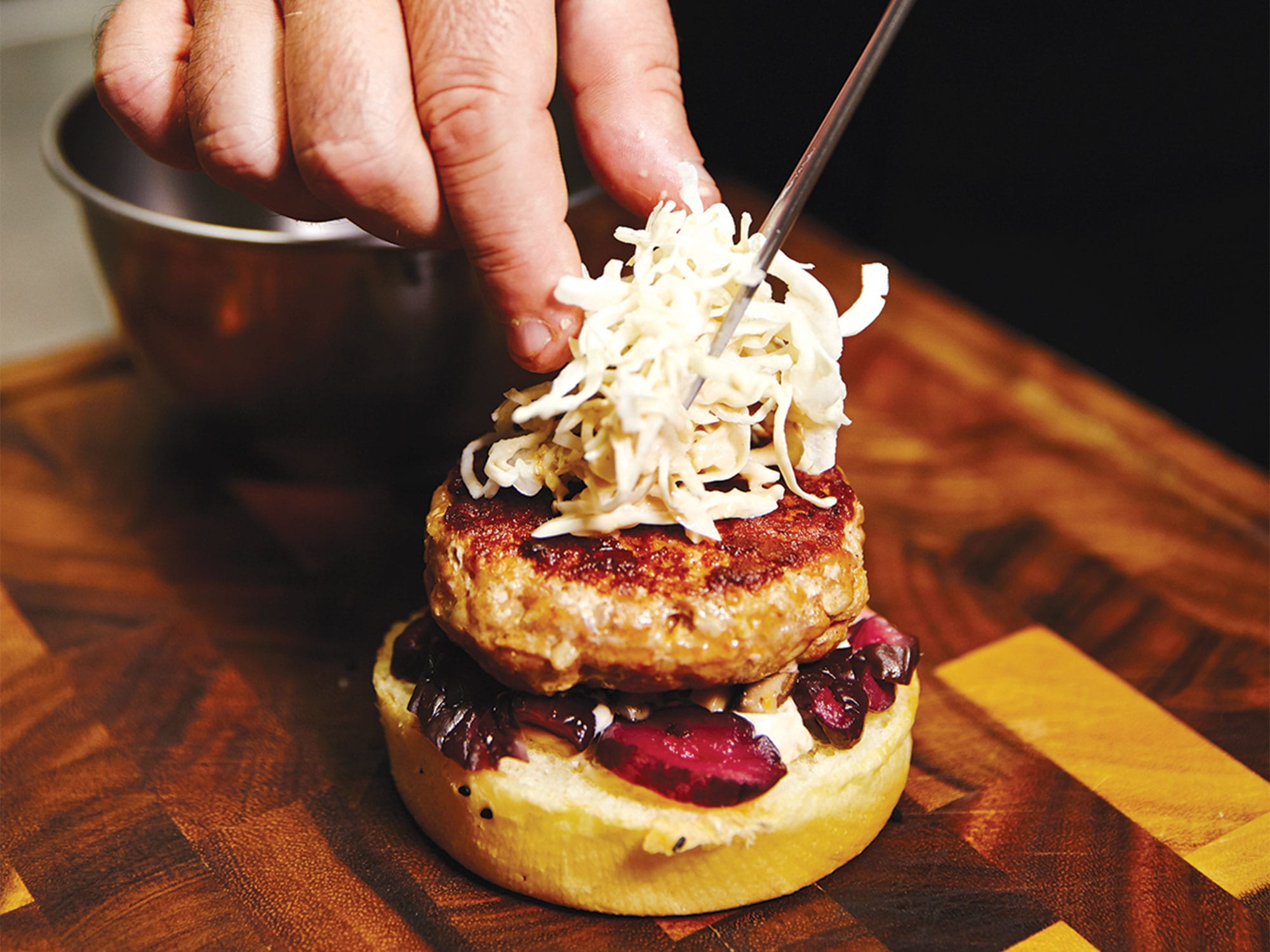 (Text Deborah Tan Photography: Raymond Toh/Vineyard Production)
Chef Bruno Menard,
first 3-Michelin starred chef to be permanently based in Singapore, introduces a burger that's big in size
and flavour.
La Cantine
is located at 8 Marina View, Asia Square Tower 1, #01-01. Tel: 6690 7567.