HAKATA UDON
Legend has it that Fukuoka/Hakata is the birthplace of udon.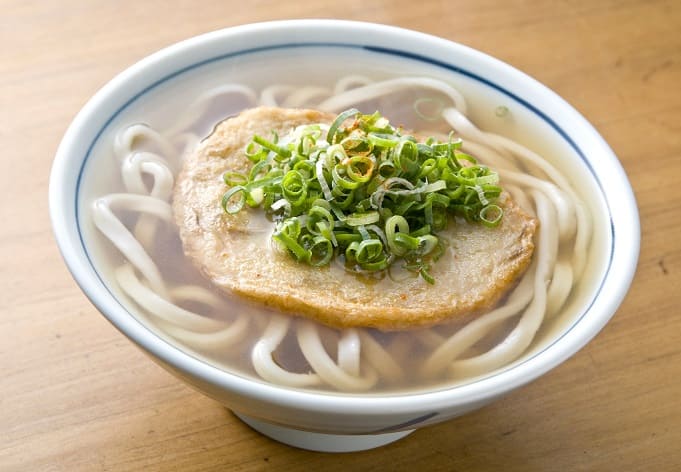 It's been claimed that Rinzai Zen Buddhist monk Enni Ben'en introduced udon making, at first, here in Hakata following his return home from China during the Kamakura period. A stone monument in Jotenji Temple of Hakata has an engraving stating that this is the origin of Udon-Soba as well.
The characteristics of Hakata udon are soft and tender noodles with refined broth. The local-favorite toppings are burdock fries and fried fish cake along with a side order of kashiwa rice ball – a Fukuoka-specialty flavored rice ball with chicken. Now, that's Hakata style.
The Recipe
Ingredients(for 2 Servings)
2 packets Dashi Stock Powder
800 ml water
1 ½ tablespoons light soy sauce
1 tablespoon mirin
2 servings udon noodles
1 Maruten(circular-shaped fried fish cake)
Green onion to taste
Directions
1. Place water and dashi in a saucepan and bring to a boil for 1–2 minutes, then add soy sauce and mirin.
2. Add noodles, and when the liquid begins to boil again, pour the contents of the pan into a bowl.
3. Top with Maruten and chopped green onion.