"I stayed in Japan for two years when I was 13. During that time, I helped out at my mum's Taiwanese restaurant in Kofu, Yamanashi Prefecture. That was how I was first exposed to the sheer variety of high-quality produce in Japan. Today, I still visit the country regularly, about four to five times a year. The unparalleled freshness of their seafood, coupled with the locals' respect for nature and their homegrown produce, is what makes Japan's culinary scene truly outstanding.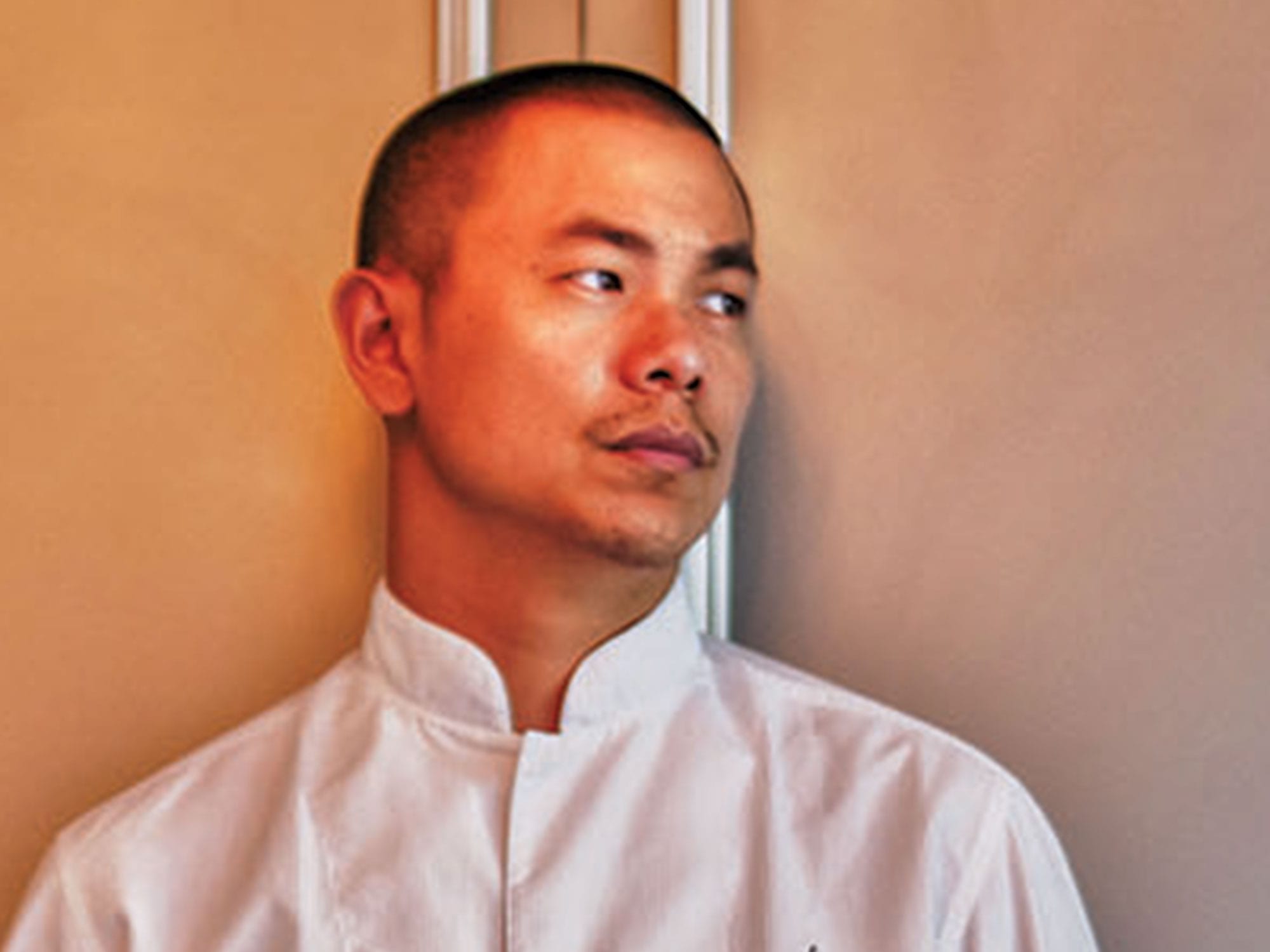 I was based in the south of France for a good number of years, which explains my focus on Mediterranean cuisine. My philosophy when it comes to cooking is that without good produce, you can never be a good cook. That is why most of our seafood is imported from Japan – 80 percent of which from Tsukiji Fish Market in Tokyo.
This dish, which has been arranged to resemble a framed photo, was something I created as part of a four-hands dinner in Tokyo two months ago. The theme was kyosei, which essentially means living and working together harmoniously. The produce I used reflects the concept in that they rely on each other for survival – there's kelp with abalone, as well as oyster with seawater – so, naturally, they taste great together too. It's a simple concept, and at the same time a profoundly meaningful one."
(Text Tan Lili Photography Raymond Toh/Vineyard Production, (top right) Edmond Ho/Jambu Studio)
Chef Andre Chiang
Before he established the Restaurant Andre group – Restaurant Andre, Burnt Ends, and Bincho in Singapore; Porte 12 in Paris; and Raw in Taipei – the Taiwan-born chef worked alongside several culinary bigwigs from Michelin-starred restaurants in France, before helming Jaan at Swissotel The Stamford. His eponymous Restaurant Andre has been named Best Restaurant in Singapore for the third year running, and is the only restaurant in Singapore to make it to The World's 50 Best Restaurants.
Restaurant Andre
is located at 41 Bukit Pasoh Road, Tel: 6534 8880