Rokugatsudo (Roggado)
July (daily)
Shrines around Kagoshima prefecture
A "Kagoshima Summer" experience not to be missed, the Rokugatsudo Summer Lantern festivals (or "Roggado" as the locals call it) occur annually in July.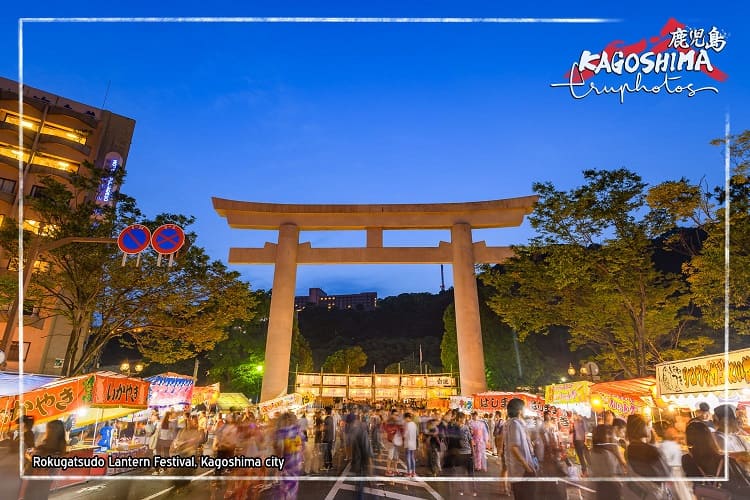 Held at shrines across Kagoshima, the complexes are decorated with hand-drawn lanterns made from Japanese Washi paper and are lit up at night, creating a whimsical atmosphere for all visitors. More significantly, one of the biggest festivals can be found at the Terukuni Shrine (15th & 16th July) in Kagoshima city, where handmade lanterns are beautifully painted, then lined up along the streets leading to the shrine and lit during the festival nights.
Visitors can also expect performances of children songs and dance, theatrical plays, singing contests and stalls selling food and themed merchandise. "Rokugatsudo Sanshimai", a touching movie surrounding a Kagoshima family, is based on this festival! Be sure to check it out!