COLD UDON
Made from flour, udon is believed to have originated in China. It first took its current elongated shape during the Edo period some 400 years ago.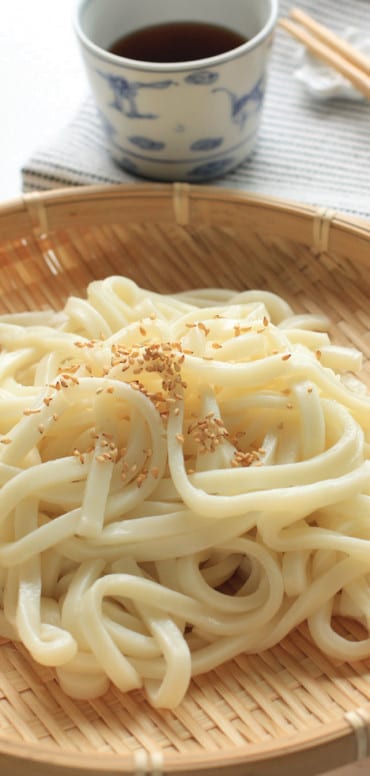 Types of cold udon dishes include bukkake udon, where the noodles and toppings are chilled, served with a cold, dashi-based dipping sauce as well as other seasoning ingredients such as chilli pepper and sesame to taste. Another dish is zaru udon, which is also readily available. The noodles are first boiled, then cooled in cold water and served in a sieve-like tray accompanied by a dipping sauce.
Some prefectures also prefer to serve cold udon. These regional varieties include Sanuki udon from Kagawa, Inaniwa udon from Akita, Ise udon from Mie, Mizusawa udon from Gunma and kishimen udon from Aichi.