Ikinari Dango
Ikinari Dango is a traditional confectionery that has been made in ordinary households.
Sweet potatoes are wrapped by flour skin and steamed.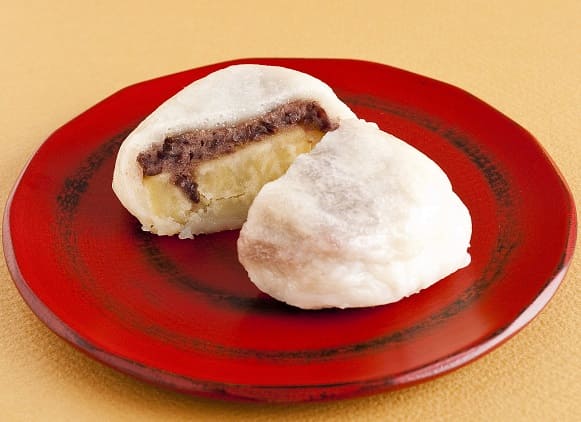 The Recipe
Ingredients (Serves 2)
Rice flour 100g
wheat flour 100g
1 teaspoon salt
water 150ml
sweet potato 400g
red bean paste 200g
Method
1.Mix rice flour, flour, salt and water and knead.
2. Cut sweet potatoes to a thickness of about 1 cm.
3. Wrap sweet potatoes and anko with dough and steam.
Steam for about 30 minutes.