"When I think about the menu, I always think about what ingredients are in season. It's not easy to see in Singapore but, for me, it's quite natural to see the different seasons in a year. Since it's spring, in my imagination, that means fresh greens and a spring garden. So, I wanted to prepare something with bright colours and is light-tasting. This dish is a representation of what's in season right now.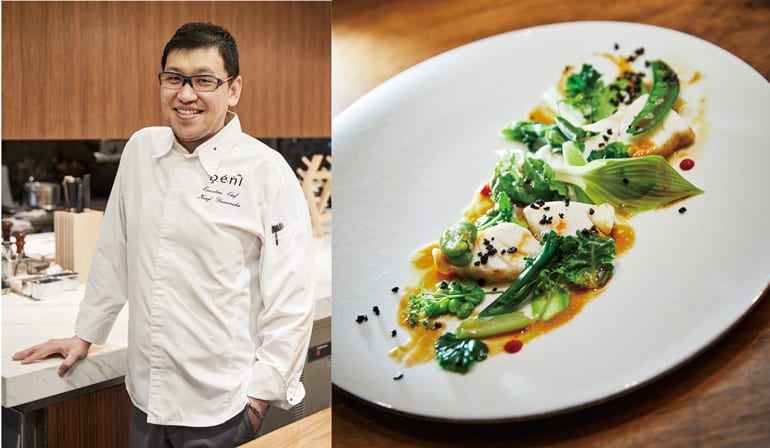 It's a new addition to the menu and is simply called Ara with green peas and olives. The names are usually just descriptions of the main ingredients. I really wanted to use green peas, so I thought about what would make a good combination. Then I decided on the rest of the greens, which include salad pea, asparagus, baby radish, petit kale, sweet peas and urui, a Japanese mountain vegetable. Even the Ara, a type of Japanese sea bass, is in season. I aged it for 12 days, which softens the flesh and also gives it a lot of umami. The sauce is a reduction of chicken broth, the red drops are a combination of tomato and beet, and I added a sprinkling of dehydrated black olives as a final touch.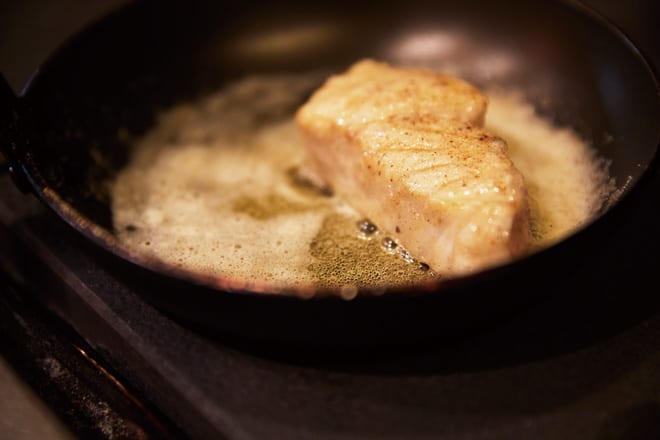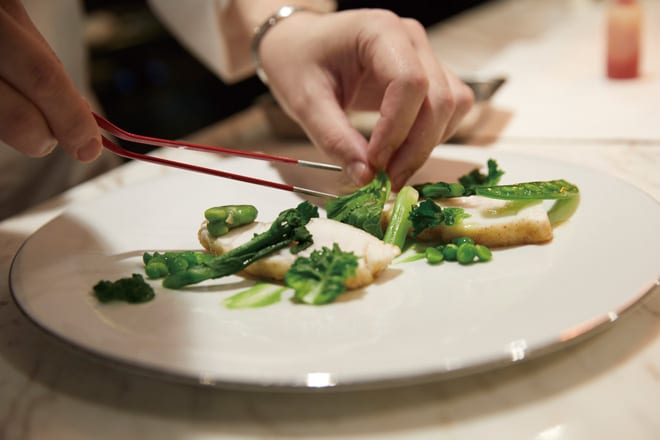 Ninety per cent of the ingredients I use come from France and Japan, and although my food is often described as Japanese-French, please don't misunderstand—it's not fusion. It's very popular now to combine French cuisine with Japanese ingredients, but I don't want to create fusion food. My cuisine is very much based on French cooking, and I always follow French techniques. My cutlery and plates are from Japan, because I want to support the artisans who create these beautiful things."
(TEXT Siti Rohani  Photography Raymond Toh/Vineyard Productions)
Chef Kenji Yamanaka
The 42-year-old Executive Chef of béni Singapore started learning how to cook in primary school, where he was the only boy in his home economics class. It was uncommon but he didn't care because he had already decided he wanted to be a chef. His restaurant's name has a dual meaning: "red" in Japanese—Chef Kenji Yamanaka's lucky colour—and "blessings" in French. béni offers a Chef's Table experience, with a Japanese reinterpretation of contemporary French cuisine. It was awarded one Michelin star in 2017.
béni 
#02-37 Mandarin Gallery, 333A Orchard Road,
Tel: 9159 3177
Mandarin Gallery, 333A Orchard Road