Before you leave Hamamatsu, get your hands on some of these treasures.
Mikkabi Beef Stew/Curry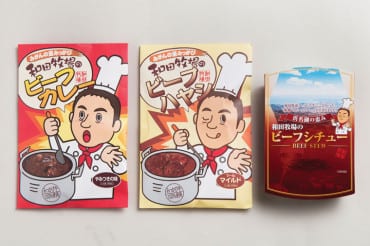 On days where you don't feel like cooking, these pre-packaged beef stew and curry are easy enough to heat up over a stove and is best enjoyed with a bowl of fluffy white rice.
Mikkabi beef stew/curry
Major supermarkets/ souvenir shops
Wagashi from Ganyuudou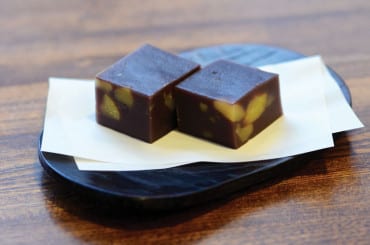 The wagashi are highly sought after because every piece of the confectionery here is made by hand, creating an exquisite, chewy texture. They are particularly famed for their yokan, a thick, jellied dessert made of red bean paste, agar, and sugar. 
Ganyuudou
136 Sodeshigamori, Kodachi-cho, Higashi-ku, Hamamatsu city
Shizuoka 430-0801
Tel: 053-545-3232
Unagi Pie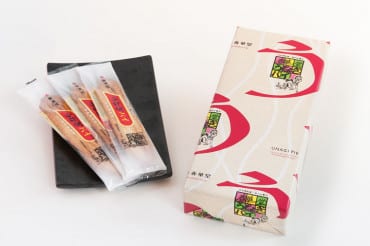 Apart from the popular Nicoe Long Roll Cake, another must-buy is the unagi pie from Shunkado Confectionery. This is a sweet-salty biscuit made with powdered unagi, wheat, sugar, butter, and vegetable oil. 
Unagi Pie
Souvenir shops/ service areas on highway
Chocolate Stones
from Ryugashido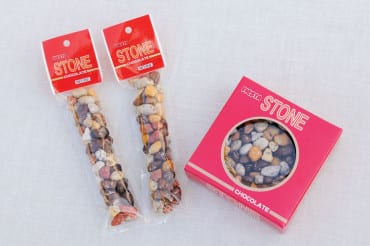 As a souvenir of your time exploring the rocky interiors of Ryugashido Cavern, take home some of these delicious chocolates, shaped to look like stones. 
Ryugashido Cavern
193 Tabata, Inasa-cho, Kita-ku
Hamamatsu city, Shizuoka 431-2221
Tel: 053-543-0108
Sake from
Hananomai Brewing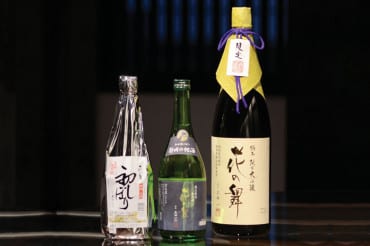 While there are many amazing sake labels to choose from, a perennial favourite is the simply named Tsuu. Best enjoyed warm, this slightly dry sake has a refreshing yet mellow quality. If you like umeshu, the brewery (P.20) also produces a top-notch plum liqueur using junmai sake (instead of shochu). 
Hananomai Brewing
632 Miyaguchi Hamakita-ku
Hamamatsu city
Shizuoka 434-0004
Tel: 053-582-2121
Unagiimo Snacks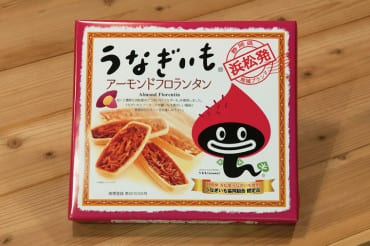 With such a cute mascot, you'll want to snatch up boxes of these assorted sweet potato snacks. Plus, these cookies are so yummy you won't be able to stop at just one. 
Unagiimo snacks
Souvenir shops/service areas on highway