Sep 24, 2019
The burst of autumnal colours signals the start of sake-making season and abundant fruit harvests.
Perhaps the leaves are still green when you crack open a bottle of hiya oroshi. Or you may be accepting a small porcelain cup of akiagari from a friend under flaming foliage and a full moon. Maybe, you have come to a sake festival held in a history-steeped town — like Saijo in Higashihiroshima City — strolling from brewery to brewery to sample their unique offerings.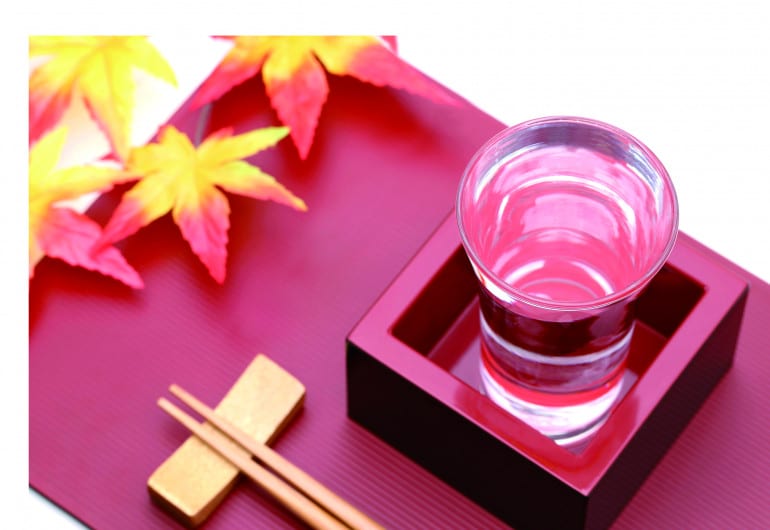 In any case, autumn in Japan is for sake, or traditional Japanese rice wine (as well as for savouring bountiful fruit harvests). Since 1978, 1 October has been designated World Sake Day ("Nihonshu no Hi"), marking the official start to sake-making season. These days, the celebrations have spread throughout Europe and America, with tastings and special menus offered by London eateries and one hotel in San Francisco serving up 200 different iterations of the rice wine.
According to Japan-related news website Nippon.com, exports of nihonshu (the more precise term for the Japanese liquor, as the word "sake" can refer to any alcoholic drink) have risen steadily in the past two decades or so: from 7,052 kilolitres in 2001 to 23,482 kilolitres in 2017. And even as the drink faces competition from beer, whiskies and other wines and liqueurs, demand is being bolstered by a new breed of craft sake — cult brands popular with 20-something drinkers.
These include Kamoshibito Kuheiji, a limited-edition brand founded by former fashion model Kuno Kuheiji, which is served in Michelin-starred restaurants in Paris. Swish Tokyo development Roppongi Hills also holds a Craft Sake Week, thronging with drinkers with fine glass cups in hand, in search of their next premium tipple. Former football superstar Hidetoshi Nakata has devoted himself to making high-end sake, as well as an app called Sakenomy, which translates sake labels, provides a guide to sake-makers and recommends pairings.
Autumnal sake like aki agari — as opposed to the young sake produced in spring – are released after a proper maturation period, which rounds out and deepens its flavour. Today, the term refers broadly to sake from a maker's most recent batch which is released in the fall. Hiya oroshi, on the other hand, is specifically sake that's pasteurised only once — as opposed to the usual twice. This practice harks back to the days before refrigeration, where finished sake was pasteurised both before transferring to cedar tanks for maturation, and before shipping out in smaller casks. Lower temperatures in autumn meant that the sake could ship without another round of pasteurisation to prevent it from going bad. The result is a fresher, livelier taste. Kanpai!
Given the fall harvests, fruit and sake are a natural combination: everything from yuzu-infused sake, to "sakegria", the Japanese answer to Spanish sangria. For teetotallers, however, snacking on the delicious fruits is one of life's affordable pleasures. Look out for figs (ichijiku) in early autumn. Persimmon, or kaki, are plentiful from late-autumn and can be eaten raw or dried. As autumn gives way to winter, load up on citrus fruits to stave off colds. Mikan, or mandarin oranges, do not have seeds, while yuzu can even be used in baths for health benefits.