Surrounded by nature and UNESCO World Heritage Sites, a journey through Nara is bound to be a moving experience. Coming up, the sights you most definitely cannot miss. Here's an enchanted journey to Nara.
Nara To-kae Festival
Do coincide your visit to Nara with the To-kae Festival. Held around the fifth of August each year, the 10-day festival takes place throughout Nara Park. "To-ka" refers to the flower-shape of the candle flame, and in Buddhism, it is considered a good omen.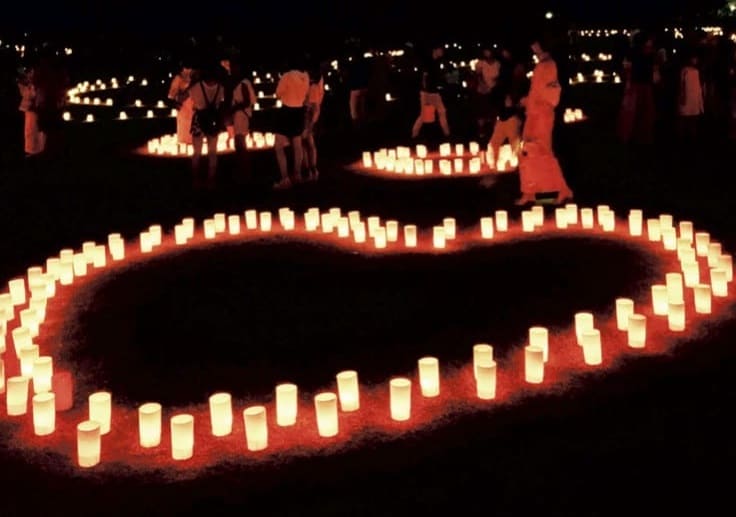 Every night during this festival, the temples and shrines in Nara Park are decorated with thousands of lit candles, creating a magical, unforgettable landscape. Visitors can also make a small donation to light their own lanterns and make a small wish for either themselves or a loved one.
Nara Park
The one thing you can't miss when exploring the vast grounds of Nara Park: deer. Considered in Shinto to be messengers of the gods, Nara's nearly 1,200 freely roaming deer have become a symbol of the city. It is illegal to capture or hunt these creatures; each of them is accounted for and protected as a national treasure.
Although surprisingly tame, the deer can be persistent if they think a visitor has food for them. You can't just feed them anything – specially made crackers (senbei) are sold all over the park so visitors can feed these to the deer.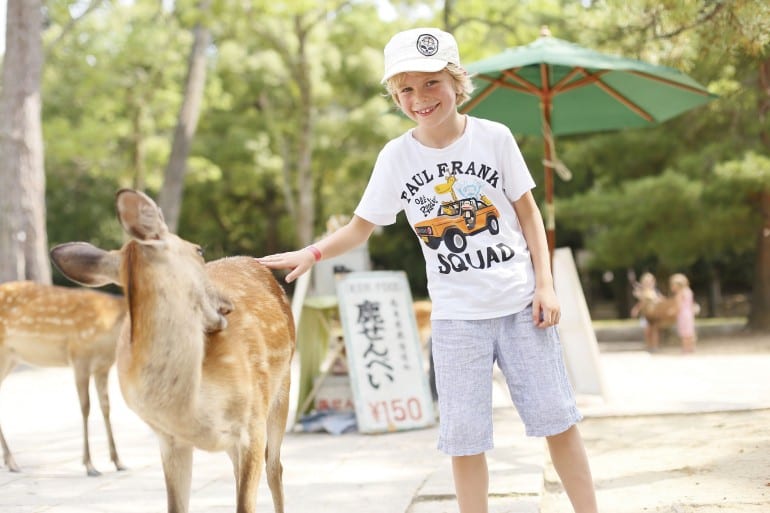 Nara park
Nara park, Nara city, Nara
Tel: 0742-22-0375
Mount Wakakusa
Located at the eastern end of Nara Park, Mount Wakakusa is the place to head to for a panoramic view of Nara City.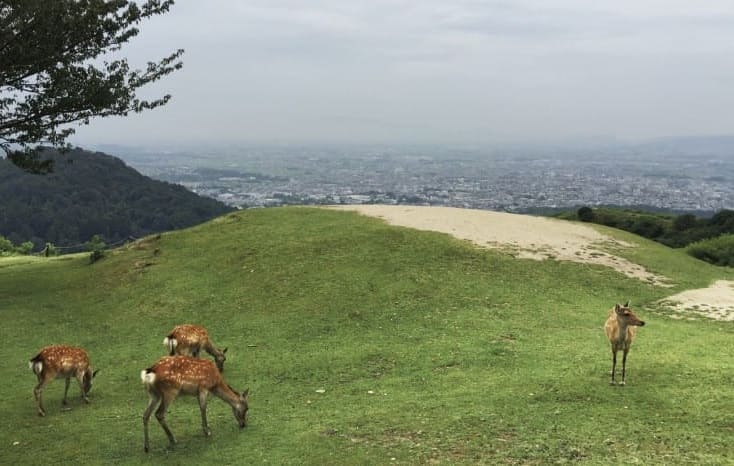 If you find yourself in Nara on January 23, be sure to attend the Wakakusa Yamayaki – an annual festival that sees the grass on the hillside of Mount Wakakusa set on fire. One theory is that this kills the demons residing on the mountain, another is that this practice arose as a resolution to the boundary conflicts between Nara's great temples back in the olden days.
Sasayuri-ann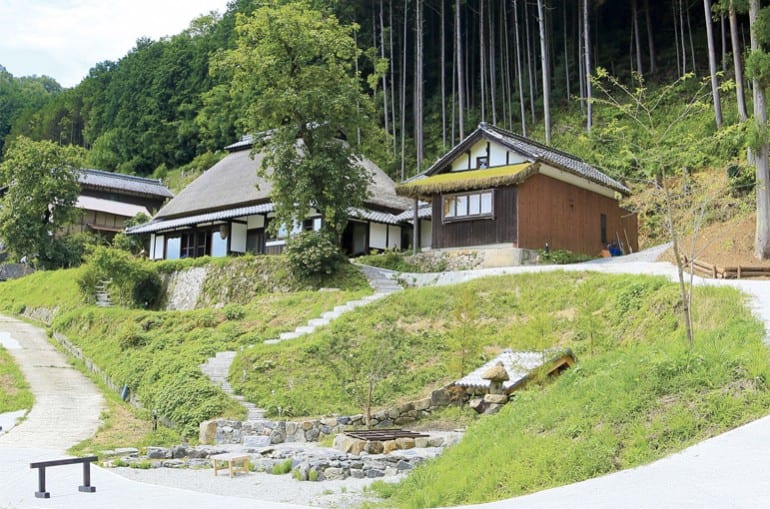 Located in the Fukano district of Uda City, Sasayuri-ann is a private villa remodelled after a traditional Japanese thatched roof house. Built using natural materials, the architecture ensures the house stays cool in the summer and warm in the winter. Although the villa sports traditional features like a fireplace and wooden bathtubs, it is also equipped with air-conditioning and heating, modern washrooms and a fully equipped kitchen.
Sasayuri-ann
656 Muroufukano, Uda city, Nara, 632-0203
Tel: 0745-88-9402
Mitarai Canyon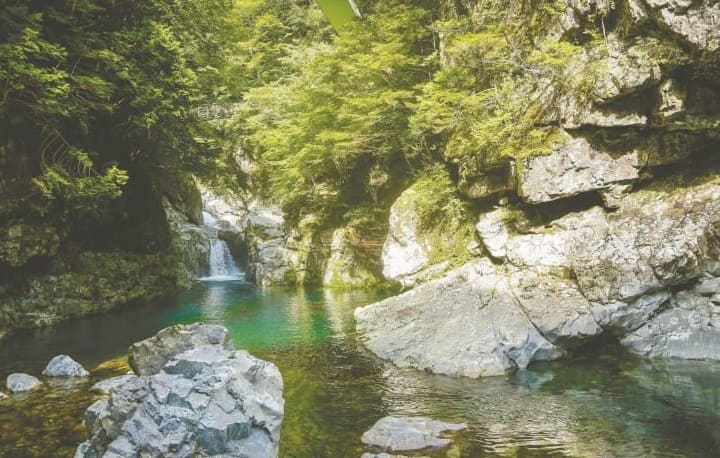 The village of Tenkawa is renowned for its water and the Mitarai Canyon is perhaps the best place to see it. Waterfalls pouring into emerald pools, surrounded by lush greenery, this spot is straight out of a picture book! For those who want to stretch their legs, you can traverse the many bridges built into the rocks to get a better view of the entire place. The higher you go, the more mind-blowing the scenery, so remember to put on a pair of sturdy walking shoes.
Mitarai Canyon
Kitozumi, Tenkawa-village, Yoshino-gun, Nara, 638-0303
Menfudo Shonyudo Cave
Visiting the largest limestone cave in Kansai region is almost like going to a theme park!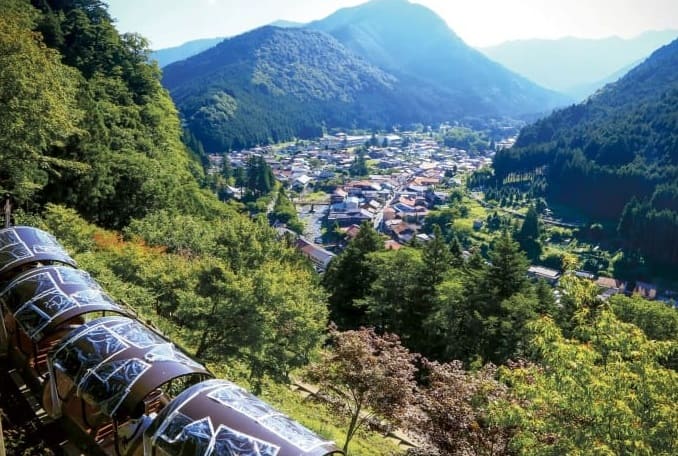 First, to get to this privately-owned limestone cave, you have to take a small monorail, called 'Dorokko', that travels up a steep slope. Then, when you descend into the cave, be prepared for an amazing visual-fest of naturally formed stalactites that resemble anything from animals to Bodhisattvas on clouds. Temperatures inside the cave can dip to a chilly 8°c so remember to take a jacket along!
Menfudo Shonyudo & Menfudo monorail "Dorokko"
673-89 Dorogawa, Tenkawa village, Yoshino-gun, Nara, 638-0431
Tel: 0747-64-0352
Kadojin
Entering the Dorogawa Onsen District is like stepping back in time. An old-fashioned hot spring district with rows of traditional, wooden Japanese inns, the area was a popular rest-stop with Shugendo trainee monks going to or returning from their training in the mountains.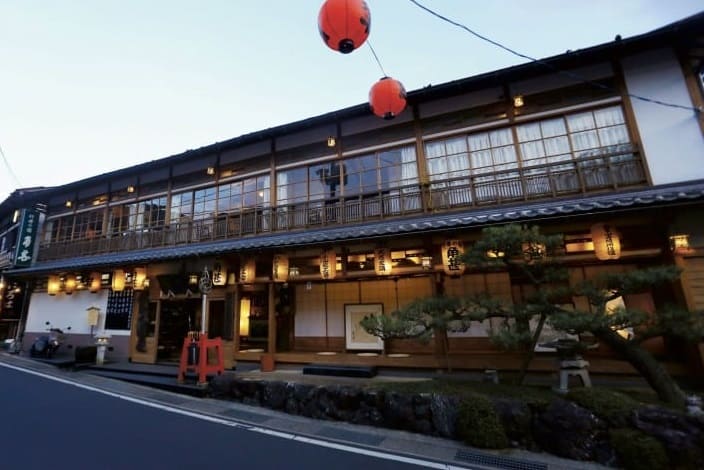 Besides its wonderfully therapeutic baths, the inn treats its guests to a meal that's guaranteed to tantalise. Kadojin is best known for its tofu made from "gorogoro" water, grilled rainbow trout, and wild boar hotpot. Its meals are particularly delectable because its dashi recipe is only passed down to the hostess, who uses it in the preparation of the meals featuring its famed tofu, seasonal vegetables, and mountain greens.
Kadojin
240 Dorogawa, Tenkawa village, Yoshino-gun, Nara, 638-0431
Tel: 0747-64-0336
Gorogoro Teahouse and Rest Area
"Gorogoro" is the sound the water makes when it gushes out from underground. Tenkawa's water is so highly regarded for its taste and health benefits that many Japanese drive to this rest area to fill huge containers with it. The teahouse here also serves up beverages and snacks made from the water.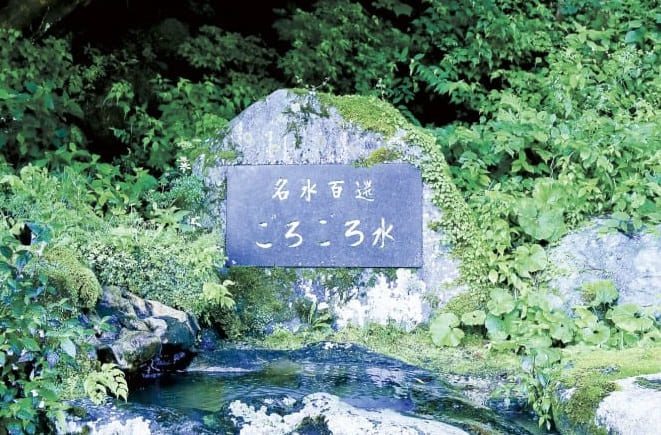 Gorogoro Teahouse and rest area
686-139 Dorogawa, Tenkawa village, Yoshino-gun, Nara, 638-0431
Tel: 0747-64-0188