Live and eat with local farmers, get in touch with nature and make anything from face powder to yuzu kosho.
View the flower "carpet" at Kyukamura Chausuyama-Kogen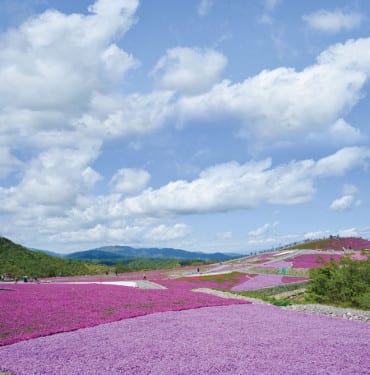 Time your trip in May and June for the Shibazakura Festival when pink, white and purple flowers carpet 22,000 square metres of land across Mt Chausuyama Plateau's Shibazakura-no-oka Hill which is 1,360 metres above sea level. If you stay at the Kyukamura Chausuyama-Kogen, a resort on the highest peak of Aichi Prefecture, take the ski lift to get a bird's eye view of the flower "carpets". At night, take part in the resort's deer-watching safari for free. A guide leads you through total darkness to a grassland hill where wild deer come after dusk to feed on the pasture. If you're lucky, you may spot up to 100 of the creatures. 
Chausuyama-Kogen
Sakauba aza Goshodaira, Toyone-mura, Kitashitara-gun, Aichi 449-0405
Tel: 0536-87-2345
Be a tree hugger in Dando Highlands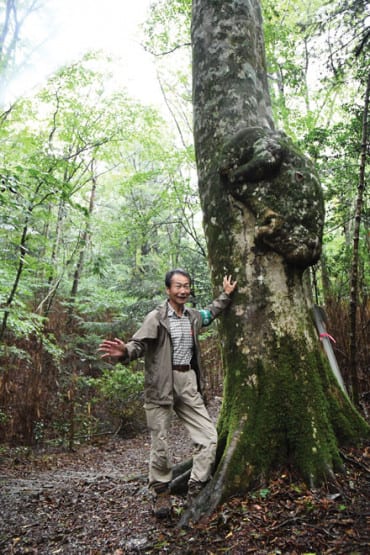 To get in touch with Mother Nature, sign up for a walk with Hirotoshi Kato. The soft-spoken guide, commissioned by the Ministry of Environment to conduct treks in the Dando Highlands Nature Park, has 25 years' experience. His guided walks take anything from an hour to three. While he suggests visiting in May when you can hear birds chirping and enjoy the refreshing scent of verdant plants, Kato will organise sessions during winter "if you are up to it". During your walk, he will share his immense knowledge about trees in the forest, pointing out the majestic fir and
birch trees.
Dando Highland Nature Park
Tamine aza Dando, Shitara-chō,
Shitara-gun, Aichi 441-2221
Learn to make sake at Ginjo workshop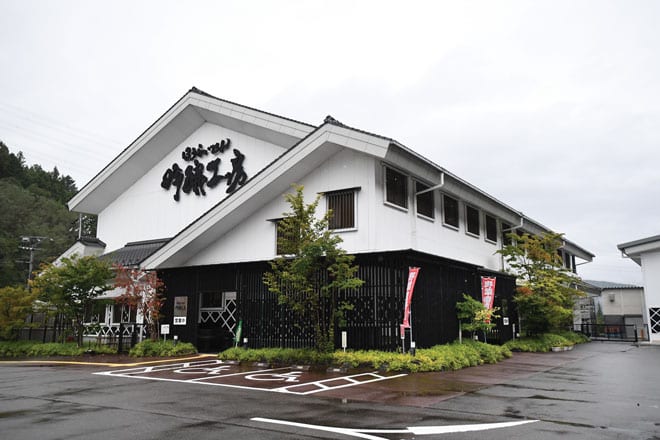 You'll appreciate your sake more when you see the amount of work and time that goes into making it. For instance, white rice is brittle after it is polished, so brewers wait two weeks before washing and steaming it. Then, the all-important fermentation process itself is meticulous, requiring many man-hours and steps. To see this for yourself, Sekiya Brewery, one of the leading sake producers in Aichi Prefecture, holds tours at Ginjo Workshop in Toyota City, which reportedly welcomes 50,000 visitors every year. You can also buy sakes exclusive to this venue here. Locals head here to order custom-made sakes for weddings and birthday events, complete with personalised bottle labels.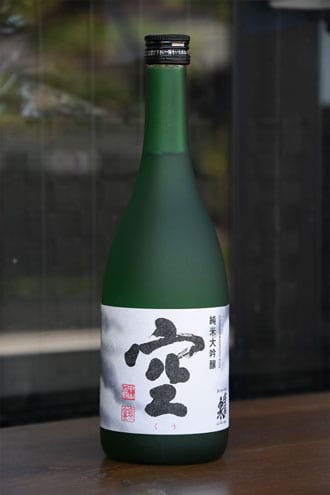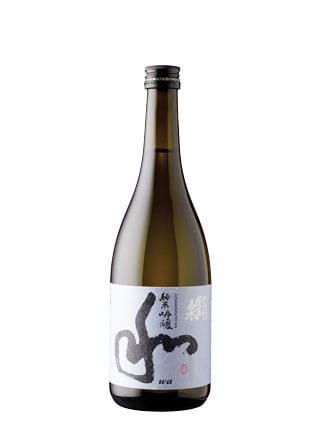 Ginjo Workshop (Sekiya Brewery)
713 Minami Mizuwakare, Kuroda-cho Toyota City, Aichi 441-2524
Tel: 0565-83-3601
Live just like the locals at Danon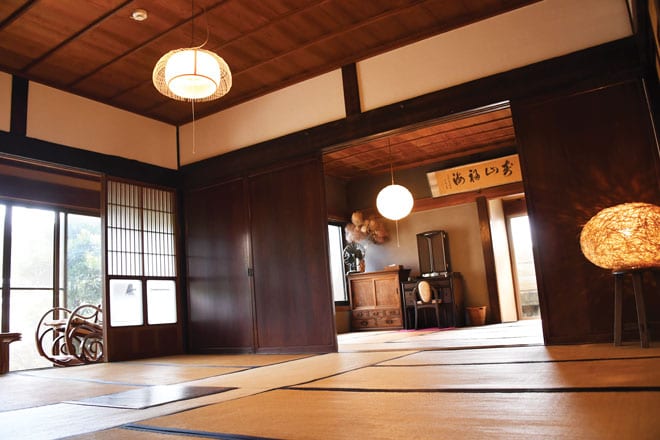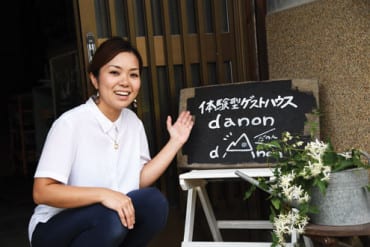 At Danon, a charming 150-year-old house, Ai Kinjo lets you "stay like a resident of Okumikawa". She acts as the bridge between guests and village locals, who hardly get to interact with travellers. View fireflies, tour farms and harvest produce like tomatoes and soybeans, which are used to make pizza and soy milk back at Danon. As the idea here is to foster a sense of community, Ai and her guests cook and eat together. There are three rooms, though larger groups can opt for outdoor camping tents. And if you are exhausted from all the farming, Ai's business partner offers Thai massage treatments.
Danon
6-1 Shimomaehata, Hongō, Tōei-chō, Kitashitara-gun, Aichi 449-0214
Tel: 0536-76-1860
Do the Flying Fox and more at Forest Adventure Shinshiro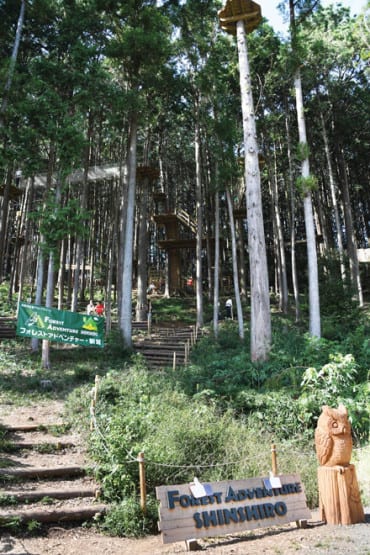 Test your hand-eye coordination and balancing skills at this fun activity park, which offers five adventure courses. The most difficult one takes up to two hours to complete. After a safety briefing by the park ranger, get onto the balance beam and the Tarzan swing, and then zip across the forest on the Flying Fox. There are staff stationed throughout the courses, and you are hooked up to a safety harness at all times. The bonus: a scenic view of the surrounding forest greenery.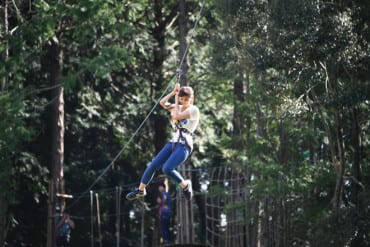 Forest Adventure
Shinshiro Sogo Park, 40 Asaya Hiyoita, Shinshiro City, Aichi 441-1312
Tel: 090-7033-0446
Blend your own makeup at Nokiyama Gakko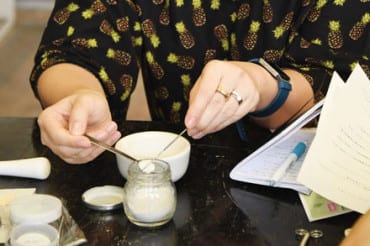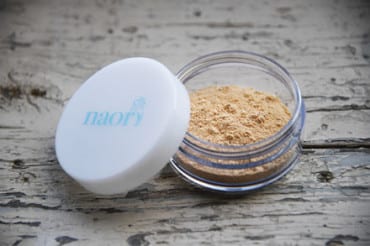 Nokiyama Gakko, a creative hub on the premises of a former elementary school, is where you can learn to make pizza and mineral makeup. Toei-town, where Nokiyama Gakko is located, is the only place in Japan that produces sericite or kinuunmo. The silky mineral from Toei-town is said to be purer and whiter, and even established makeup brands source their supplies here. Sign up for the Naori workshop and you'll get to pound, blend and create your own shade of mineral power face foundation that you'll take home in a little pot. You can also make other beauty products including bath bombs, blushers, soap and body powder, plus do a tour of the sericite mine.
Naori
Nokiyama Gakko, 13-7 Shimoda aza Nokiyama, Tōei-chō, Kitashitara-gun, Aichi 440-0206
Tel: 0536-76-1780
Rest and relax at a farmers' B&B, Tinchantei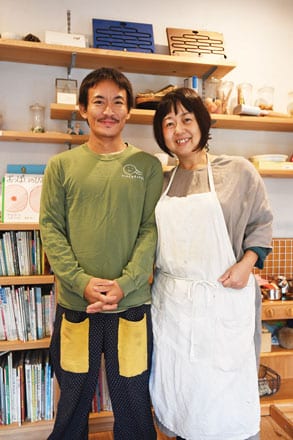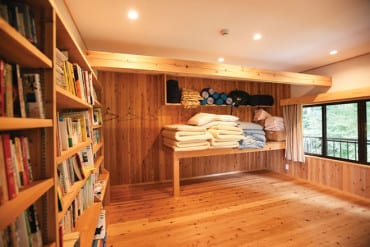 Feel right at home in this cosy guesthouse run by married couple Keisuke and Keiko Suzuki. It operates mainly on solar energy and was built with chemical-free materials (the ceilings were constructed with eggshells). Tinchantei can take up to 10 guests, with one of the bedrooms even having an inviting hammock by the window. The friendly Keiko plans meals depending on what is grown on the farm—think pumpkin soup, pasta with basil, and meat-stuffed green peppers—and she will even make tempura with grass from the nearby mountains. You'll never be bored as there are ad-hoc workshops done by local experts on topics like food foraging.
Tinchantei
4 Teranoiri, Oshii-cho, Toyota City, Aichi 444-2812
Tel: 090-1280-0033
Get artisanal at Aoyama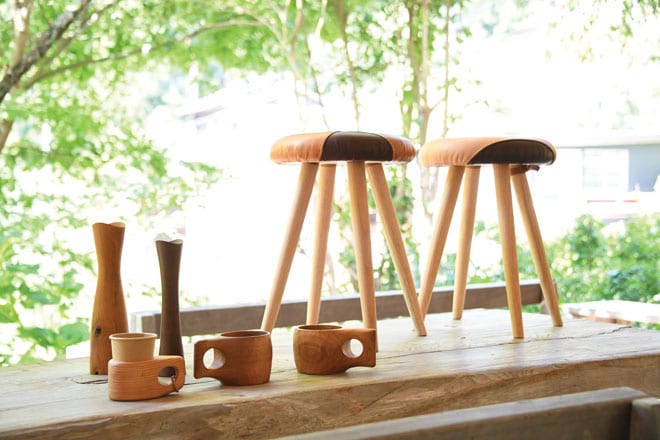 Aoyama co-founder Kazushi Aoyama's name card is handcrafted from wood—
a good introduction to his brand that he started with wife Yuki. Kazushi makes items like clocks, cups and lampshades with wood from pine, elm and cedar trees in Japan. If you like leather bags and small accessories, Yuki crafts these with calf leather from Italy and Japan. Some products are a mix of the couple's expertise, like leather totes with wooden handles. They sell their wares online,
at pop-up events and also at their showroom on selected days every month. 
Aoyama
27 Kiyosaki aza Ushigakubo, Shitara-chō, Kitashitara-gun, Aichi 441-2302
Tel: 0536-62-1130
Make yuzu kosho at Nukata Taiken-mura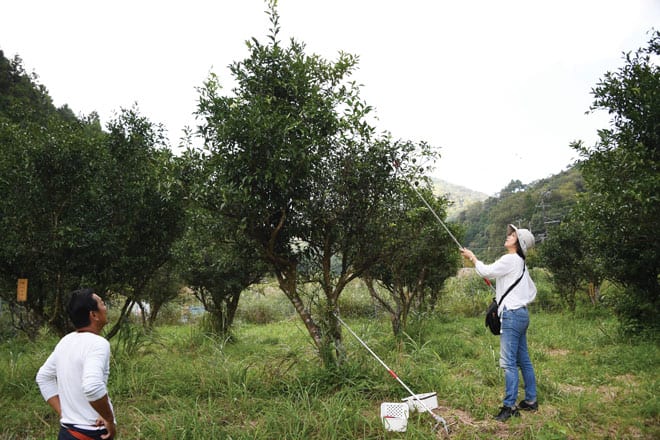 A former tea plantation, the yuzu farm at Nukata Cultural Experience Centre now has 1,000 yuzu trees. The owners switched crops after realising that wild boars and monkeys did not attack yuzu trees. As the yuzu rind is often used in dishes, drinks and desserts, the fruit here is organic so that the rind can be consumed safely. Visitors get to harvest the fragrant fruit on the plantation and also make yuzu kosho, a yuzu and green chilli paste, from the freshly plucked fruit. To taste more of the yuzu in other ways, the in-house café serves it in shaved ice and sells yuzu honey.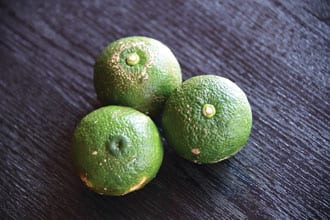 Yuzunoki/Nukata Taiken-mura
38 Teiguchi, Ishihara-chō,
Okazaki City, Aichi 444-3601
Tel:0564-83-2069