How about a little something to remind yourself of your lovely trip to Kagoshima?
Organic Green Tea from Oritaen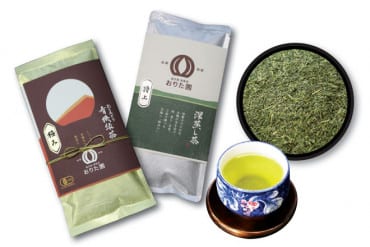 About 40 years ago, tea master Nobuo Orita was determined to banish the use of pesticides and chemical fertilisers on his farm as he realised it was causing him plenty of health problems. His foresight paid off. Today, Oritaen is one of the most highly sought-after organic green tea in Japan, and Mr. Orita believes it's because of the consistency of its flavour. "The difference between my green tea and other types of green tea is how it can be paired with any kind of water—soft, hard, and even mineral—as well as enjoyed at any temperature, and it'll still taste the same," he says. 
Assorted Spirits from Mars Tsunuki Distillery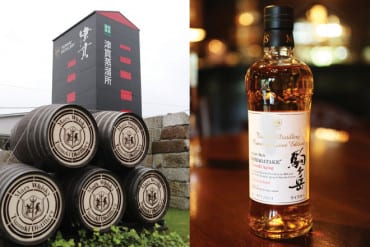 HHAE (middle), meaning southern wind, is a mixed blend whiskey only available in Kagoshima, and is well-balanced and easy to drink. For something more exclusive, go for the single-malt Komagatake Tsunuki (right), which has 59 percent alcohol. Gin lovers, check out WA BI GIN (left), an artisanal gin infused with Japanese ingredients such as kinkan (small oranges), yuzu, and shiso leaves.  
Shoyu from Fujiyasu Jozou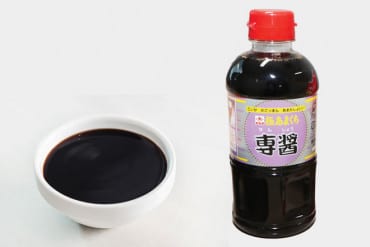 Kagoshima shoyu is unique because it is much sweeter than other shoyu variants available in Japan. In fact, a local newspaper declared Fujiyasu shoyu to have a flavour that "tastes like jam". Senshou is the sweetest among Fujiyasu shoyu products, and paired best with nikujaga (stewed potato and beef) or karaage (fried chicken) adding rich flavor.  
Katsuobushi from Nakahara Suisan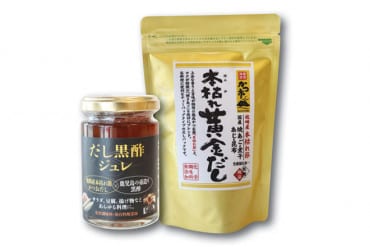 Add a dash of Japanese finesse to your cooking with these easy-to-use katsuobushi packs (right) or dashi kurozu jelly (left). Not only is dashi an essential flavour in Japanese cuisine, it's also rich in protein and minerals such as vitamin B12, niacin, and iron. According to Shinji Nakahara, CEO of Nakahara Suisan, he takes dashi at least five times a day and has not caught a cold in the past three years! 
Karukan from Nosekaraku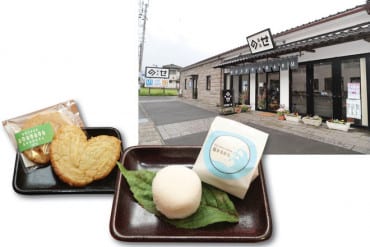 Karukan (right) is cherished Kagoshima treat made with locally-produced rice powder, a popular gluten-free choice. There are two versions; sweet—usually stuffed with red bean paste, and salty—coated with sea salt, allowing you to better enjoy the taste and texture of the rice powder. The rice powder is adopted in various sweets, such as roll cake, a leafy pie (left) and so on.
Dried Vegetables and Burdock Root Tea from OKS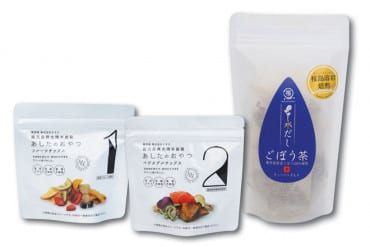 If you're one of those who finds it hard to get your 5 A Day, try some Ashita no oyatsu, dried vegetable snacks from OKS. From dried burdock to carrots and ginger, you can enjoy a plethora of veggies throughout the day. And if you're wondering about the nutritional value of dehydrated snacks, OKS' CEO Takashi Okamoto explains that vegetables contain 95 percent water so when they're dried, the nutrients are actually more concentrated. Pair these snacks with a healthy cup of  gobo-cha (burdock root tea). It's great for a boost of anti-oxidants, better immune system, and alleviating water retention among others. Plus, the burdock roots are roasted with volcanic stones from Mt. Sakurajima!
Sweet Potato Candy from Fujiya Ame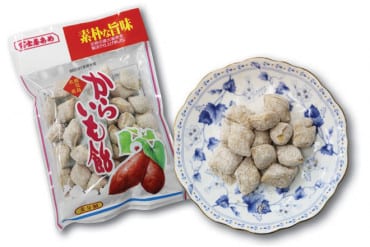 This traditional candy is made with sweet potatoes from Kagoshima, and is best enjoyed with a cup of hot tea. In recent years, a new bestseller has emerged from Fujiya Ame – a salty hard candy made with filtered deep sea water. Don't go home without it! 
Satsuma-age from Tsukiage-an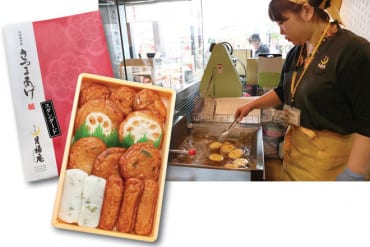 In Kagoshima, it's considered good hospitality to bestow your guests with sweet treats. As such, the Satsuma-age is no ordinary  fried fishcake. Made with white fish such as sea bream and cod, Satsuma-age is sweeter than your usual fishcake as the fish paste is mixed with either brown sugar, shochu, or local sake.