This cultural gem dates back to 1638!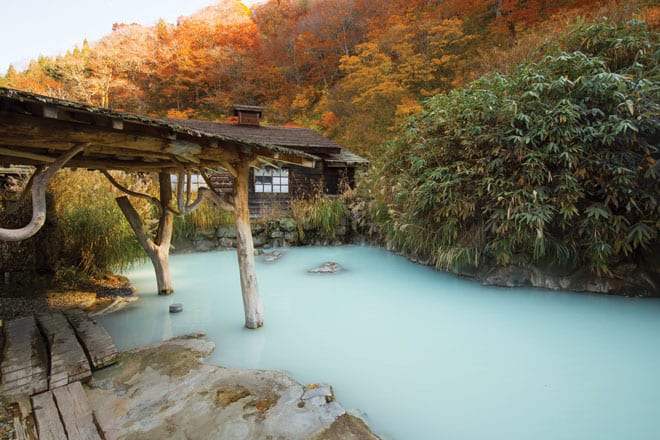 At 380 years old, Tsurunoyu Onsen is not just the oldest onsen in the village; it also has a local myth to boot. According to folklore, a hunter named Kansuke spotted a flock of cranes (tsuru) healing their wounds in the spring waters of what is now Tsurunoyu. Since then, the place has become a prized spot. In 1701, the grand old dame began its operations as a ryokan for hot spring treatment.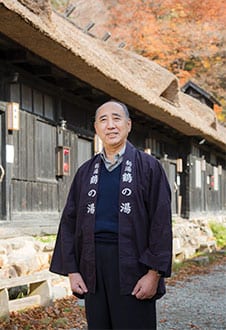 These rooms are rich in history
Each nook and cranny of this cultural gem unfolds into quaint alleys of well-preserved buildings and river landscapes. The magic happens right at the entrance—the row of buildings flanking the entrance path was part of the onsen's original structure in the 1600s.
So keen is Tsurunoyu on architectural integrity that its maintenance workers have to change the roofs' pampas grass and beech bark covering every four to five years! "To preserve the landscape's authenticity, we even installed underground cables instead of electrical poles," shares Mr. Kazushi Sato, chairman of the Tourism Association of Senboku City and owner of Tsurunoyu.
While these rooms lack the sleek furnishings of Tsurunoyu's premium options (think high ceilings, elegant interiors and sliding doors that open out to private streams), the exquisite view more than makes up for it. Be sure to book them well in advance, though. Mr. Sato tells us the centuries-old quarter is the most popular of the lot.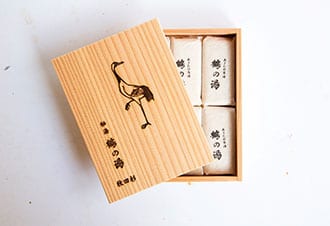 Water way to go!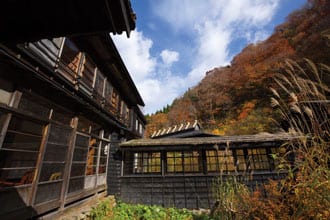 At Tsurunoyu Onsen, you're spoilt for choice with up to four classes of spring waters across 11 baths. "Black" water warms you up and is said to improve fertility, whereas its "white" water counterpart improves skin texture with its high sulphur content.
To ease your urbanite pressure, try the onsen's Nakanoyu water. Found in small baths, the water mitigates symptoms of stress. Lastly, check out the Utase section, where a stream of water falls from an elevated area, providing a massaging effect on your shoulders, back and waist.
Yamanoyado annex is just a stone's throw away!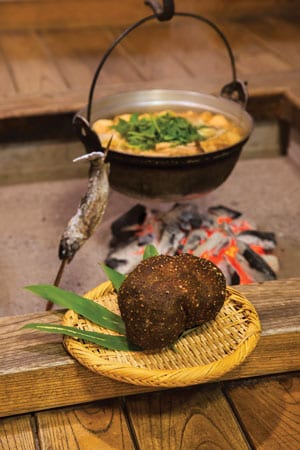 While there are several annexes within Tsurunoyu Onsen, don't miss Yamanoyado close by. It houses 11 rooms and An, a dining hall that is open to the public during lunchtime (try their Yamanoimonabe!). Another must-try dish is their speciality recipe—deep-fried Akitatomachi balls stuffed with burdock, shiitake mushrooms and dashi.
Tsurunoyu Onsen
50 Tazawako Sendatsuzawa Kokuyurin,
Senboku City, Akita 014-1204
Tel: 0187-46-2139