It's the best of both worlds—where modern amenities meet traditional onsen!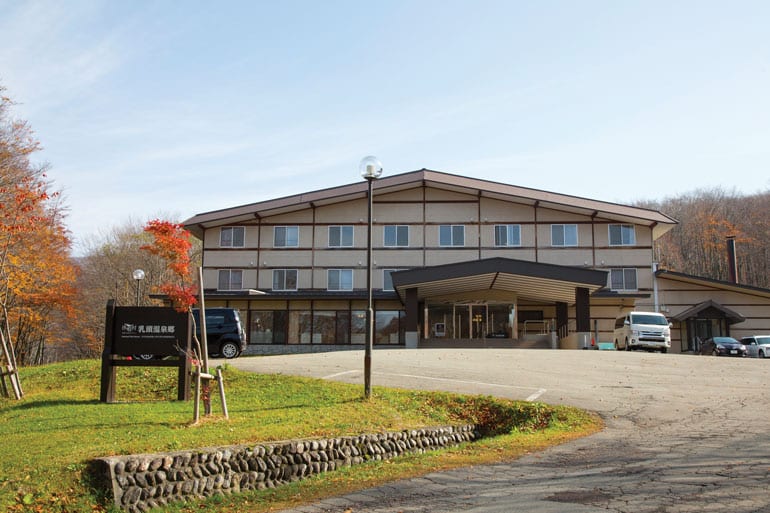 If the breathtaking circuit round Nyuto Onsen Village leaves you craving for modern amenities—don't despair. Nyuto Onsen Kyukamura is an oasis of modernity in rural Akita; it's the answer for those seeking a retreat, while enjoying the spoils of a modern-style hotel.
Founded in 1967, the onsen was initially named after Lake Tazawa to leverage the famed landmark's status of being the deepest in Japan. But in 2007, the establishment swopped its former title for the present homage to Mt. Nyuto.

It's time for a family vacation!
If you're worrying about the logistics of a family vacation within the depths of Akita's mountains, you're in luck—Kyukamura is a convenient base camp and a great first stop. After all, chartered buses leave Tazawako train station to Kyukamura once every hour from 6.50am to 5.30pm.
The establishment has 38 rooms on three floors decked with in-suite toilets (three of them have showers), so it's convenient for the wheelchair-bound or elderly. Families can also enjoy activities like craft workshops and—for adults—sake-tasting sessions.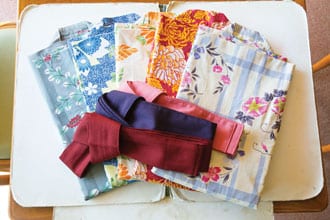 Amenities galore
And did we already mention its modern facilities? Ranging from a spacious lobby to lounges, you'll feel nestled in modern-day comforts as you overlook the majesty of Akita's wilderness.
Plus, their dining hall has a comprehensive spread of Western cuisine and local delights. If you're looking for authentic Akita delicacies, look no further—try their Kiritamponabe (kiritampo soaked in warm, comforting broth).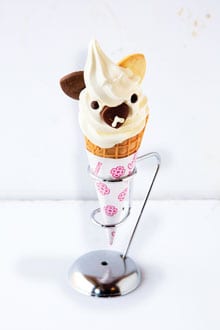 Hike to your heart's content
Nature buffs will also be delighted to know there are daily hiking tours conducted at various timeslots from 7am. Among the four different treks available—spanning from 30 to 90 minutes in duration—you'll get to view scenic beech forests and small rivers from Mt. Nyuto. The stream waters are so clear, you're even welcome to take a sip from its waters!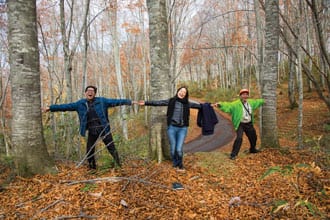 Have it both ways
Kyukamura doesn't stint on offering guests an authentic experience just because it's equipped with hotel-like facilities. Its gender-segregated onsen comes with three baths each (two indoors, and one outdoors) and is fed by two spring water sources, so you get to pamper your skin with a variety of water profiles.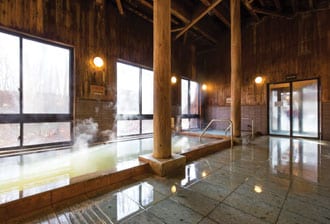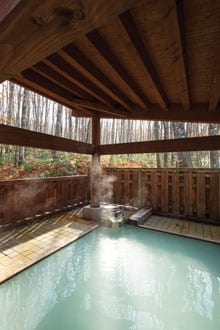 Nyuto Onsen Kyukamura
2-1 Tazawako aza Komagatake,
Senboku City, Akita 014-1201
Tel: 0187-46-2244
RQ2V+9V Semboku, Akita Prefecture, Japan