Jul 31, 2019
Clear your mind with the crisp Oda mountain air and enjoy all that the area has to offer.
Hike in the Odamiyama Valley
Located in the Oda mountain within the Shikoku Karst Natural Park is the Odamiyama Valley. Take a hike along the 1.5-kilometre trail to get up close and personal with the land's natural beauty.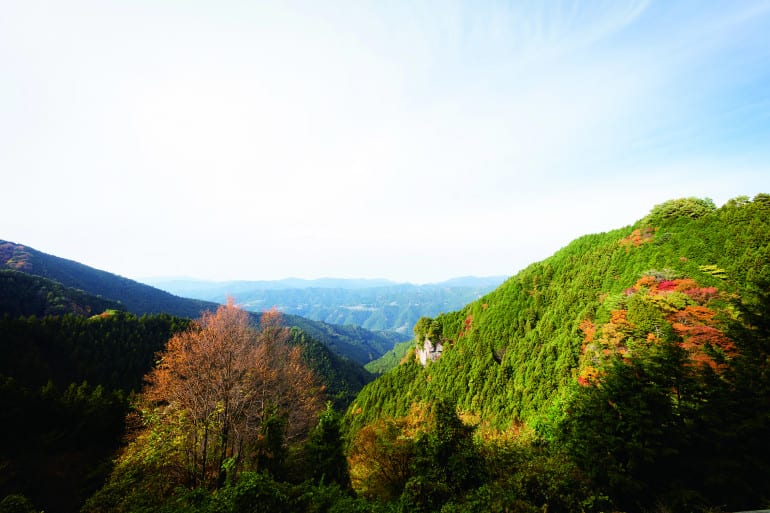 The walk will take you around an hour. The lush foliage and the soothing sounds of the river will remind you to relax and unwind. If you come in autumn, you will witness the gorgeous fall colours from over 20 varieties of maple trees, but the park is beautiful year-round.
Odamiyama Valley
Odamiyama, Nakagawa, Uchiko-cho,
Kita-gun, Ehime 791-3524
Tel: 0892-52-3111
Doteyaki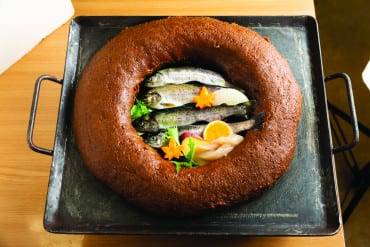 This unique dish is only available in Oda town, Uchiko-cho. Doteyaki, literally meaning "dike grill", is so named because of the 5 kilograms of miso that act as a dike to keep the dashi stock and other ingredients in as they're cooked over a fire.The amago river fish, pumpkin, eggplant, tofu, cabbage, green pepper and onions are locally grown or caught, guaranteeing freshness and flavour.
See the Hirose Shrine and marvel at ancient giant trees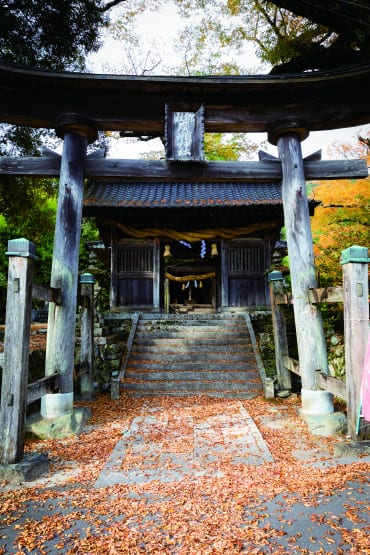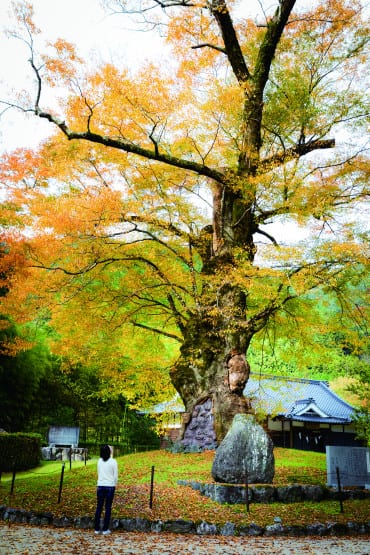 Also located at the Hirose Shrine are three big and ancient trees, each dating over 1,000 years. It is believed that trees located within a shrine are home to the gods, which is why they are highly revered. Two of the trees are keyaki (zelkova) while the third is the ichi igashi (quercus gilva) — they are the largest representation of these tree types in Ehime Prefecture. When two of the trees got sick 25 years ago, the central government, prefecture government and villagers collected $90,000 to help heal the trees.
Hirose Shrine & ancient trees
3948 Hongawa, Uchiko-cho,
Kita-gun, Ehime 791-3521
Tel: 0892-52-3111
Strawbery picking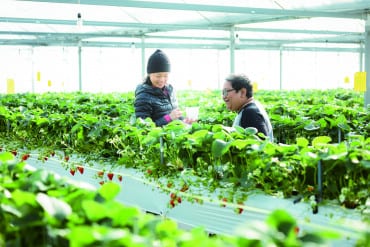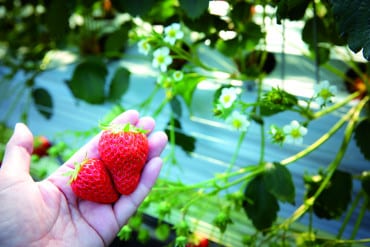 Make a stop at Ecofarm Uchiko in Uchiko-cho to try your hand at strawberry picking. Here, you learn how to correctly pick the fruit (just bend each fruit at its stem, which will easily snap) and find out about the many varieties. The farm normally grows 10 different types, including the big and juicy benihoppe and Ehime's own breed, the akaishizuku. The best part is you can eat all the strawberries you can fit in the bucket.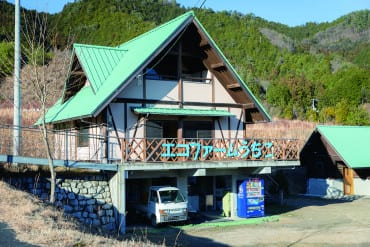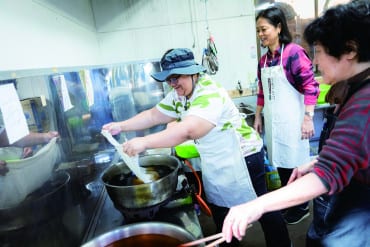 Ecofarm Uchiko
(Strawberry picking)
3866 Oosehigashi, Uchiko-cho,
Kita-gun, Ehime 791-3363
Tel: 0893-59-9889
Dye your own scarf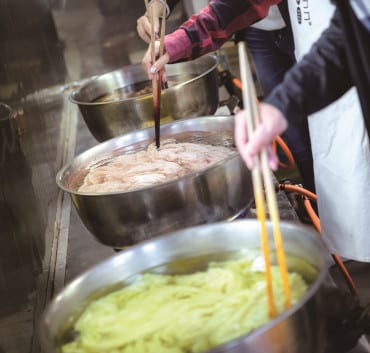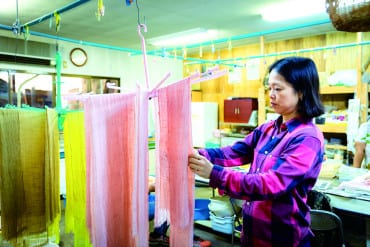 Started by the local business association's women's group some 15 years ago, Yumefusen Studio teaches guests how to dye their own scarves using natural plant dyes, some of which have been harvested from the area. Brown comes from chestnut husks, pink from akane grass, yellow from the enju tree and purple from log wood and tin. The entire process takes about four hours, and you can take home your handiwork as a souvenir of your time in Uchiko-cho.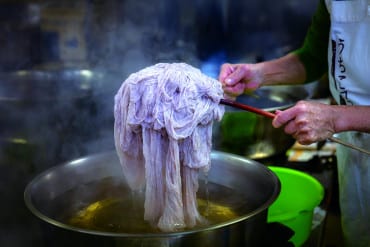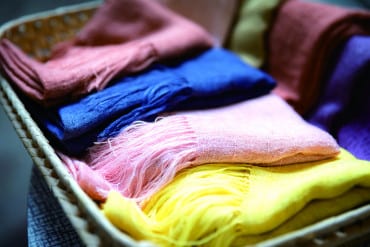 Yumefusen Studio
388 Oda, Uchiko-cho,
Kita-gun, Ehime 791-3501
Tel: 0892-52-2018