Oct 6, 2019
The 37-year-old has been working for Ebisuya Rickshaw for 15 years, eight of which have been on Miyajima.
How healthy do you have to be to pull a rickshaw?
You definitely have to be healthy. But to be honest, there's a certain way to pull the rickshaw so anyone can do it. You have to lift the bar to a certain height in order to keep it balanced. On average, I travel about 10 kilometres a day.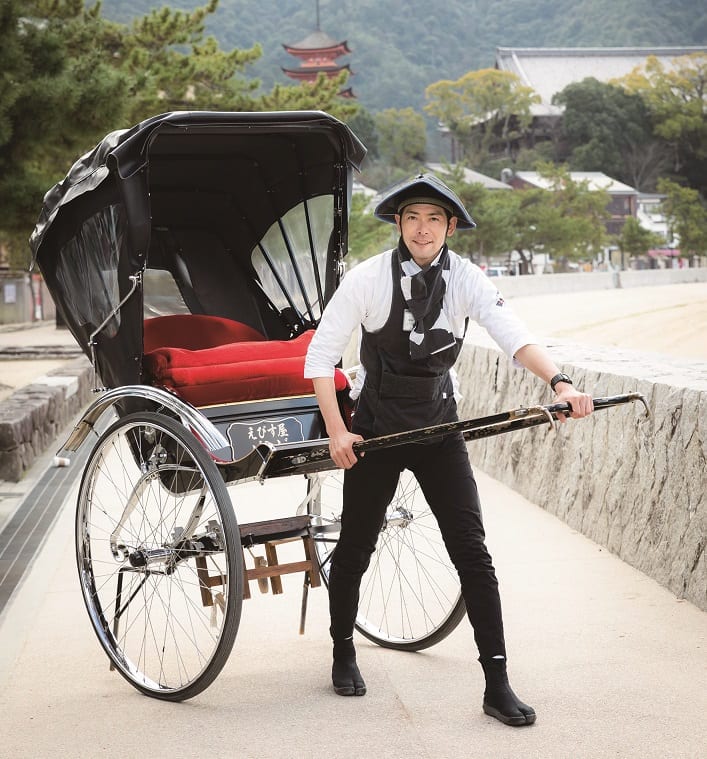 What facts do you tell your customers while taking them around?
Most people are surprised to hear that the Torii gate isn't secured into the ground and is kept upright using weights on the roof. I also tell them about the fire that has been burning in a temple on Mt Misen for 1,200 years. It was started by a monk who considered the mountain very sacred and decided to stay there for 100 days.
What is your favourite place on the island?
Daishoin temple at the end of the island. It has many statues, such as those of the Buddha and Kuan Yin. It was started by the same monk who stayed on Mt Misen.
Ebisuya
556-3 Miyajima-cho, Hatsukaichi
City, Hiroshima 739-0588
Tel: 0829-44-1944