Hiroshima is a casualty of the atomic bomb, dropped on 6 August, 1945 during World War II. At Hiroshima Orizuru Tower, you can learn more about this sombre past and also be reminded that peace is the way forward.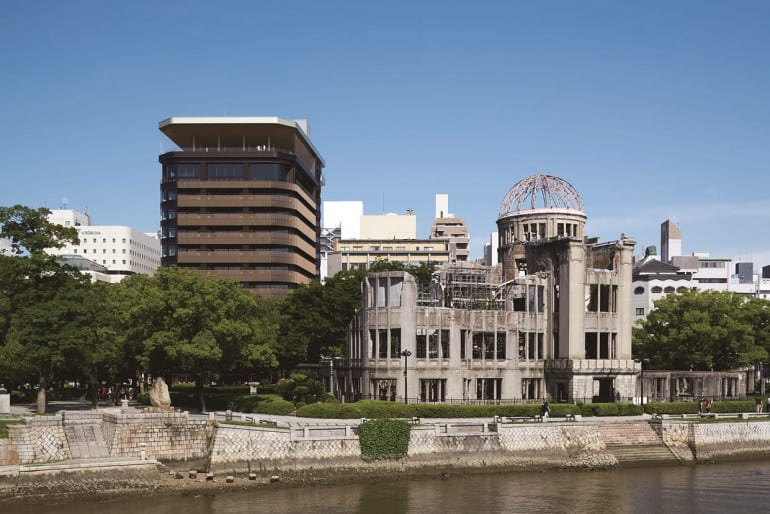 Orizuru Tower was completed in 2016 and is a point of pride for the city as many local talents were involved in the construction. The 50-metre tall tower overlooks the Atomic Bomb Dome, the only structure left standing after the blast. Today, the Dome remains a powerful symbol and is a UNESCO World Heritage Site. You can enjoy a unique bird's eye view of the Dome and the nearby Peace Memorial Park from the observatory space at the top of Orizuru Tower. The wood-decked roof observatory also offers a 360-degree view of modern-day Hiroshima.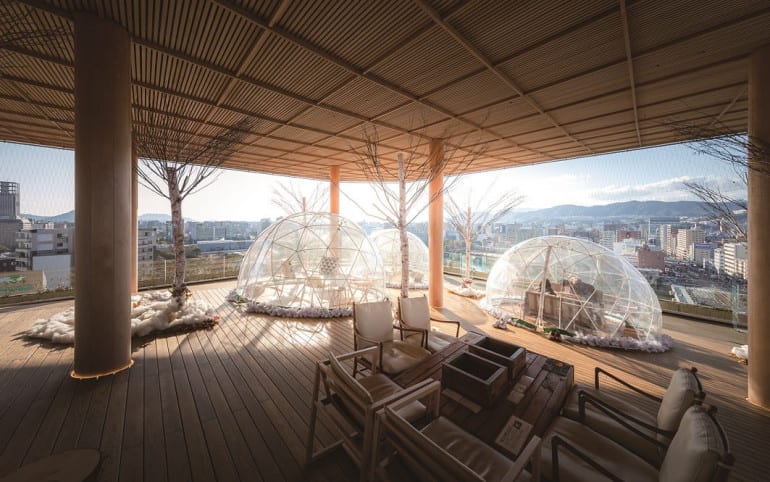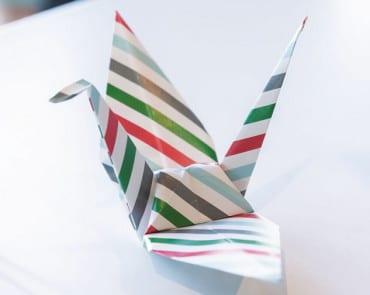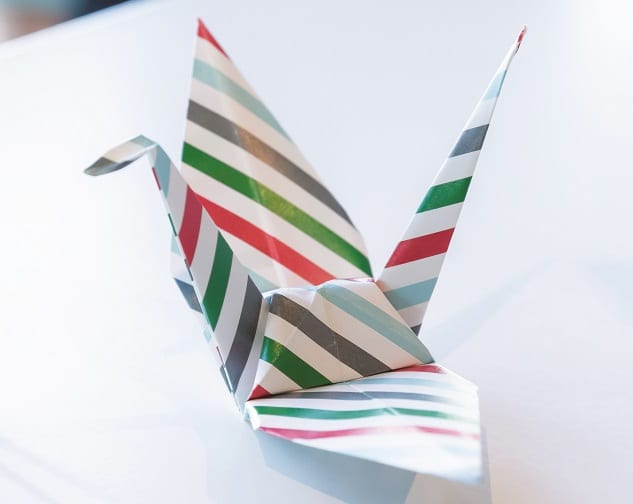 Then make your way down to Orizuru Square on the 12th floor, where you can purchase origami paper to fold into orizuru, or paper cranes. You can drop these cranes into the Orizuru Wall, a glass panel by the side of the building. The goal is for the wall to be completely filled with paper cranes some day, as a gesture of peace.
Orizuru Tower
1-2-1 Ootemachi, Naka-ku,
Hiroshima City, Hiroshima
730-0051
Tel: 082-569-6803
Shukkeien Garden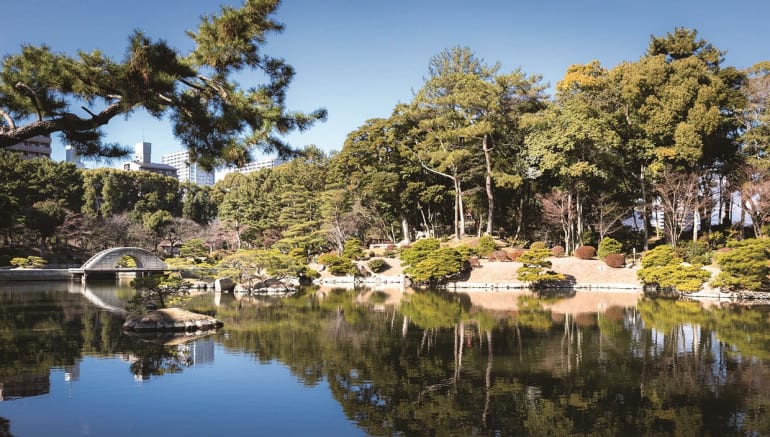 Literally meaning "shrink-scenery garden", the garden was restored after the bombing. The landscape is thought to be a miniature version of West Lake in Hangzhou, China. Surrounding Takuei Pond in the centre are bridges and cottages, as well as mini mountains and
Shukukeien
2-2-11, Kaminobori-cho, Naka-ku
Hiroshima City, Hiroshima
730-0014
Tel: 082-221-3620
Hiroshima Castle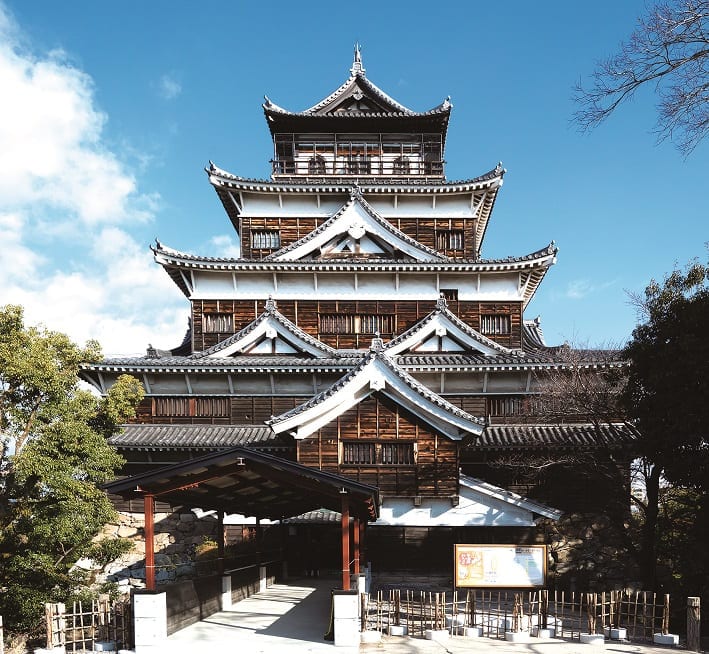 The castle was originally built in 1589 and is surrounded by a moat for protection. The five- storey main keep was rebuilt in 1958 after the structure was destroyed by the bomb. Head to the top of the keep for a panoramic view of the city.
Hiroshima Castle
21-1, Motomachi, Naka-ku,
Hiroshima City, Hiroshima
730-0011
Tel: 082-221-7512
Hiroshima's lemony goodness
Setouchi Lemon-Flavoured Ika-ten
Ika-ten, or dried squid coated in batter and fried, is a popular bar snack. This version is flavoured with Setouchi lemon. Be warned — it is incredibly addictive!
Lemosco
Made from Hiroshima lemons, these spicy and tangy sauces will give a zesty kick to all your favourite dishes. They go especially well with oysters and fried food.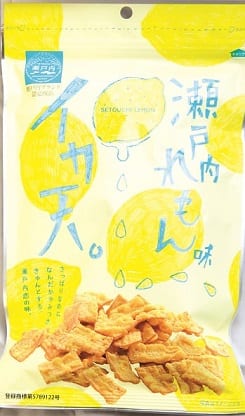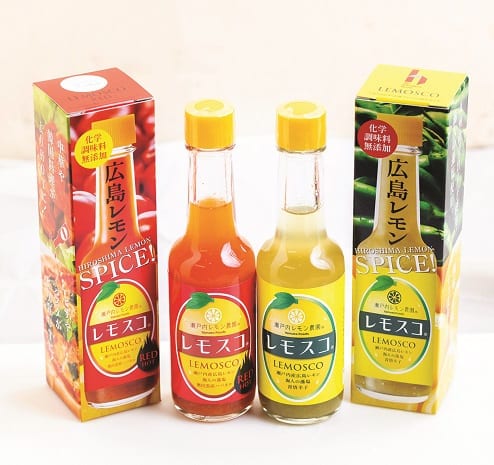 Setouchi Lemon Flavoured
Ika-ten & Lemosco
*available at souvenir shops and super markets