Tsuyama city is located in Okayama Prefecture with the Chugoku Mountains to its north, the Kibikogen Highlands to its south, and the Yoshii River running through it. In the Edo era (1603-1868), Tsuyama was known as Soja, the ancient capital of the Mimasaka Province.
Today, the city is most famous for being a castle town with Tsuyama Castle located high above the streets. Surrounding the castle is Kakuzen Park, which boasts thousands of cherry blossom trees, promising a gorgeous sight come sakura season in mid-April.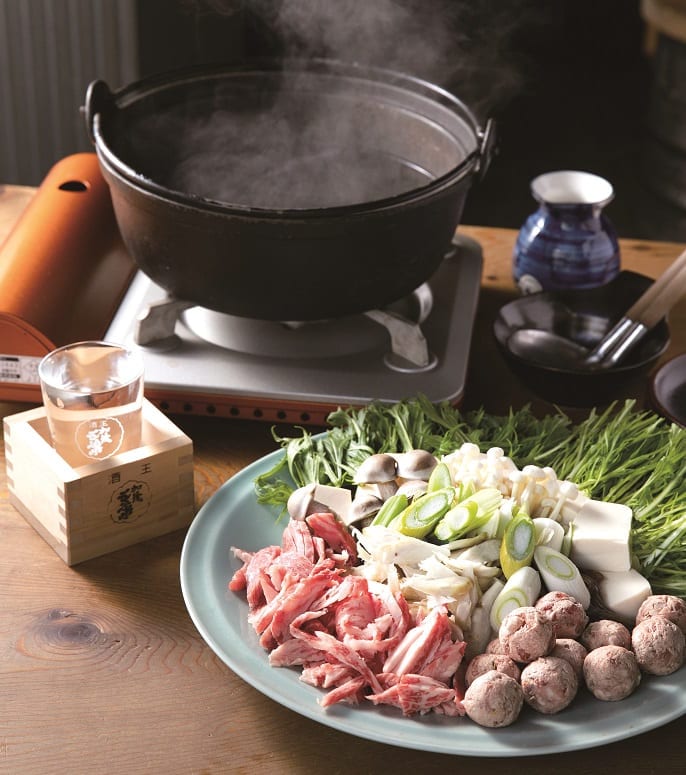 A little-known fact about Tsuyama is that it's the starting point for world-famous wagyu beef. The young calves that eventually end up as wagyu are raised here before being transported to Kobe and Hida. The city also raises its own cattle and has a slaughterhouse so you're assured of very fresh meat.
In winter, the city often experiences snow, which is why a particularly satisfying speciality is sozuri gyunabe. This hotpot dish uses beef that's been scraped off the bone, producing a deeply flavourful broth. You can enjoy this at restaurants within the city such as Bokkemon, a 20-seater casual eatery with a history of 16 years.
Chef Takemasa Nagamatsu used to work in a slaughterhouse so he knows the best parts of the cow and the flavours they produce. He uses the offcuts — intestines, stomach, collagen and blood vessels — to create unique dishes using his own recipes. He serves over 47 different items on the menu and even has his own shochu label.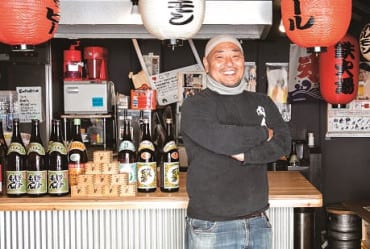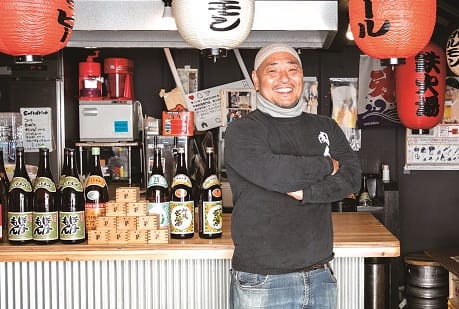 Bokkemon
28-1 Fushimi-cho, Tsuyama City,
Okayama 708-0032
Tel: 0868-23-2994
Tasty Tsuyama
Okonomiyaki Mie
This eatery in Tsuyama city is famous for another delicacy — horumon udon, or fried udon with cow innards. According to chef Yasuhiro Ueyama, the secret is in the sauce, which the eatery sells pre-packaged. It's made from soy sauce, miso, ginger, sesame oil, chilli peppers, onion, sugar and otheringredients. Wash your meal down with chu-hi, a sweet shochu beverage, served with tart Setouchi lemon.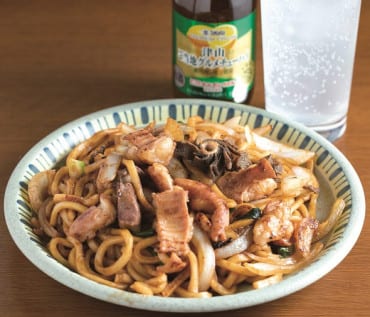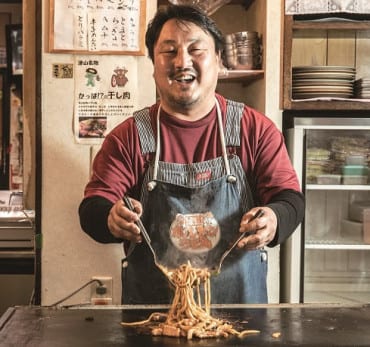 Okonomiyaki Mie
441-5 Kamigawara, Tsuyama City,
708-0002
Tel: 0868-23-3972
Hayase Tofuten
Tofu is the order of the day at this 22-seater eatery at the Joto conservation area. From deep fried to soft serve, you can enjoy this soy product in many forms. The restaurant only serves one set menu per day — arigatofu gozen — with individual dishes changing every couple of weeks. Savour deep fried tofu coated with bread crumbs, shiroae (soy bean husks), soy milk and soft tofu made from green soy beans.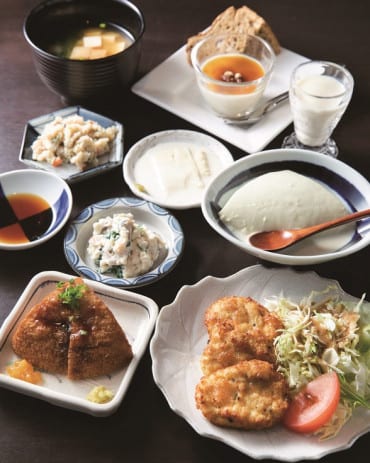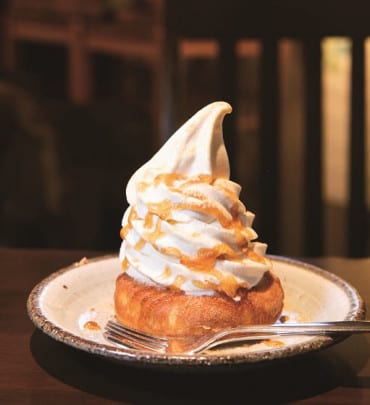 Hayase Tofuten
82 Higashishinmachi, Tsuyama
City, Okayama 708-1114
Tel: 0868-35-3239
Anami
The speciality here is grilled amago, or trout, caught from the river. Each table has an irori, a sunken hearth used for warming the house and cooking. The set menu features eight dishes, including grilled amago; gohei mochi (grilled rice cake basted in miso paste);
fresh tofu with miso; deep fried amago with vinegar, soy sauce and pickled onions; and tororo (smashed mountain yam with dashi and soy sauce).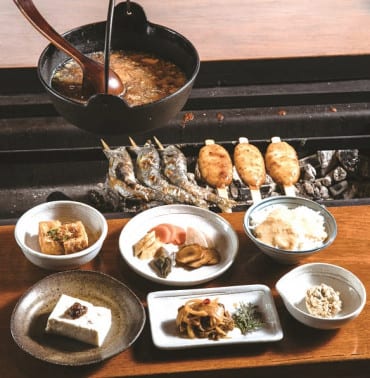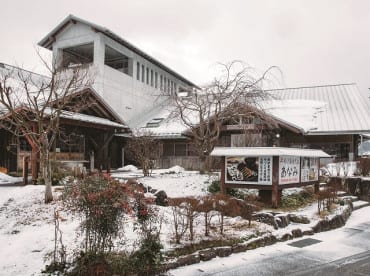 Anami
1170 Aba, Tsuyama City, Okayama
709-3957
Tel: 0868-46-7060