Jan 28, 2020
Located on the western coast of the Chita Peninsula in southern Aichi, the city of Tokoname has a long and storied history of pottery.
A walk through time
Japan has six cities famous for ceramics, and Tokoname is the oldest, having manufactured pots since the end of the Heian period (794 to 1185). The rich soil of the area birthed a thriving industry. At its peak, the city boasted no fewer than 3,000 kilns, making everything from clay sewage pipes and multi-purpose tiles to decorative lucky cats (manekineko) and delicate tea ceremony accessories.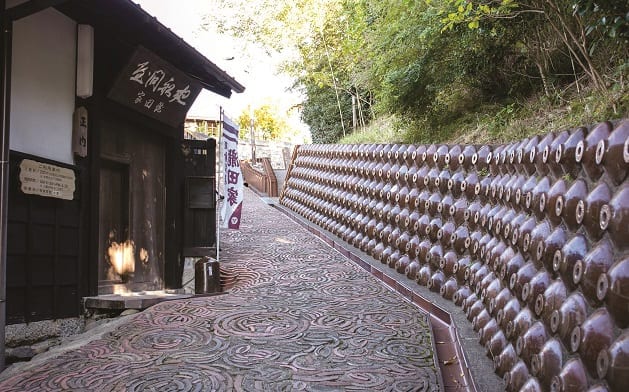 After World War II, production was modernised and many kilns were shut down to protect the air quality. But that heritage is still in full evidence today, a feature the city celebrates by preserving historic pottery districts and repurposing disused kilns.
One of the best ways for tourists to get a feel of the city is to go on a pottery tour. Omotenashi Tours offers a range of walking and cycling tours that incorporate some of the must-sees of Tokoname. Highlights include stops at the INAX MUSEUMS and the famous pottery footpath, with walls studded with different artistic interpretations of the lucky cat, that culminates with the giant version, called Tokonyan, that stands 3.8m high and 6.3m wide.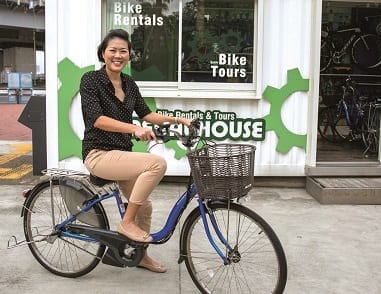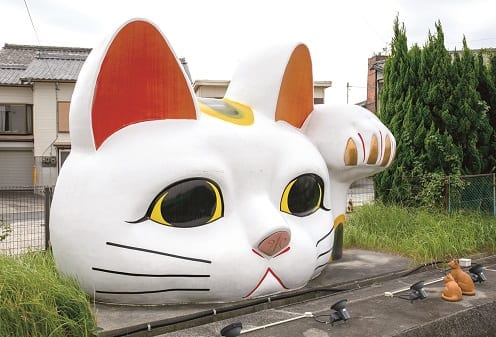 There are also strolls through a historic pottery neighbourhood, with old kilns, artisanal studios and charming shops. Snap photos at the picturesque Dokanzaka street, lined on one side with earthen pipes from the Meiji era, and liquor jars from the Showa period on the other side. The steep path itself is embedded with clay rings, repurposed from the kilns, which makes it less hazardous to walk upon.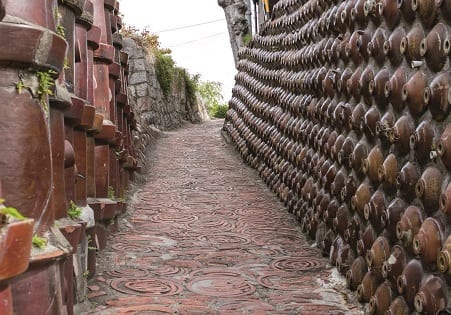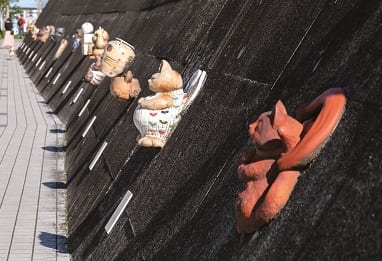 Visitors can also get to paint and glaze their own manekineko, pick up ceramic souvenirs and take a break at the Dokanzaka resthouse to enjoy stunning views of the sea while enjoying traditional sweets and sipping tea from a cup that is a beautiful example of the local craft.
Stay the night
Whether you prefer the traditional and unique or the convenient and functional, Tokoname's wide range of accommodation will have something for everyone.
Charming and cultural
Getting to stay in a 120-year-old building is a unique experience not offered by many. But if you manage to snag a room at the Airbnb-listed Nincha Guesthouse, you can consider yourself fortunate.
Offering accommodation for no more than five people, Nincha opened in April 2019 and offers guests an authentic experience, with tatami mats, sliding screen doors and traditional futon as bedding. "It took two years of renovation work," says guesthouse owner Akiko Mase. "I retained the structure and roof but put in new flooring, plumbing and electricity." She is currently working on the garden and planning tea rooms for tea ceremonies. "I like to keep traditions. I hope Nincha gives people an opportunity to explore a bit more and discover all the things the area has to offer."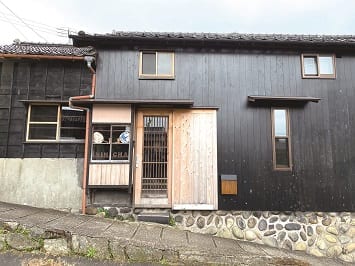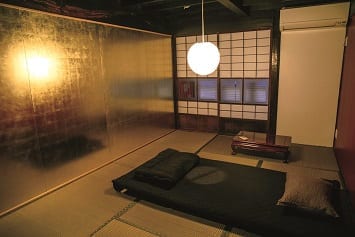 Nincha Guesthouse
4-113 Sakaemachi, Tokoname, Aichi 479-0836
Convenient and practical
One of the major advantages of J-Hotel Rinku is its location, situated a stone's throw away from Chubu Centrair International Airport. Indeed, the hotel opened shortly after the airport did in 2006. Today, it has established itself as a handy port of call for visitors, with 180 clean, comfortable rooms attracting everyone from travelling businessmen to air crew to tourists. Don't miss the hotel's generous breakfast buffet, offering regional specialities like red miso soup and kushikatsu, deep-fried and skewered pork with miso sauce. Other hot dishes include simmered root vegetables, grilled fish, spaghetti and a selection of omelettes (plan, mushroom or sausage and bacon). Salads with hijiki seaweed, Brussels sprouts and pumpkin, as well as breads, cereals, yoghurts and fruit round o the spread.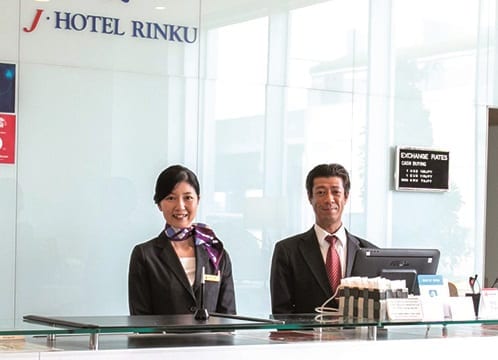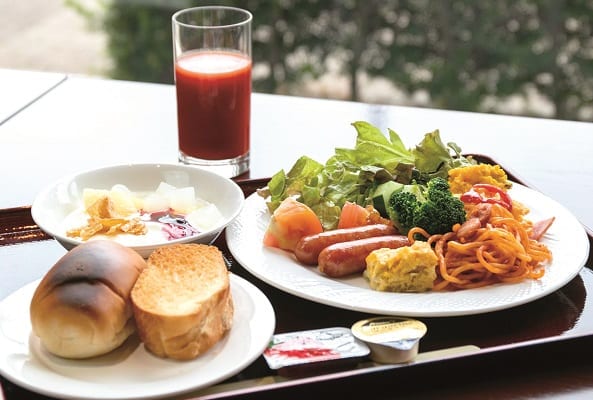 J-Hotel Rinku
3-2-1 Rinku-cho, Tokoname, Aichi 479-0882