Michelin-starred chef Emmanuel Stroobant explores the essence of Japanese cuisine in the new menu of his celebrated fine-dining restaurant, Saint Pierre, now in its 20th year.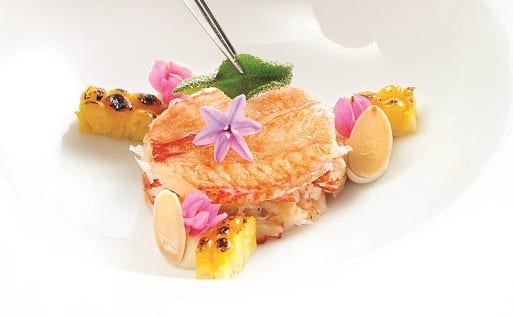 "Over 20 years, I have made a lot of mistakes, but I have also learnt from them. The biggest difference is the way I look at a dish now; I used to try to add as many ingredients as possible to create new flavours. I would take a basic product, infuse it with this, marinate and dress with that, add on more layers, and end up with 15 different flavours in a plate.
Today, it's the complete opposite: the simpler the better. I try to remove anything that is not essential, even a piece of cress or a tiny garnish.
What I am guided and inspired by has never changed but grown stronger: ingredients, nature, season and producers. All these elements make my work possible.
Yoga has had an immense influence on my approach to cooking. The 13 years that I have spent practising yoga inculcated in me the tenets of intuition and mindfulness, which are disciplines that draw parallels with Saint Pierre's new Ensō menu. The cuisine draws inspiration from the Zen circle or ensō, a hand-drawn symbol in Zen that represents enlightenment and the freeing of the mind to create unreservedly.
It is this very same free-spiritedness that I channel in the kitchen, where I express my creativity and harmonious energy on a plate without restraint. It also reminds me that as far as food is concerned, simplicity is one of the hardest skills to acquire.
I want my guests to remember the whole experience. Not only is the service important, the environment is also essential. It's all about teamwork. It is where the ensō circle comes in. You may have great food and bad service, or vice versa, and it won't be a memorable experience. All have to come together as one.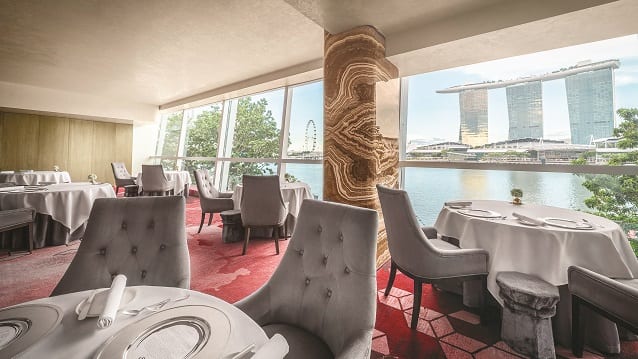 Respect for the seasons
I love the simplicity of Japanese food. French and Japanese cuisine share similar aspects: respect of season, respect of products and producers, focus on precise technique and presentation.
I first tasted Hokkaido hairy crab during spring 2016 when we opened Shoukouwa restaurant. I was amazed by the sweetness and the complexity of the flesh. It was so simple; just poached crab, but it was also just perfect. I learnt how the Japanese were poaching it, then added the
classic French ingredient in the poaching liquid but kept the same technique.
I like to pair ingredients from the same region. The hairy crab in this dish is from Hokkaido and it is paired with corn, also from Hokkaido. It is a natural pairing. We add a soft layer of spiciness with lemongrass and ginger. We recently added almonds as they are also in season and give a little crunch to the dish. It's really a very simple combination of crab, corn and almonds.
As a kid, I remember 'pinching' corn in the fields around my house. We used to barbecue the corn and eat it with butter, lemon and salt. It was always during late summer, and it was just ripe and sweet.
When I received the first corn from Hokkaido, because it was in the husk, it reminded me of the pinched corn. We steam the corn in the husk and then barbecue it on hibachi barbecue with binchotan coal. The crabs arrive live four times a week. They are selected by our purchaser in Japan. We poach them in 'court bouillon', a French way to poach seafood (or sometimes vegetables or delicate meat). The corn is pressed to extract the juice, which is the base of the sauce. Cleaning the crab is very tedious but the result is rewarding."
SIMPLE AND ELEGANT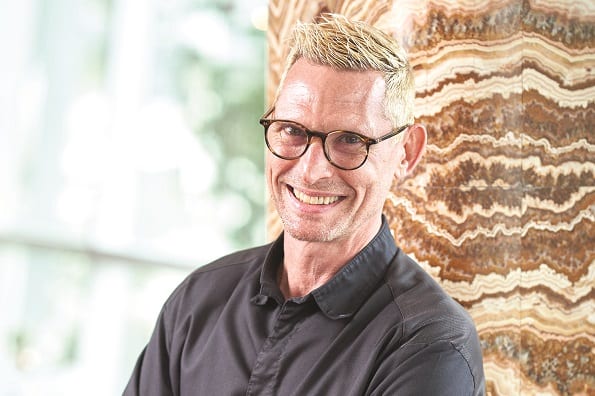 Chef Emmanuel Stroobant may be a familiar face to many, but the Belgian-born Singaporean is still capable of surprising us.
Case in point: His new Ensō menu at Saint Pierre, which he started 20 years ago — back when it occupied a small yet elegant space in Robertson Quay. The still sophisticated restaurant has since received two Michelin stars and sits comfortably at One Fullerton overlooking the gentle waters of Marina Bay.
The current menu (available as a three- or four-course set lunch and a six- or eight-course tasting menu for dinner) is deserving of the accolades. Most of the dishes we tried come imbued with a keen Japanese sensibility. Take the cover dish, simply known as Crab. This is poached and deshelled Hokkaido hairy crab, all sweet flesh, partnered with white corn and the crunch of almonds.
The pre-meal snacks are delightful — think cured sakura masu (cherry salmon) with crème fraiche in a cute taco shell, and creamy bafun uni (urchin) in egg custard. Other standouts include the caviar dish, bursting with salty, umami flavours thanks to tender, raw Hokkaido scallop, Jerusalem artichoke and puffed Japanese buckwheat atop a creamy buttermilk and horseradish parfait, and the Omi beef (A5-grade wagyu from Chiba), served with a peppy sauce of beef jus and wasabi.
As Stroobant puts it, his style now is quite different from when the restaurant first started. He says: "I used to follow trends. But it is when you are no longer influenced by anyone, any style, that you find your true self. In the past, I would look for big flavours, Today, I am looking for purity for balance and elegance when I am plating. My cuisine has become simpler and on point."
Emmanuel Stroobant's best of Japan
Yuzu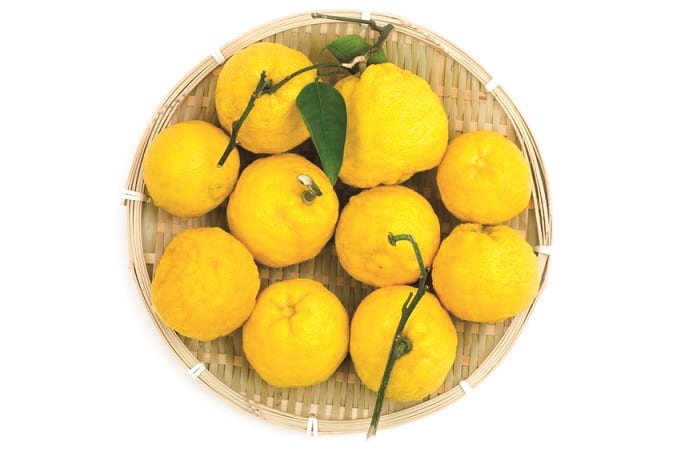 "It is hard to decide on 'only' three favourites, but I would pick yuzu as one of them. Any dish finished with a little fresh zest of this citrus fruit gives a beautiful nose of freshness. It brings a sensation of acidity without the acid itself."
Kombu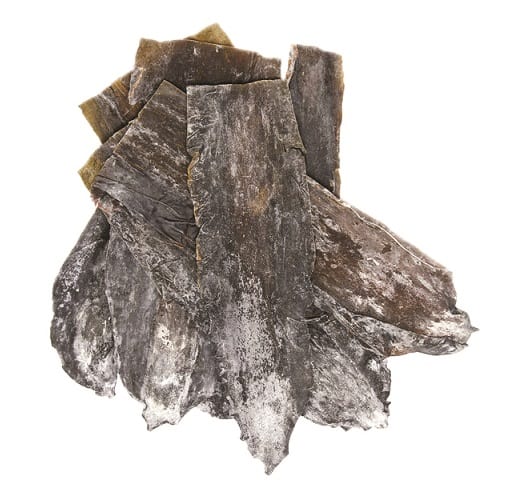 "I've learnt how to make different dashi. Now I understand more about kelp and the different ageing and fermentation processes and techniques, so kombu would be my second ingredient."
Knives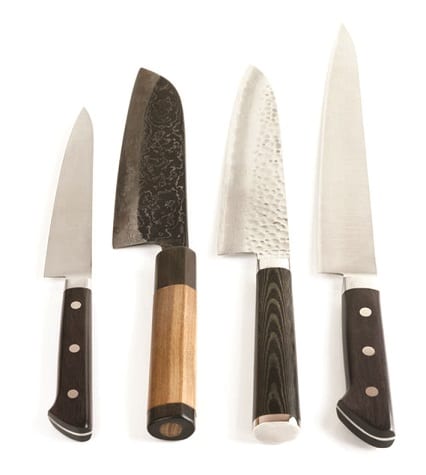 "There is something from Japan I can't work without: blades. The knives that chefs hold during many hours every day are an extension of our hands, and Japanese blades are the very best in the world."
Saint Pierre is at #02-02B One Fullerton,
1 Fullerton Road. Tel: 6438-0887