You can get great food everywhere you go in Japan, but you'd truly be missing out if you don't take the chance to sample some regional specialties. For the best of what Yamaguchi prefecture has to offer, read on for our recommendations.
Mouthwatering Wagyu
Kobe might still be the first place that comes to mind when people think about Wagyu, but it would be doing Hagi City a great injustice to overlook the fact that it also produces some fine quality beef. Midoriya Farm is a local beef producer, but they also run a restaurant and a small market selling Wagyu beef and other regional produce.
The amazing marbling of the meat comes from a breed of cow known as Kenran-gyu; it's a hybrid of the Mishima cow – which originates from the tiny island of the same name off the coast of Hagi – and the European Holstein. In fact, Wagyu is believed to have its origins in the Mishima, but as it is now a protected species in Japan, it is not common (not to mention expensive) to eat beef from a purebred Mishima.
We were amazed at how melt-in-your-mouth tender the Kenran-gyu beef was, with just the barest of seasoning needed to bring out its full flavour. Order the five-cut set to sample the full range of the meat's textures.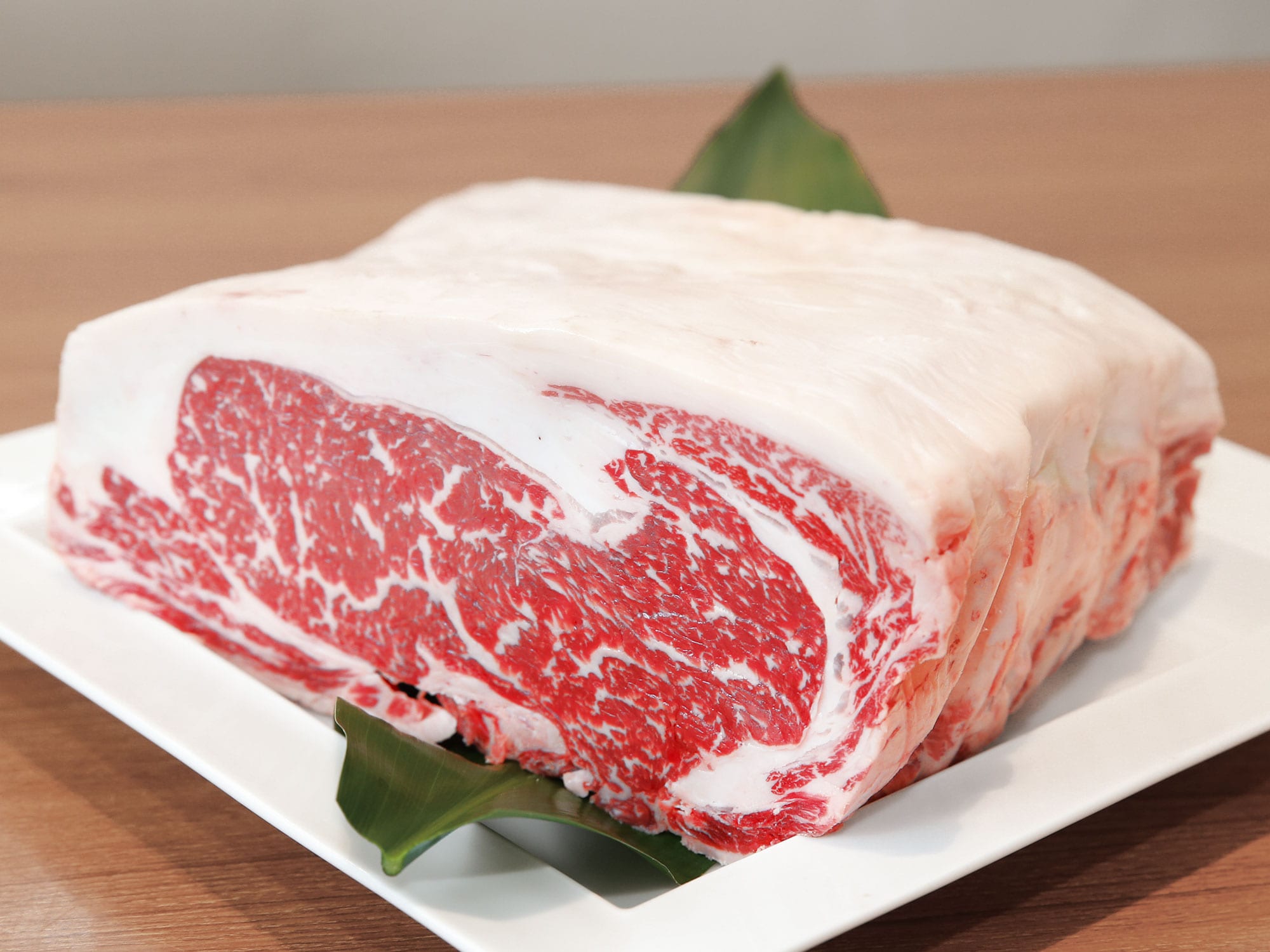 89 Horiuchi, Hagi-shi, Yamaguchi 758-0057
Midoriya Farm
89 Horiuchi, Hagi-shi, Yamaguchi 758-0057
Tel: 0838-25-1232
Season's Eating
Eating what's in season might seem like a fairly new concept in Singapore where the bulk of food is imported, but in Japan, it just makes perfect sense. How else can you guarantee and quality and freshness of the ingredients used?
If an unforgettable dining experience is what you're after, you can't go wrong with a visit to Chiyo while you're in Hagi. Serving up only the best seasonal fish available, the restaurant can accommodate about 10 people at any one time. Only counter seating is available, but think of it as having front-row seats to watch as chef Kawamura expertly fillets the fish right before your very eyes.
During Oishii's visit to Chiyo, we enjoyed an assortment of Sashimi, including Tora-fugu (puffer fish), Uni (sea urchin), Sazae (sea snail), abalone, squid, and more. These types of seafood are usually available during spring.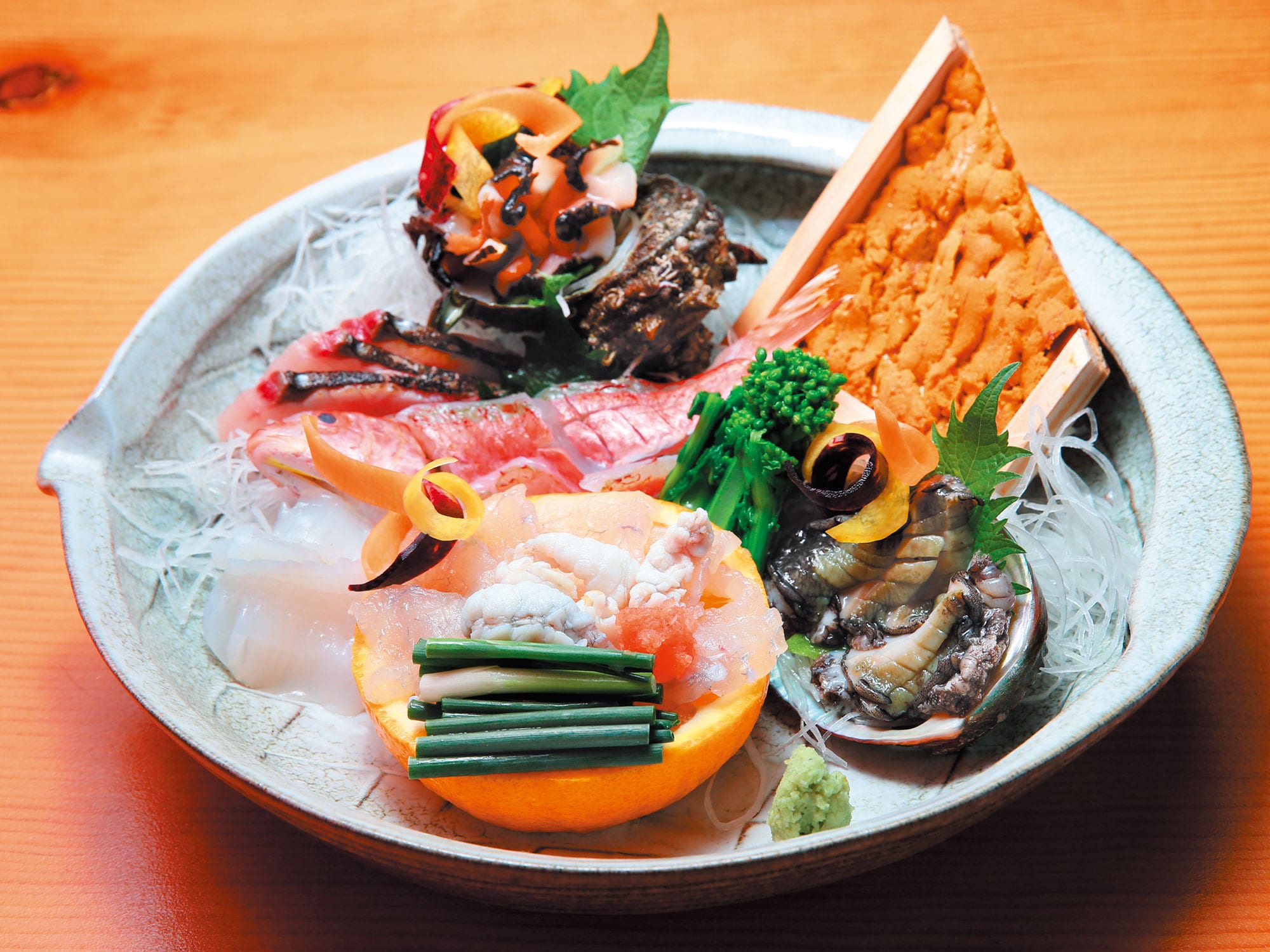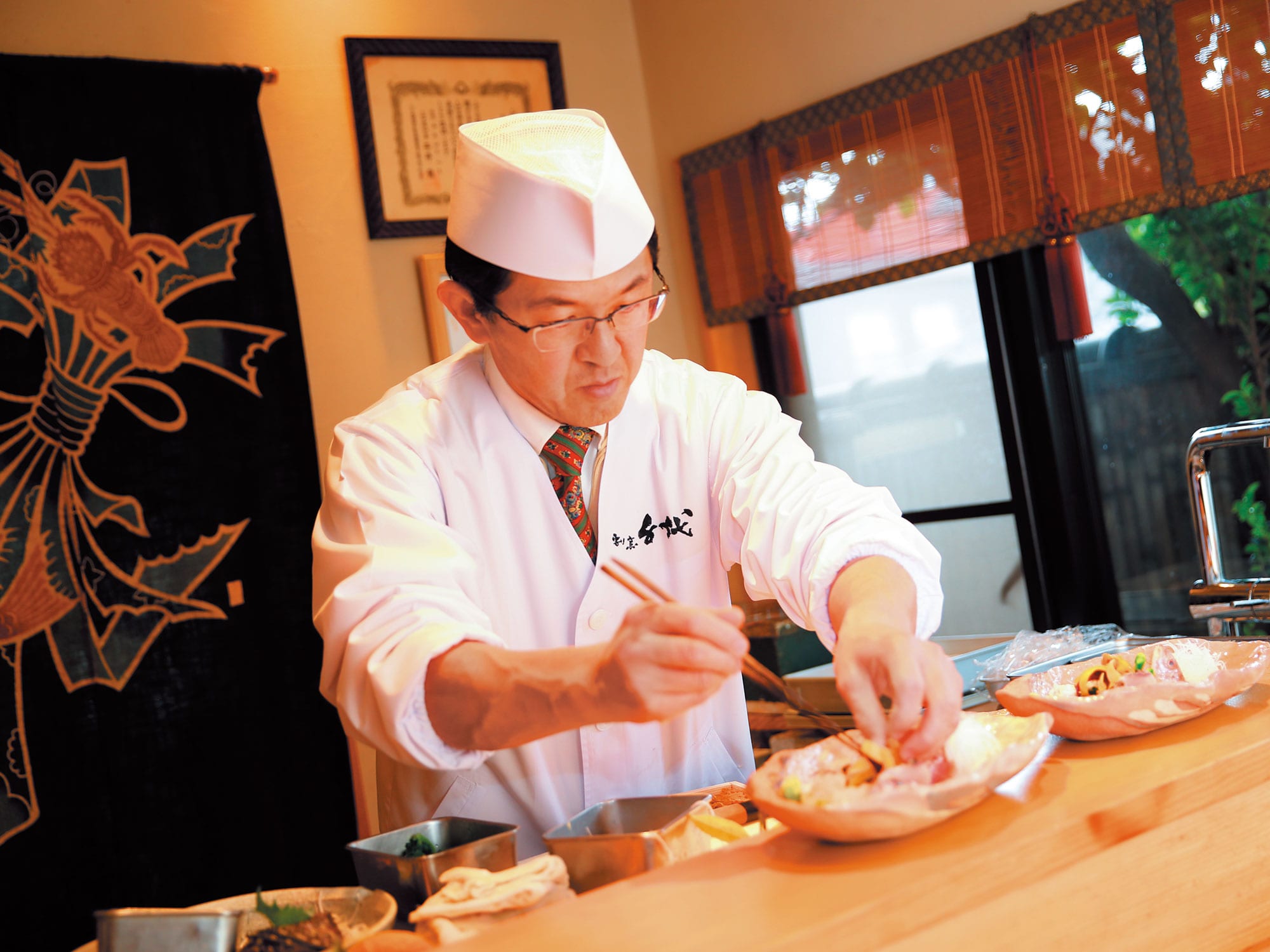 20–4 Imafuruhagimachi, Hagi-shi, Yamaguchi 758-0021
Chiyo
20–4 Imafuruhagimachi, Hagi-shi, Yamaguchi 758-0021
Tel: 0838-22-1128
Freshly Caught
The owner of Ryumon worked for many years as a fisherman, but started the restaurant as he had always dreamed of owning a restaurant that featured local handpicked seafood. Today, he still personally catches all the shellfish sold in his restaurant. Between the hours of 8am to 3pm – regulated fishing hours as stipulated by the Japanese government – he'd head out to sea to dive for shellfish before heading back to the restaurant with the day's catches.
His freshly grilled Sazae – a type of sea snail that's a prized delicacy in Japan – and abalone are best enjoyed with a refreshing ice-cold mug of Japanese beer.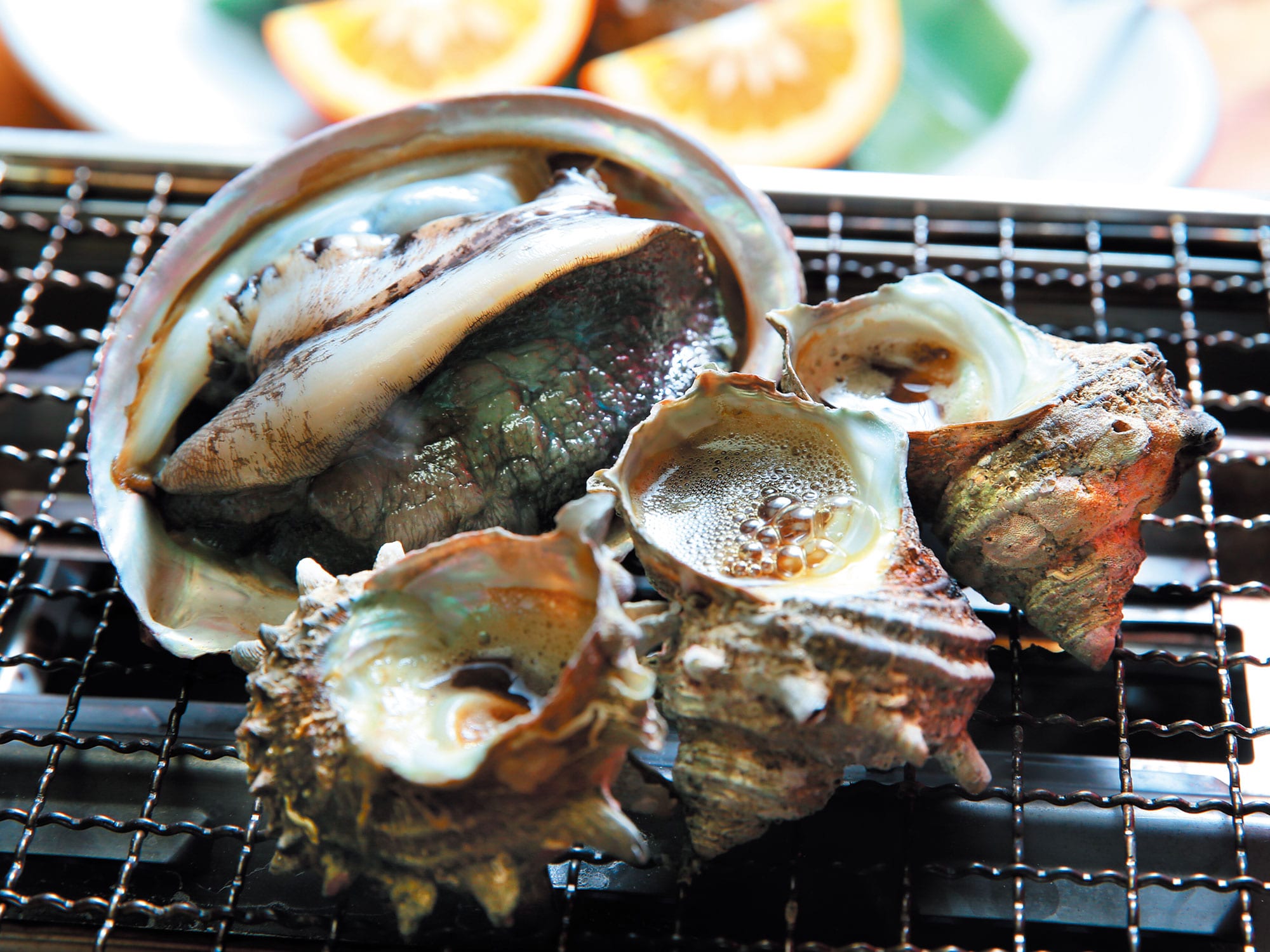 Ryumon
376 Hijiwara, Hagi-shi,
Yamaguchi 758-0025
Tel: 0838-22-1772
Quick, Casual, Tasty
Few things are more satisfying and comforting than a well-prepared noodle dish. Here are a few to try while you're in Yamaguchi; you'll be hard-pressed to find dishes prepared in a similar way outside of the prefecture.
Kawara Soba
Kawara Soba is served to you on a roof tile, paying homage to the fact that during a war in the 19th century, soldiers cooked meat and wild grass on Kawara tiles. Takase, the restaurant gets the tiles specially made for plating purposes.
The noodles get their distinctive colour from its main ingredient, green tea. Following the founder's original recipe, the noodles are fried, and topped with slices of Wagyu beef, seaweed, and grated Daikon, then served with Mentsuyu sauce. Dig in deep to get to the noodles closer to the tile's surface and you'll notice it gets quite "crispy", with a deliciously smoky flavour.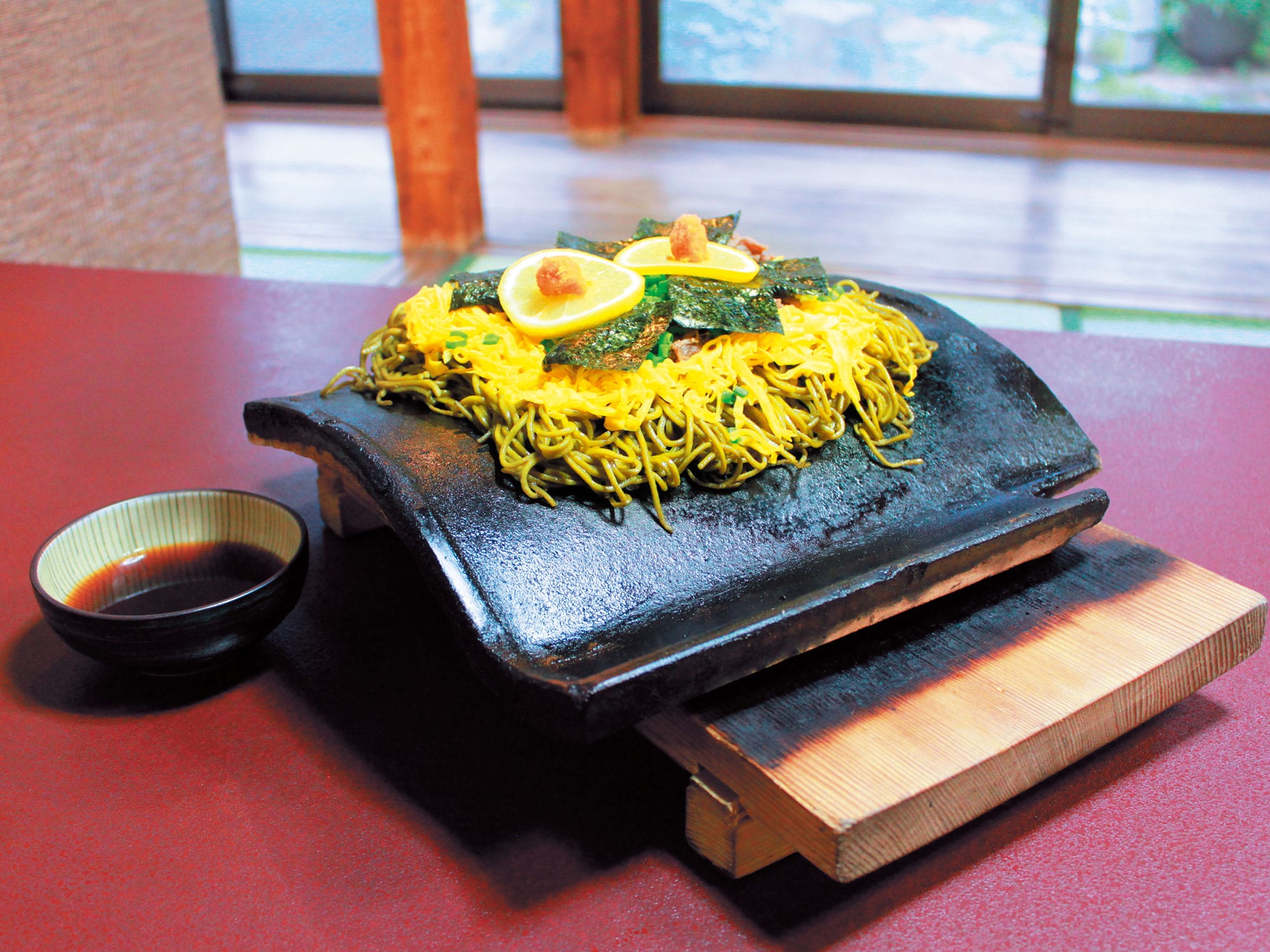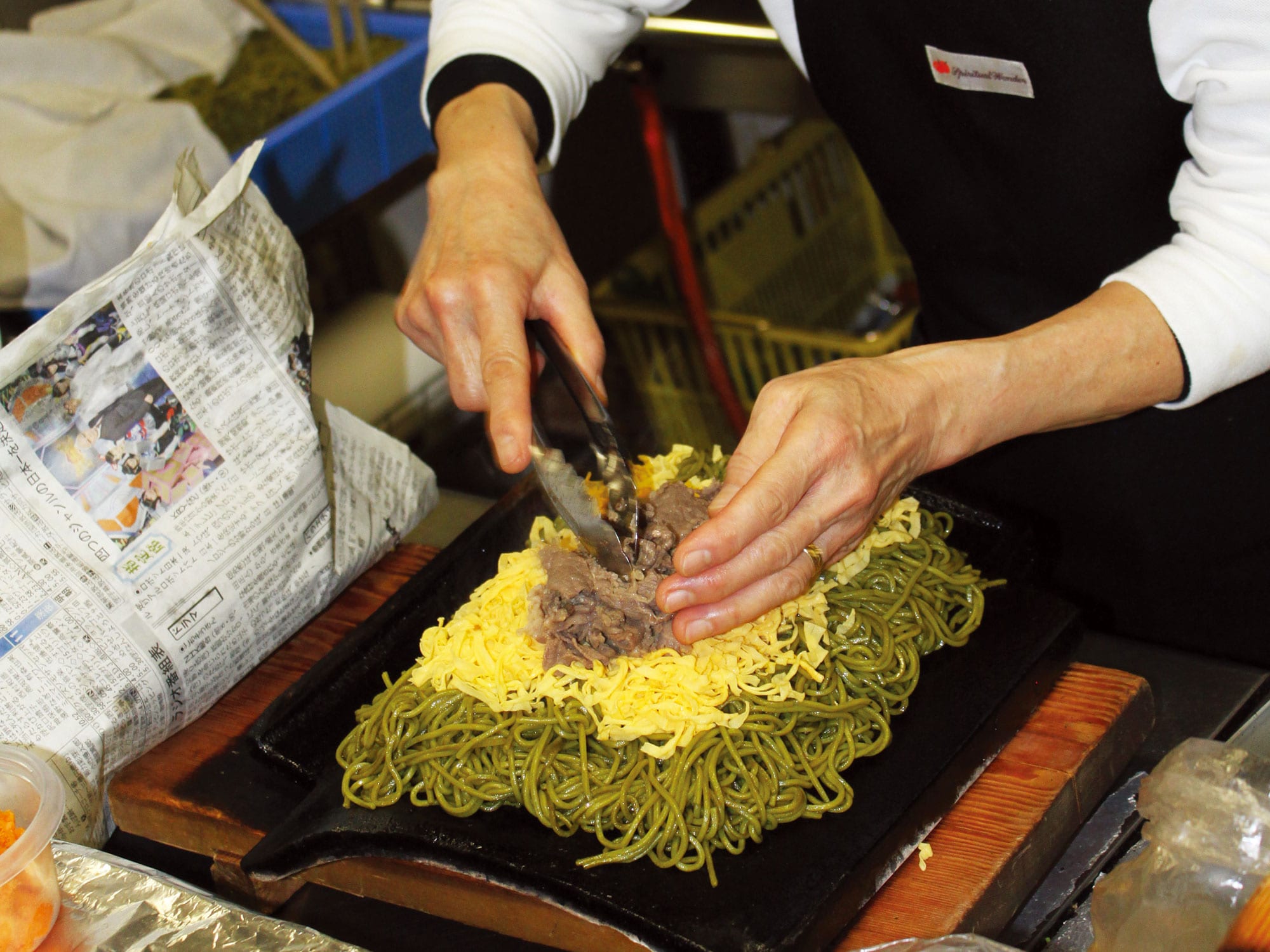 5437 Oaza Kawatana, Toyouracho, Shimonoseki-shi, Yamaguchi 759-6301
Kawara Soba / Takase
5437 Oaza Kawatana,
Toyouracho, Shimonoseki-shi, Yamaguchi 759-6301
Tel: 083-772-2680
Niku-Ten-Udon
Don Don is an Udon shop and is somewhat of an institution of Hagi City, as most the locals would have frequented it since they were students.
Particularly comforting on a cold spring day, we liked the distinctively sweet flavour of the soup stock. We also spied a rather unusual condiment on the tables, chilli flakes, which added heat to our bowl. To make your meal a more substantial one, order a side dish of Onigiri (rice ball), which has a filling of Wakame (seaweed).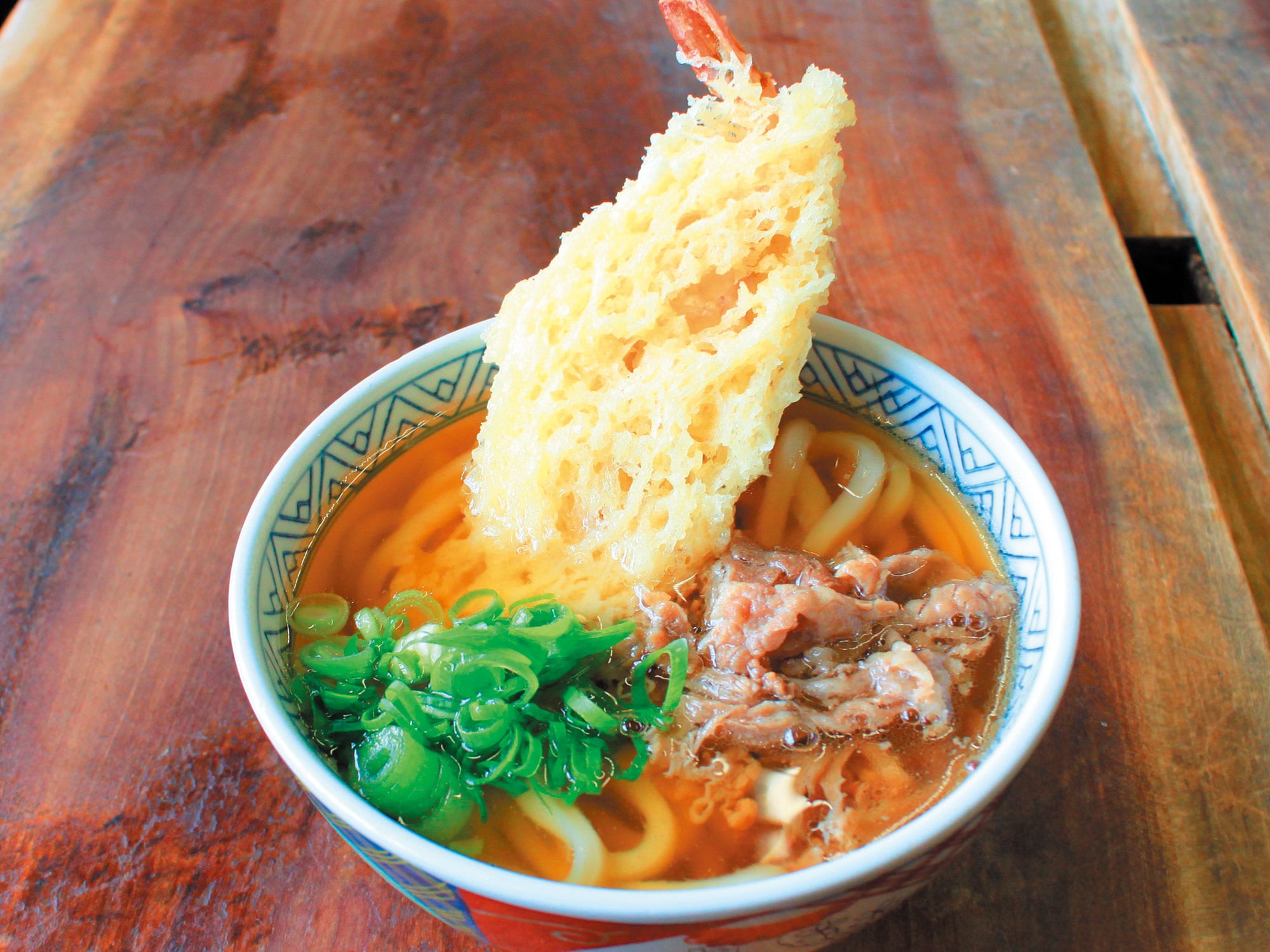 Don Don
377 Hijiwara, Hagi-shi,
Yamaguchi 758-0025
Tel: 0838-22-7537
Bari Soba
The noodles here will immediately remind you of Singapore's "sang mee". Crispy soba is fried with a thick sauce and topped with Kamaboko (fish cake), cabbage, spring onions, and bamboo shoots.
Up to 100 plates of Bari Soba are sold every day, and the chef is blase about how his customers choose to enjoy this dish. Some regulars at Nanase even bring their own chilli powder and mustard as condiments, he reveals, though the "standard" way to enjoy it is with some Ponzu sauce and chilli oil. You may also customise the done-ness of the noodles ? soft, still crispy or al dente.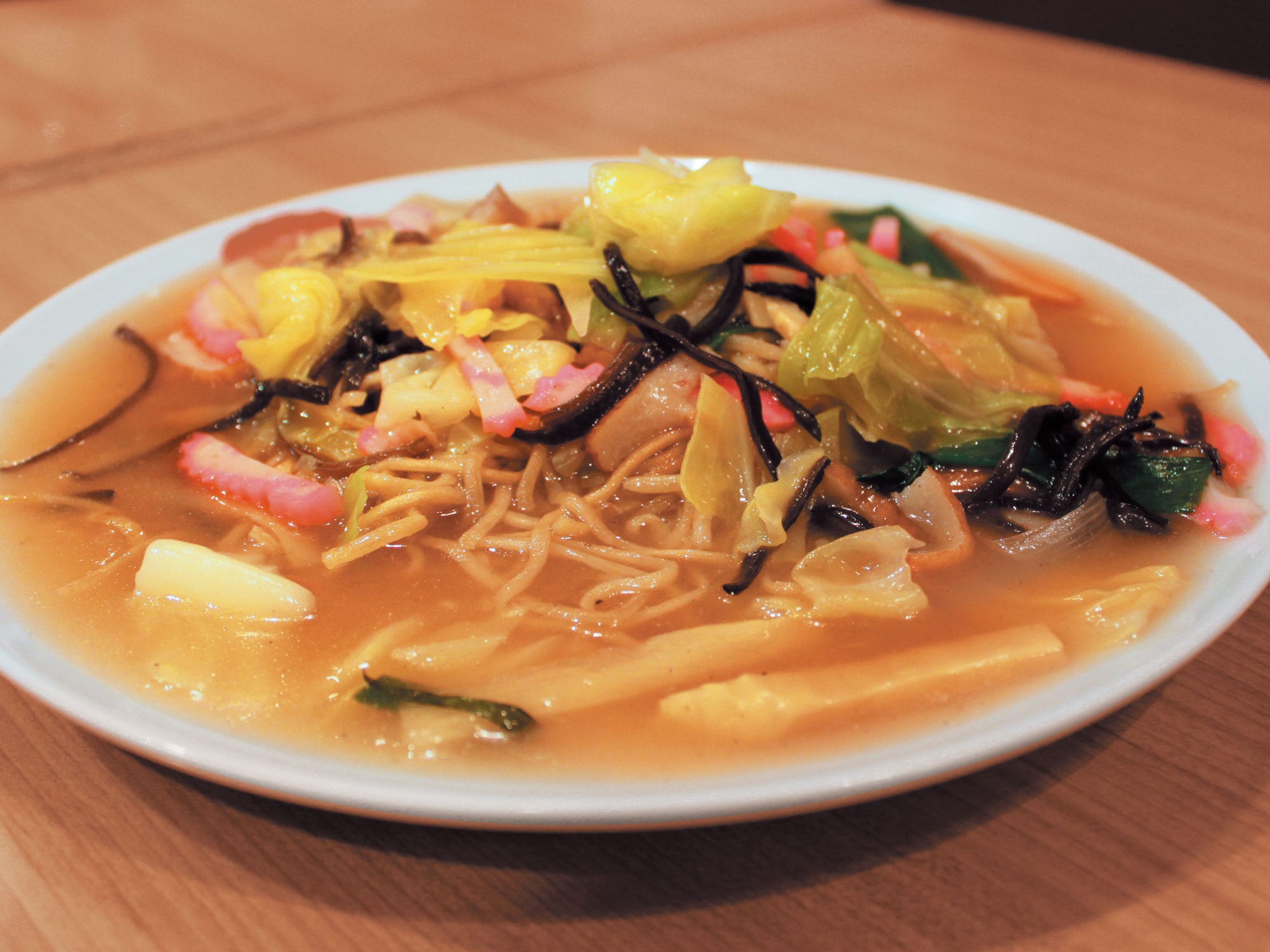 6-8-61 Yudaonsen, Yamaguchi-shi, Yamaguchi 753-0056
Bari Soba / Nanase
6-8-61 Yudaonsen, Yamaguchi-shi, Yamaguchi 753-0056
Tel: 083-924-4800
Shouchan Korokke
There is a noticeable absence of street food in Hagi City, but should you craving a small, deep-fried bite, do stop by this small shop. While primarily a butchery, owner Tanaka Yoshiharu takes pride in his Korokke (potato croquettes). The potato comes from Hokkaido, and he's particular about the quality of potato and bread crumbs he uses. We found the Korokke to be wonderfully light and crisp, and enjoyed the slight sweetness of the potato. It was impossible to stop at just one!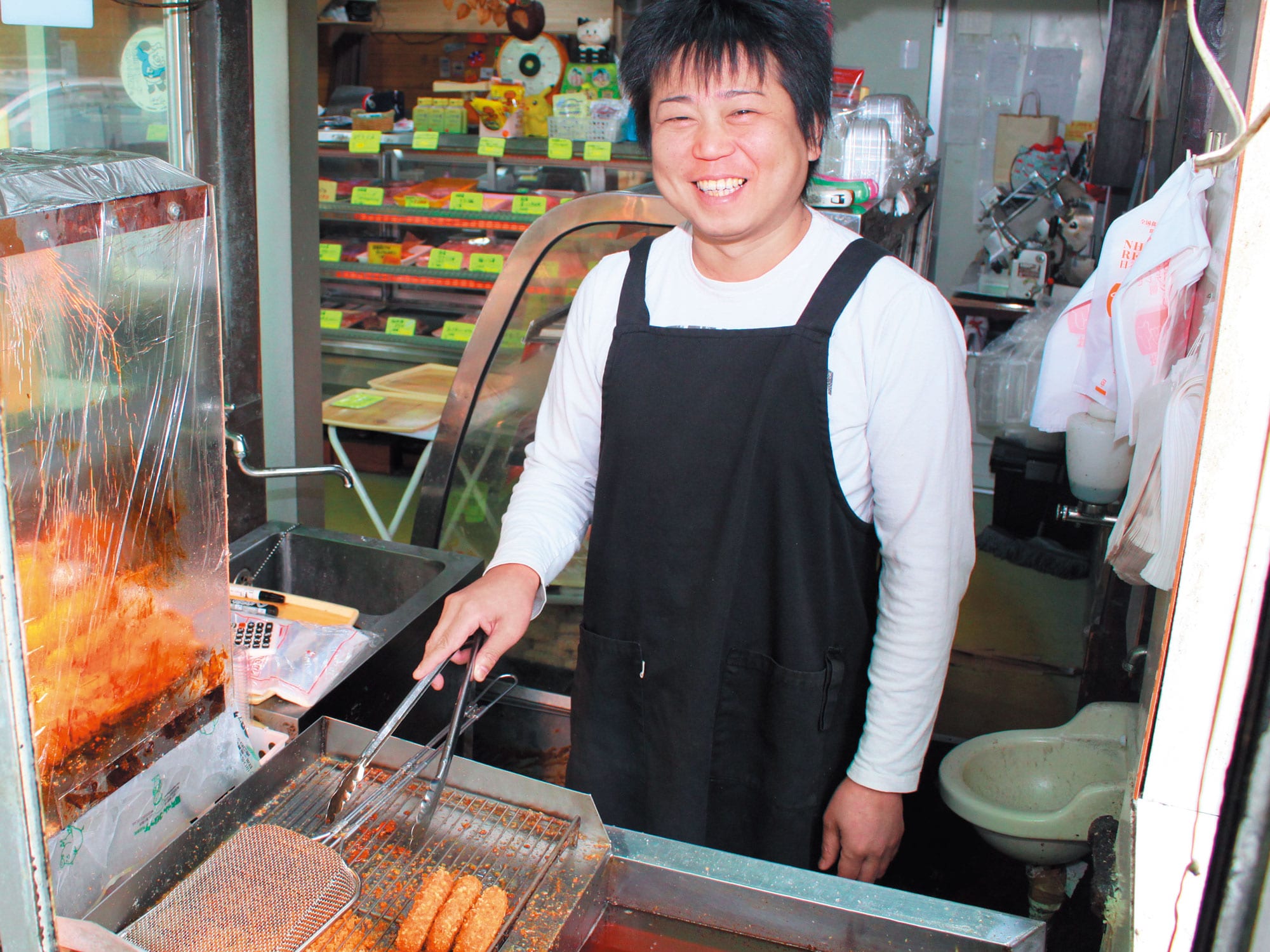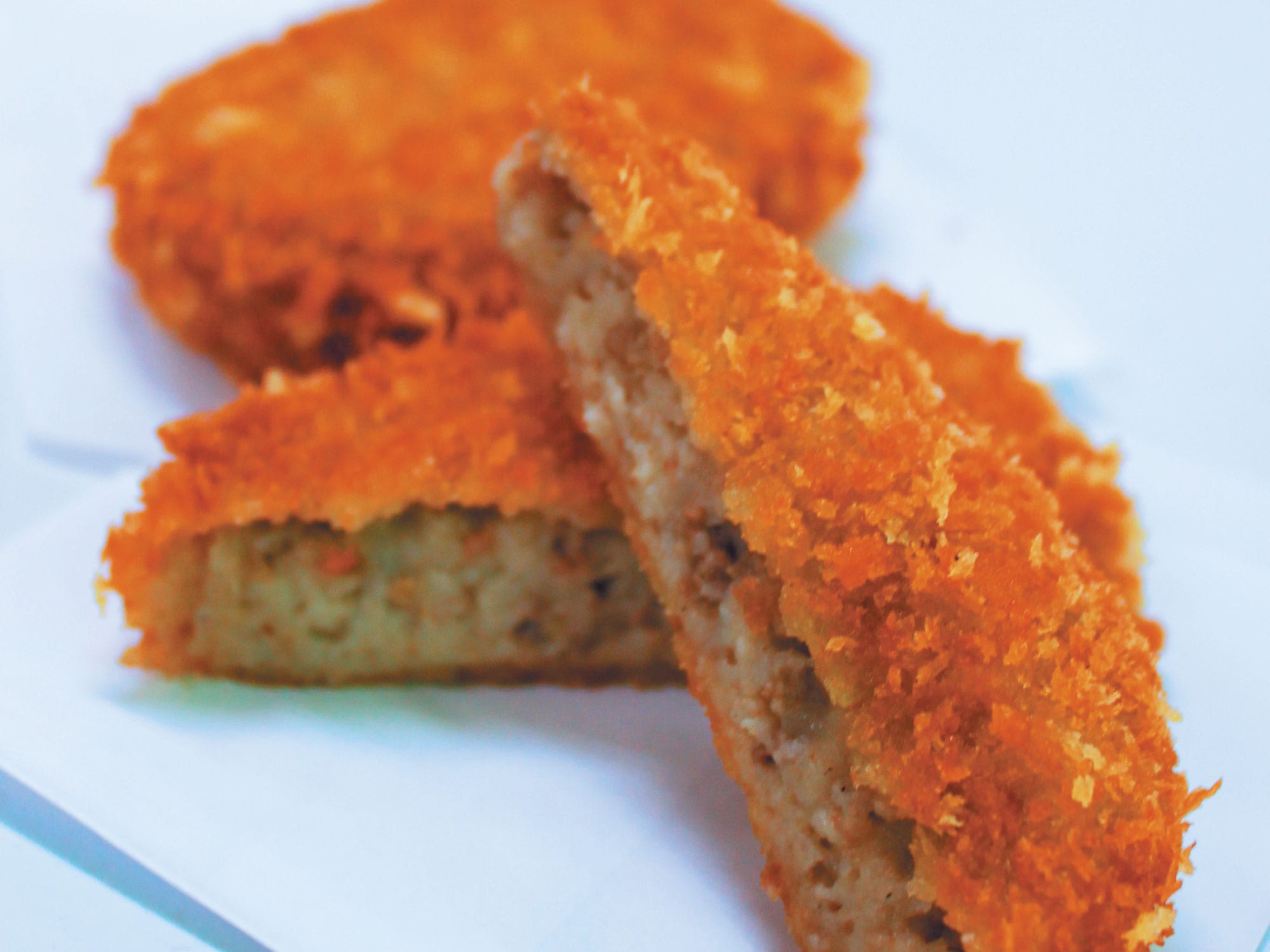 Shouchan croquette
106 Kamitatekoji, Yamaguch-shii, Yamaguchi 753-0035
Tel: 083-922-8044