KANSHA Hair Design
KANSHA is conveniently located on the 5th floor of Delfi, about a 5-minute walk from Orchard Station and right in front of the bus stop. The store's name "KANSHA" comes from the belief that "we treat our customers with gratitude.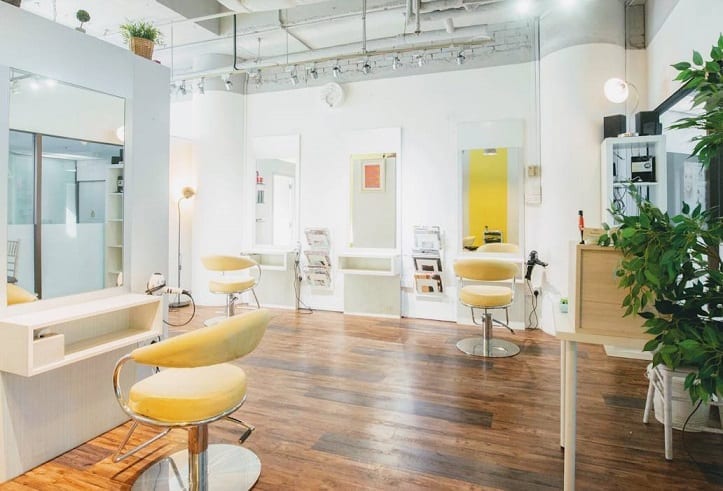 The store has a cozy and homey atmosphere. The salon is popular with many repeat customers who trust the staff's personality and skills, as they make their customers smile with their reliable techniques to attend to each individual's hair problems.
KANSHA now recommends four types of treatments. After careful counseling, they choose the best one for each individual's hair.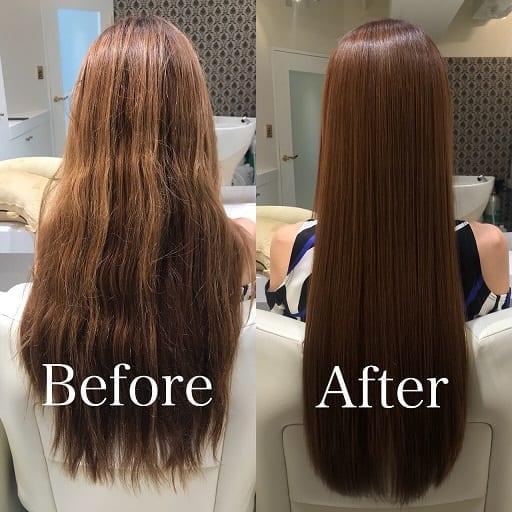 First of all, for those who want to focus on shine, Science Aqua ($200-250) is recommended. This is a popular hair quality improvement treatment that has been featured in various media in Japan. It is a new type of treatment that uses the power of alkaline ionized water to spread the cuticle and add nutrients to the hair. Since no chemicals are used, the treatment is so gentle to the skin that there is no problem even if it gets on your face. This special treatment is sure to be popular in the future, as the shine and smoothness of your hair increases with each treatment.
For those who want to focus on hair damage repair, TOKIO ($130-150) is recommended.
For those who want to get silky hair in a short time, try MILBON ($60).
The Scalp Treatment ($80) is recommended for those who are concerned about hair loss, thinning hair, or weakened roots. In addition, "KANSHA" has taken various measures to minimize the burden on the hair and scalp, such as adding treatment to the perm solution and using organic coloring agents.
For those who don't want to color their hair because it damages it, but still want to add a bit of color, they also offer hair manicures to protect the hair, so please consult with them if you have any hair problems.
Kansha Hair Design
Delfi Orchard Address: 402 Orchard Road, #05-25 Delfi Orchard. Singapore 238876
TEL:+65 6733 0331
Opening Hours:
Tue to Fri 10:00 – 20:00
Sat, Sun & PH 10:00 – 19:00
https://kanshahair.sg/
SPIQ HAIR BASE
SPIQ HAIR BASE is a street-level salon located near the Sultan Mosque in Bugis, and since its opening in July 2019, it has gained a wide following among local Singaporean, Japanese, and Westerners. The salon's name "SPIQ" comes from the initials of "Sense," "Pursue," "Interest," and "Quality. The salon is run with the belief that "each individual can achieve the most brilliant style through treatment backed by 'technology'.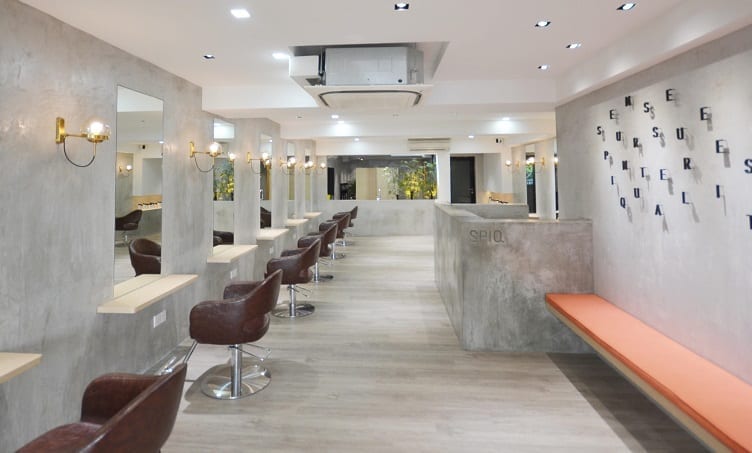 The store is bright and deep, with seats spaced comfortably apart so that customers can concentrate on their treatment. The interior has a stylish and relaxed atmosphere, a far cry from the trendy cafe-style decorations.
The manager, Ms. Ryo, worked at a salon in Tokyo before moving to Singapore in 2012. After working at a salon in Singapore for seven years, He launched SPIQ. His exquisite and innovative coloring done with delicate handiwork has gained his a reputation among local Singaporeans,
and he has done many treatments in Singapore.
In order to achieve the ideal shade of color, it is necessary to select the right agent and application technique according to the hair type. The more advanced the color, the more knowledge and skill is required, and at SPIQ, the stylists, including Ryo and Sio, have a wealth of skill, experience, and knowledge in coloring. Ryo is confident that "coloring is SPIQ's strength, and we are particular about the technical aspects".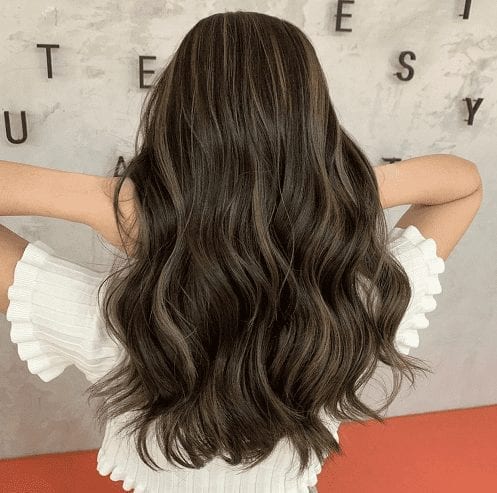 [Men's Only] J.U.G Japanese Barbershop
"I don't feel comfortable going to a hair salon with many women."
"I'm not sure if there's a good barber shop that I can go to with a solid technique and peace of mind…"
For those people, we highly recommend J.U.G., a Japanese barbershop for men located on River Valley Road near Mohammed Sultan. The interior of the bar is simple and cozy, with the same soothing wood color scheme as the men's only salon.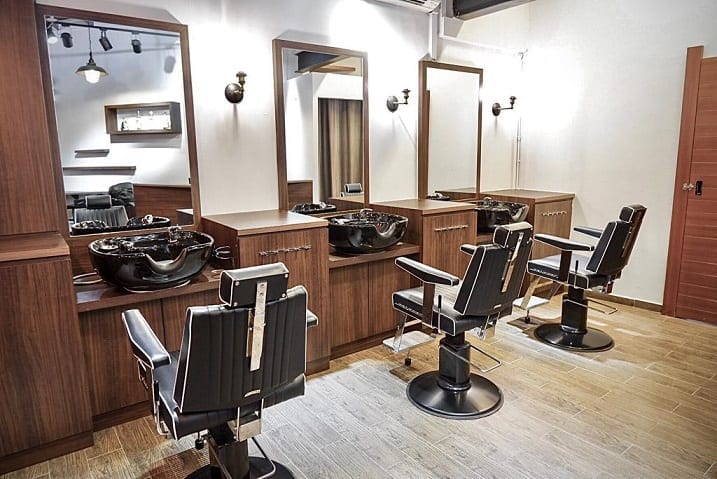 The barbers, who are Japanese nationally certified, will do your hair with specialized techniques for men. J.U.G. specializes in haircuts that cannot be done at beauty salons or barbershop chains, such as "skin fade," the latest trendy style. A barber's job is to "trim hair and shave the face" while a beautician's job is to "beautify the face with permanent waves, hair tie, and makeup. Shaving is a skill that only a barber can provide. The store is staffed by barbers who have trained under world champions and won prizes in numerous contests.
For those who are concerned about their gray hair, "gray hair blurring" is recommended rather than coloring. The gray hair is dyed gray to make the border between the gray hair and the newly growing gray hair less noticeable, resulting in a natural look. The "skin fade" hairstyle is also recommended to hide gray hair.
For those of you who find yourself bogged down in video conferencing multiple times a day, we recommend a head spa. The charcoal cleanser removes oil and odor from the pores, and the massage softens the scalp. The massage will soften your scalp and promote blood circulation, leaving you feeling refreshed and rejuvenated.
It is also a great point that the cut and shave menu can be completed in about an hour. We highly recommend this place as your favorite place to go.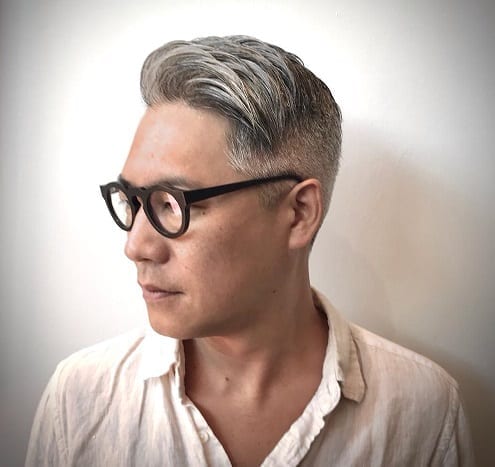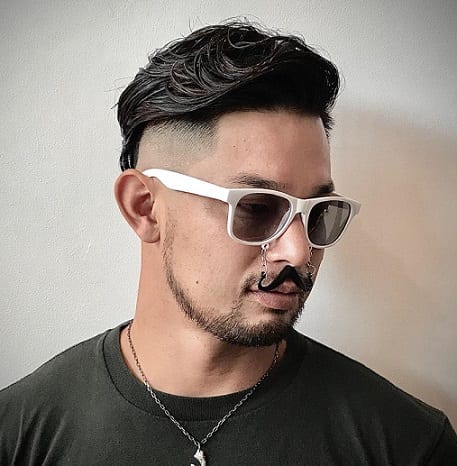 J.U.G Japanese Barbershop
220 River valley Rd 238278 Singapore
TEL:+65 9783 2656
Opening Hours:
Sun-Sat 11:00am -8pm
*Irregular Day Off now
*You can get EX-slot from 9pm ~(+$50)
https://www.jug-sg.com/