In Aichikogen-Okumikawa, you'll find your all-time food faves but with a twist—think pizza with local ayu fish, curry rice shaped like a dam, and deep-fried wild boar.
It's berry delicious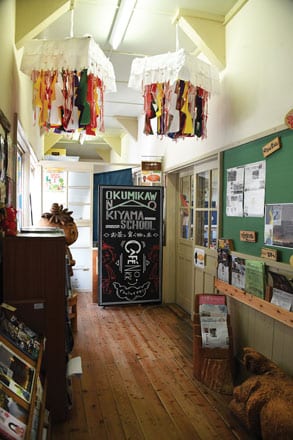 Tucked away in the former Tobu elementary school—now creative hub Nokiyama Gakko—is the cosy Noki Cafe. On the menu, blueberry specials, such as milkshakes and pancakes, are made with fruit from a blueberry field managed by the owners. Try the popover, a pillowy puff stuffed with blueberries and cream. Wash it down with a latte that comes with coffee art depicting the café's mascot Nikki. The café is linked to a school library, which has retained its original retro décor, right down to its old books and neatly stacked library loan cards.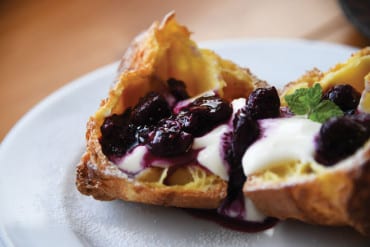 Nokki Café
Nokiyama Gakko, 13-7 Shimoda aza Nokiyama, Tōei-chō, Kitashitara-gun, Aichi 440-0206
Tel:0536-76-1722
Dam good curry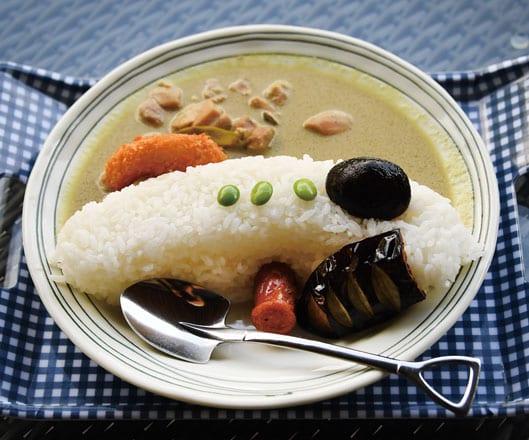 There's Japanese curry rice, and there's damukare, or dam curry. This is inspired by the structure of dams which, in Japan, have fans who travel around the country to collect dam picture cards. At Toyone Green Port Miyajima Road Station near the Shintoyone dam, the damukare is made with Thai green curry (to mimic the neighbouring green lake). A generous amount of rice is moulded to form the "dam", doing an amazing job at stopping the curry from flowing through. Also on the plate: a crispy potato croquette, an intricately sliced eggplant that acts as the dam's "stairs", and a whimsical shovel-shaped spoon. Besides dam curry, order the meaty fish balls made from sturgeon, yes, the fish that gives us luxurious caviar.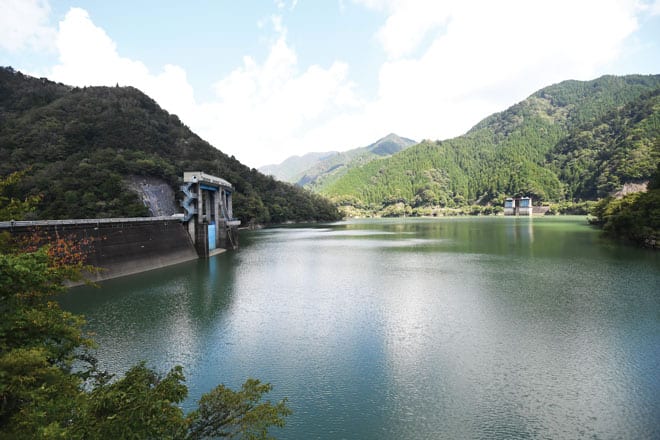 Green Port Miyajima
29-3 Sakauba aza Miyanoshima, Toyone-mura, Kitashitara-gun, Aichi 449-0405
Tel: 0536-87-2009
Soba so yummy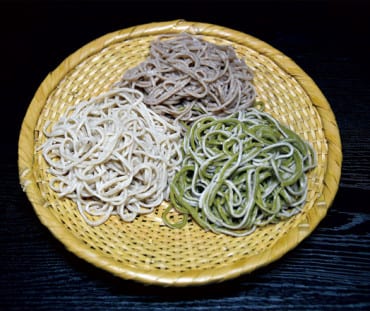 If the thought of slurping on steaming hot, handmade soba makes you happy, imagine doing so 700 metres above sea level with the scenic Japanese Southern Alps mountain range as the backdrop. This is what you get to do at Cha Zen Ichi, run by Takeyuki Obayashi who learnt to make soba in Tokyo and whose family owns the next-door Omoteyaen tea shop. He uses natural spring water to make the noodles and serves a special variety of two-coloured soba. Don't leave without trying the green tea and black tea shaved ice. These desserts are powdery like fresh snow—Takeyuki's secret lies in keeping the ice at minus 2 deg C—and topped with sencha powder, jelly, whipped cream and azuki red beans. A lesser-known dessert is the soba gaki zenzai, a sweet milky broth made with soba powder and eaten with red beans.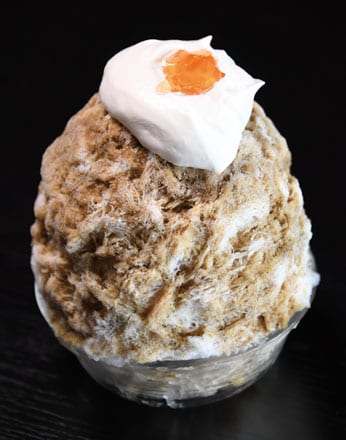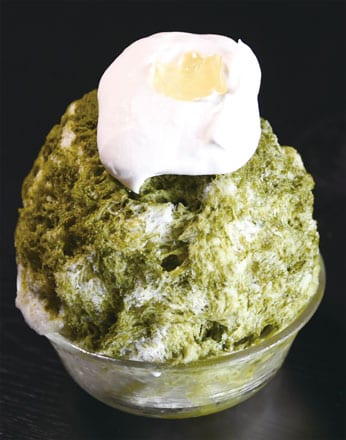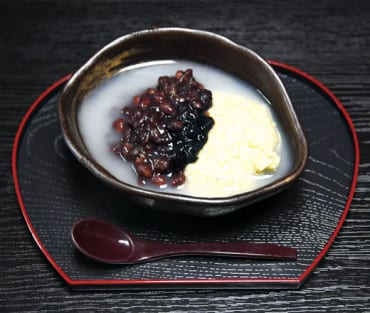 Cha Zen Ichi
118-10, Misono aza Sakaba, Tōei-chō, Kitashitara-gun, Aichi 449-0201
Tel: 0536-76-0621
Tex-Mex in the Japanese mountains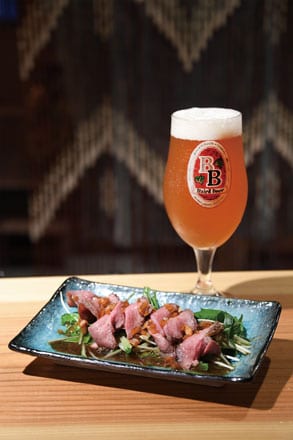 At a 90-year-old farmhouse at the foot of Mt Goten in Toei town, the last thing you'd expect to eat are nachos and Tex-Mex chilli. But these are what Nagoya native Kazuaki Kawahara and his Minnesota-born wife Tana serve at Tsukienko, an American diner-style restaurant. The rock 'n' roll lovers (Tana plays in a band) met at a music festival, which explains the musical instruments in the "hobby room" and event posters on the walls. The menu has deer salad, Japanese craft beers like Baird Beer, spiced hot cocoa and the signature spicy chicken wings. Hint: Kazuaki's family runs a chain of fried chicken shops so you know you're in good hands here.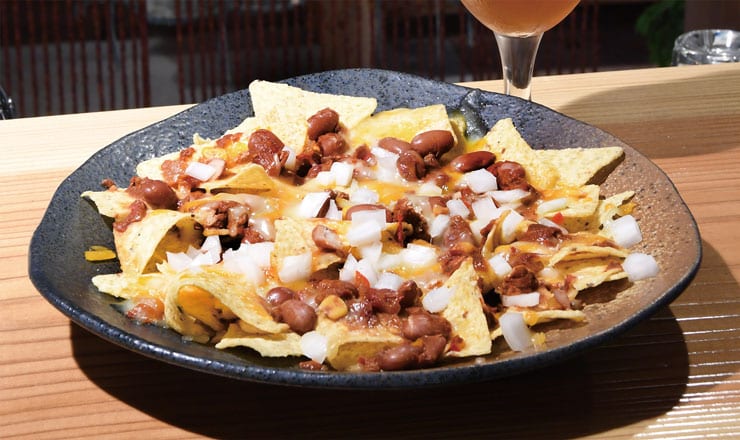 Tsukienko
11-4 Tsuki aza Fukawada, Tōei-chō, Kitashitara-gun, Aichi 449-0212
Tel: 053-676-0303
From forest to table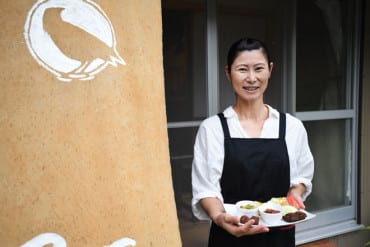 You've heard of the "from farm to table" culinary movement. Now, try "from forest to table" at Mui café. Junko Shimizu first came to the Asuke region to learn farming but after finding out from the local farmers that wildlife was destroying their crops (and their livelihood), the soft-spoken former nurse became a professional hunter instead. She hunts mainly deer but can get you black crows or raccoons if you prefer. Then she cooks and serves the game in her woodlands-themed café. Signature dishes include the loco moco set with a wild boar patty, the deer hash, and the very addictive, skillfully marinated deep-fried wild boar that is crispy on the outside, tender on the inside—even better than regular pork!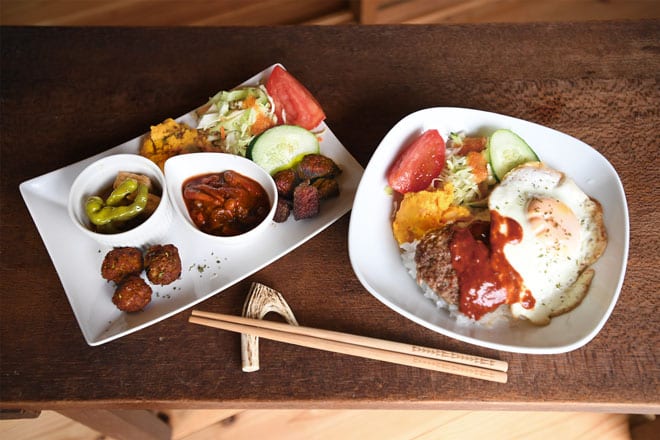 Yamazato Café Mui
26 Ubadaira Kitakoda-chō,
Toyota-City, Aichi 444-2502
Tel: 090-5037-5199
Pizza topped with fish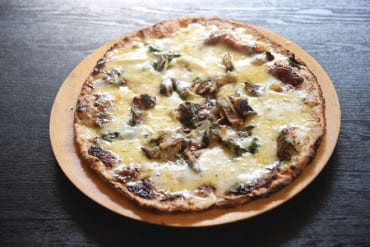 Hawaiian, Margherita, four cheese… just when you thought that you've tried every type of pizza out there, there's the unusual ayu fish pizza with hatcho miso paste at Yuzunoki. Ayu fish, also known as sweetfish or "aroma fish", is commonly caught and eaten in Aichi Prefecture. It is usually grilled in and eaten with nothing else but its natural briny juices. At Yuzunoki, the ayu fish pizza is baked in a special infrared-ray stone oven. The end product? A light, thin crust topped with moist fish that doesn't dry out. Yuzunoki also offers minced chicken pizza and a lunch set with a steamed beancurd puff filled with chicken and egg.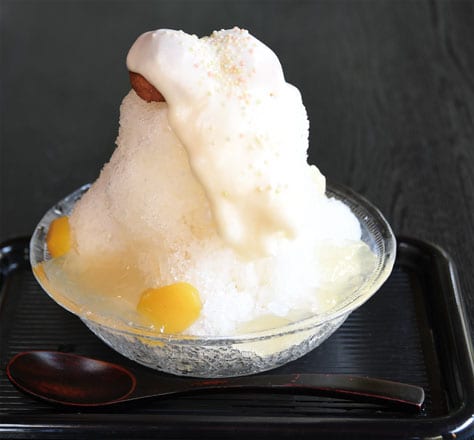 Cool down with yuzu shaved ice—the family that runs the café also owns a neighbouring yuzu farm—made with natural mineral water and packed with yuzu jelly, pudding, candied chestnuts and a hidden chunk of pound cake that you have to unearth from all that ice.
Yuzunoki/Nukata Taiken-mura
38 Teiguchi, Ishihara-chō, Okazaki City, Aichi 444-3601
Tel:0564-83-2069
Traditional ryokan meets hipster bar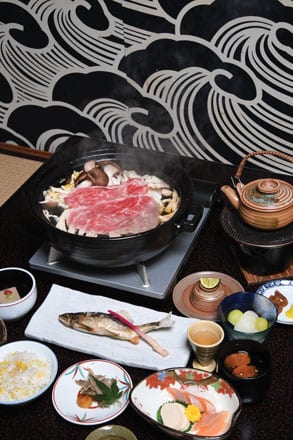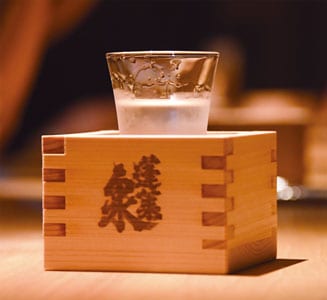 Feast on the best of both the old and modern worlds at Hazu Bekkan and the Hoo! Hoo! bar two doors down. Helmed by UK-educated Naoyoshi Kato, both venues form a contrasting snapshot of what Aichikogen-Okumikawa is increasingly about. At Hazu Bekkan, the traditional multi-course kaiseki dinner includes painstakingly prepped dishes like dobin-mushi, matsutake mushroom teapot soup, riverfish sashimi, mochi yuba, shabu shabu with chopstick-tender Hourai beef and four types of mushrooms, as well as salt-grilled ayu fish. An Instagram-friendly touch: rice littered with delicate chrysanthemum petals. Then, pop over to the very Wallpaper-worthy, minimalist Hoo! Hoo! for the house specials: ume soda or umeshu made with Jack Daniel whiskey.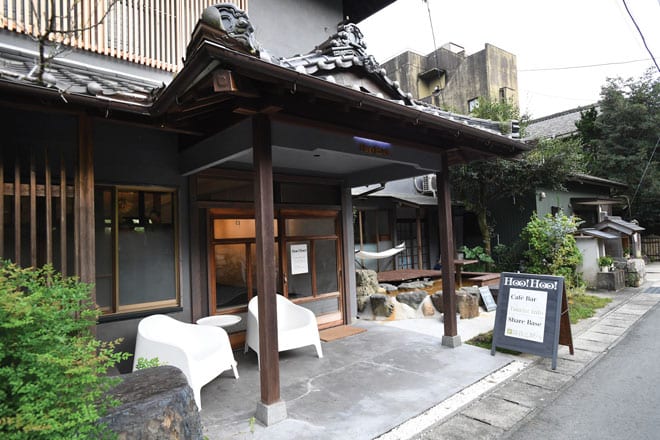 Hazu Bekkan & Hoo Hoo!
11-4 Toyooka aza Takiue, Shinshiro City, Aichi 441-1605
Tel: 0536-32-1211
Japanese beef, Alpine ambience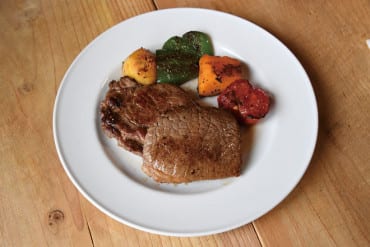 If you like your steak with a view, Banjar Komagahara is situated 900 metres above sea level. The Swiss alpine chalet-inspired restaurant serves Dando beef from its cattle farm down the road. While the restaurant opened only in 2013, owner Takeuchi Michio's farm has been in business for more than 40 years. He tells us that the scenic mountainside environment lets his bovine farmstock "have a very peaceful mind"; plus, they feed on fresh underground spring water. This gives you sweet, juicy beef, without a gamey after-taste, even when the steak has cooled down. The menu only has about five items, with a choice of cuts like sirloin and rump that are eaten with seaweed salt and rock salt from Mongolia and the Himalayas. If the weather allows, have a BBQ at the al fresco tables.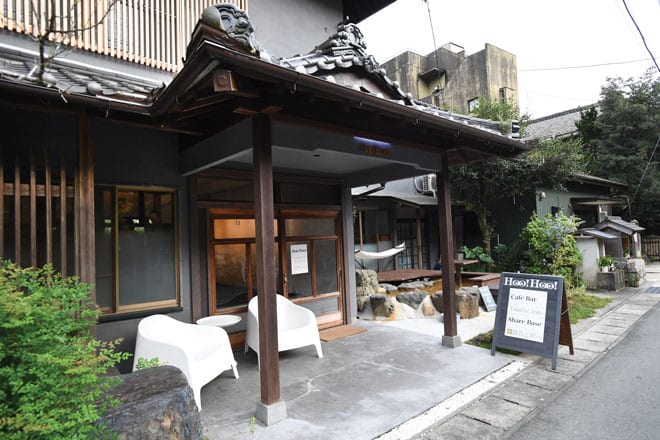 Banjar Komagahara
99-1 Nishinagura aza Komagahara, Shitara-chō, Kitashitara-gun, Aichi 441-2431
Tel: 0536-65-0437