Immerse yourself in the Nagasaki way of life with a visit down memory lane and a homestay stint with a local family
Visit Dejima
A man-made island contructed in 1634 to keep the Portuguese away from the local population, today Dejima takes its visitors back in time with authentic replicas of its former structures.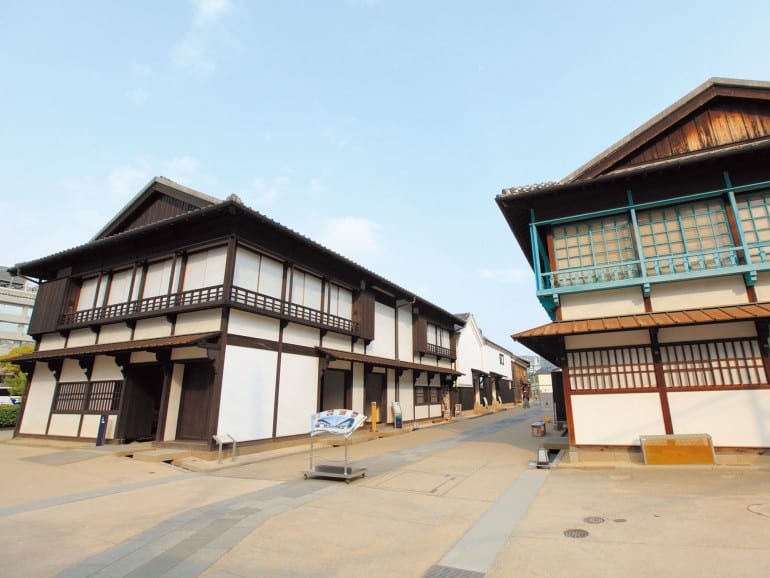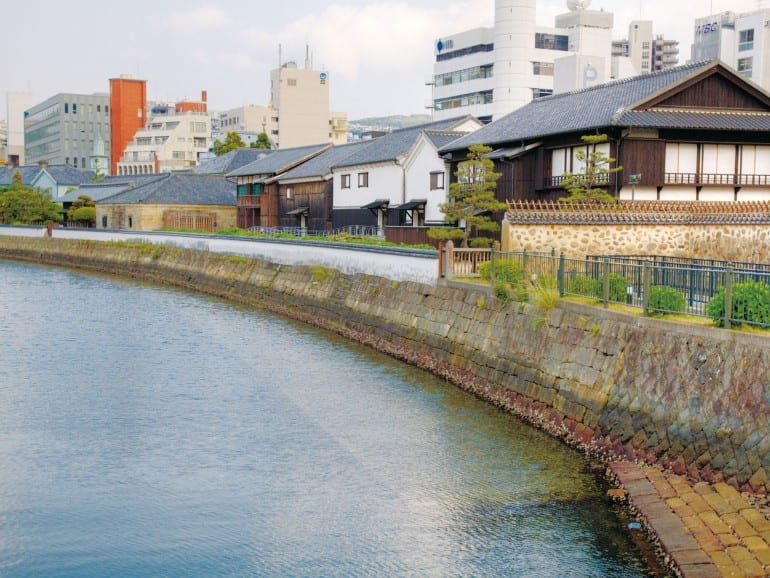 A fan-shape artificial island that serves as a trading outpost for the Portuguese, and later for the Dutch. Dejima's historical significance is one that must be preserved so visitors and locals can appreciate the economic and cultural impact Nagasaki's role as the sole contact point with foreigners has on Japan.
A walk amongst the carefully replicated buildings will have you feeling like you have travelled back in time – an experience made even more authentic with the appearance of a samurai roaming
the streets.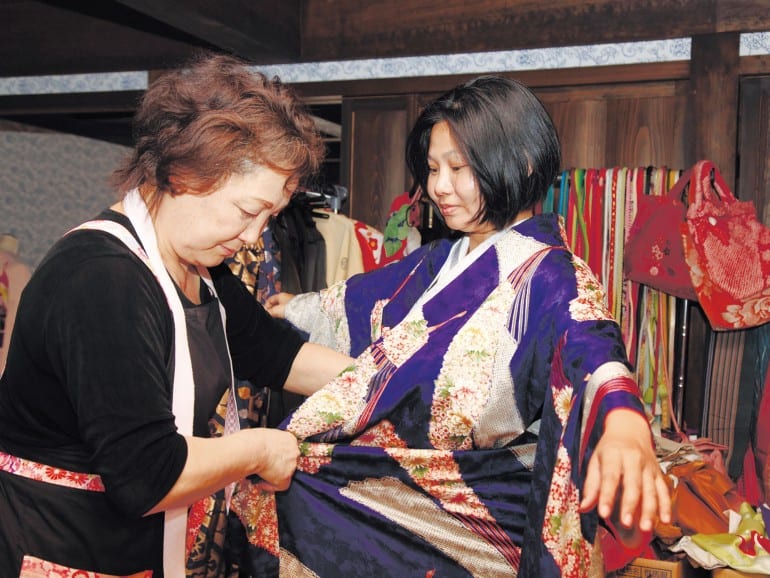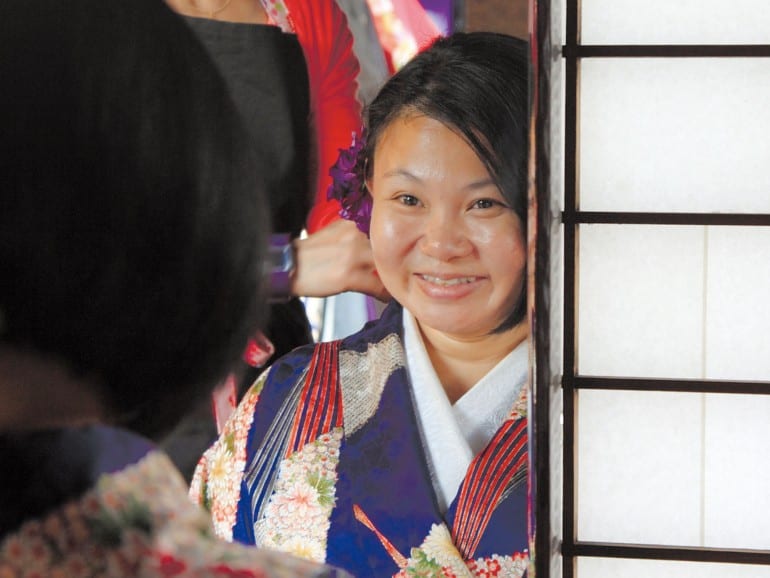 You can also take your experience at Dejima to the next level by signing up for a package of dress-up at the kimono station. You'll be dressed by a traditionally trained kimono dresser whose assistant will then do up your hair and accessorise you so you'll look the part of a Japanese lady 100 percent. The kimonos used are the real deal too, made from silk and embroidered with much care and attention to details. It makes for a great photo opportunity too!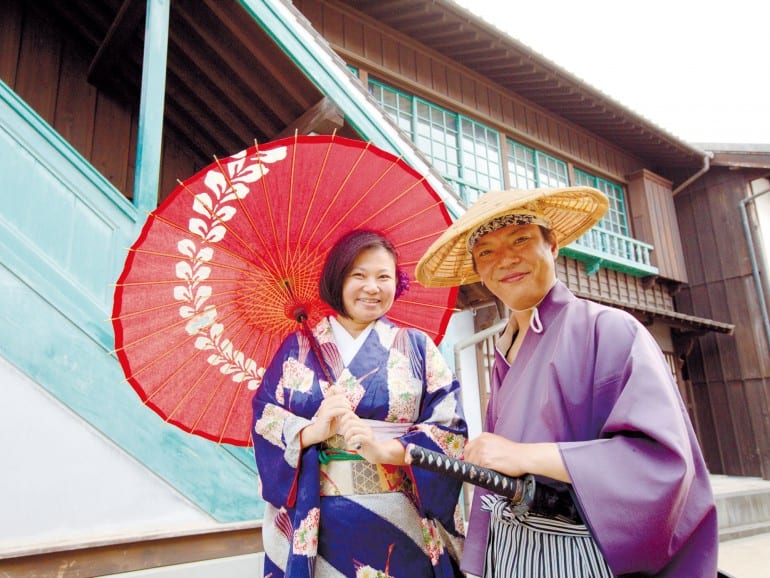 Kimono experience at Dejima – Nagasaki Haikarasan
9-48 Aburagimachi, Nagasaki-city, Nagasaki 852-8035
Tel: 090-9473-9182
9-48 Aburagimachi, Nagasaki-city, Nagasaki 852-8035