Surrounded by the Sea of Japan and enveloped in lush green foliage, Sado Island is a treasure trove of all-year-round culinary delights. Here, we take a look at some of
the finest local produce.
Igoneri (Seaweed)

 



A common dish in Sado since the early days, the jelly-like igoneri is made from just two ingredients: water and igogusa, a type of parasitic seaweed. The traditional method of making igoneri involves manually stirring the boiled igogusa to remove impurities – a process still employed by Hayasukeya, a family-run ignoeri maker. Low in calories and high in dietary fibre, igoneri is cut into noodle-like strips and usually served with vinegar.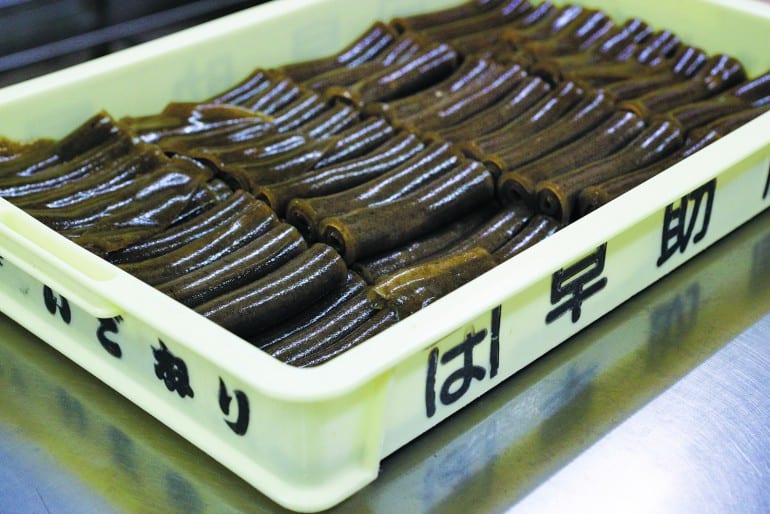 Igoneri
– Super markets & shops in
Sado City
Sake
While the number of sake breweries in Sado has seen a drastic drop from 200 during the Edo period to seven today, the island is still  acclaimed for producing dry, clean sake due to the abundance of rice fields and mountain-filtered freshwater. In fact, several varieties of Sado's sake have been selected as the house sake by airlines and restaurants globally. One prominent Sado sake brewery is Obata Shuzo; Manotsuru, the 120-year-old brewery's brand of sake, has received numerous accolades. Another worthy mention is Kaifu Hakko, a humble  brewery specialising in producing doburoku – unfiltered sake that results in its cloudy appearance. The brewery also produces non-alcoholic sake known as amazake, in both beverage and yoghurt forms.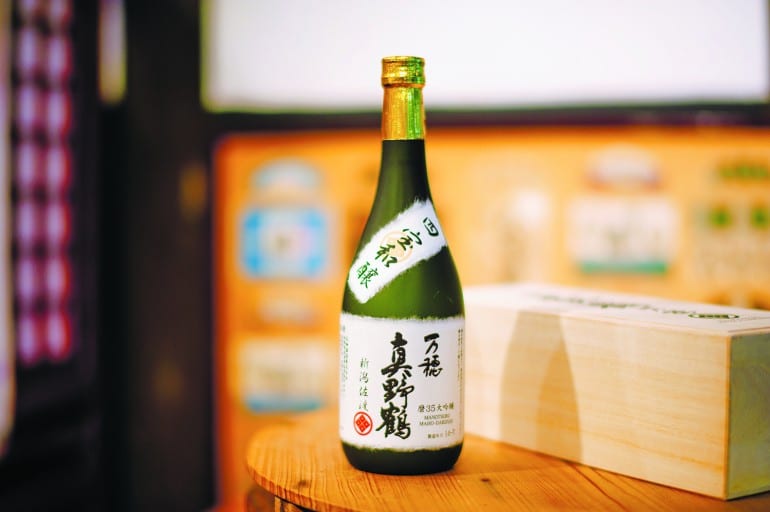 Sake – Obata Shuzo
449 Manosinmachi, Sado-city, Niigata 952-0318
Tel: 0259-55-3171
Seafood
Thanks to the combination of warm and cold currents off the shores of Sado, the seas are abundantly stocked with various kinds of fish and shellfish such as yellowtail, mackerel, tuna, squid and abalone. Every day,  tireless fishermen haul in their early-morning's catch to Sado's only fish market, as eager wholesale fish traders await to bid for the finest. Another popular local seafood delicacy is oyster. Farmed in Mano Bay and Kamo Lake, there are two types of oysters in Sado: iwa gaki (natural rock oysters) in summer, and cultivated oysters in winter.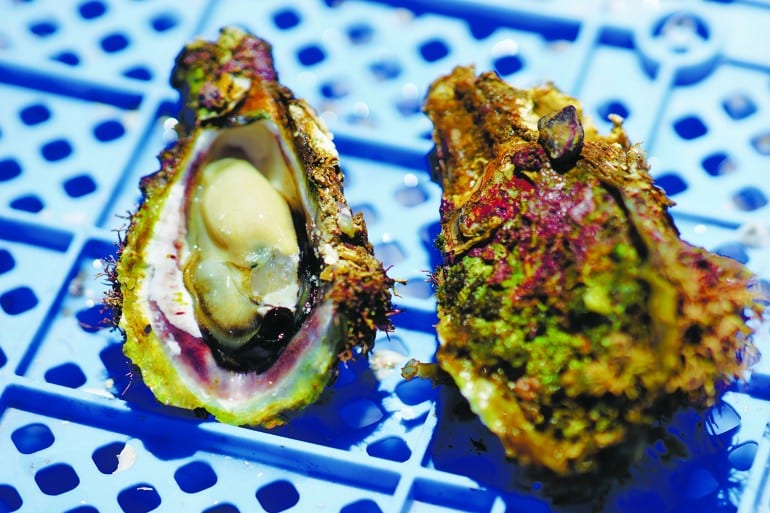 Sado Seafood Market
1-1 Kasuga, Sado-city, Niigata 952-0006
Tel: 0259-27-3244