Hokkaido might be the home of seafood, dairy products and miso ramen. But Japan's northernmost prefecture is also famed for its curry dishes, namely soup curry and white curry. These regional varieties are just as popular, if not more, than quintessential curry rice (kare raisu).
Soup curry (supu kare) is thinner and broth-like, served with coarsely-cut vegetables and a chicken leg. Invented by a Sapporo café in the 1970s, it was inspired by Chinese medicinal soups and curries from Indonesia, Thailand, Sri Lanka and India. By the 2000s, the Hokkaido capital had become ground zero for soup curry in Japan. Soup curry is a showcase of regional vegetables while also offering diners a tasty kick, with different spices like curry powder, turmeric and garam masala.
White curry is a newer creation that rode in on Japan's white food trend in the 1990s and 2000s, which saw a boom in white-coloured food from burgers to tea. It was created by a chef at the Sapporo Prince Hotel, after he became inspired by the snowy cityscape around him. White curry is more similar to curry rice. Chefs use roux thickener along with milk, spices such as pepper, but with zero turmeric. It looks like a creamy stew but tastes like a sweeter, milder yet spicy curry. Like soup curry, vegetables are cut into chunks and flash fried, so their bright colours are set nicely against the dish's whiteness.
Either way, Hokkaido's curries are comfort foods not just in winter but throughout the year. Three Hokkaido curry experts in Singapore share their stories of the dish.
Tengawa Hokkaido White Curry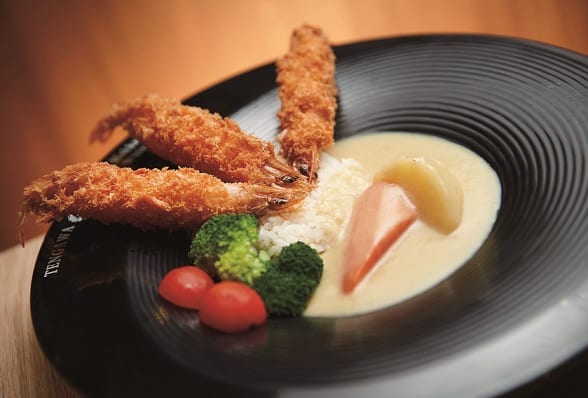 Bubbly and chatty, Kunming-born Zhong Wan Shan might not be your conventional Japanese restaurant manager in Singapore. But her experience running a restaurant in Kyoto for 10 years shines through as she greets curious customers with warmth. Opened three years ago, Tengawa Hokkaido White Curry was started by her Singaporean husband, who works in the food export business. The couple also own a sushi restaurant in Paya Lebar and an izakaya in Kunming.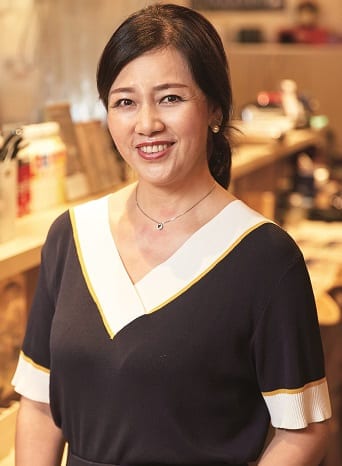 Zhong, who is fully conversant in Japanese, says: "People are still very curious about this dish, even Japanese people who've never seen it before and now have grown to like it. They think it looks like stew but once they try it, it tastes like curry. It's unusual and nice."
The first white curry restaurant in Singapore, Tengawa banks on a white food trend that originated in Sapporo and is now popular throughout Japan. Its white curry is similar to conventional Japanese curry but uses milk and lots of pepper. In fact, Zhong hints that a future menu item is on the cards: a twist on another Sapporo speciality, soup curry, although it is not ready at the moment.
What inspired the opening of your restaurant serving white curry?
"My husband tried white curry in Hokkaido a few years ago. The weather was cold but after eating the dish, he felt warm and comfortable. He knew Singapore did not have this dish so he thought he could bring it here. Because he worked in Japan, he knew many Japanese friends. He was introduced to a Hokkaido chef with over 30 years of experience, who helped him create the recipe for our white curry."
How have you adapted the recipes to suit Singaporeans' taste buds?
"White curry in Japan tends to be mild, thick and milky, maybe too rich. We thought we could make it more enjoyable for Singaporeans. So we experimented in the kitchen for three months until we found the right recipe with the chef from Hokkaido and two other Japanese chefs in Singapore. We created a stronger curry taste that's less milky. I also created our white curry ramen, which is unique and quite popular with customers."
Why do Singaporeans like the taste of white curry?
"In the beginning, not many people accepted the taste, so we refined the recipe even further. Now, our customers really enjoy it, even though white curry in Singapore is still very new. I think it's left a deep impression. It's also served warm, not hot, and isn't so spicy, which is good for families. Children and the elderly alike can enjoy it."
What's special about your restaurant?
"We use Hokkaido milk, imported squid, octopus and oysters from Japan. We also cook every dish when it is ordered, so customers get their food freshly cooked. You might need to wait a little if we are crowded, especially at lunchtime, but the wait is worth it."
"We use fresh, high-quality ingredients and serve our white curry warm, not hot, for customers to enjoy the taste better."
Tengawa Hokkaido White Curry is at #02-16 Millenia Walk.
Tel: 6265-1314