People often ask me where I got the idea to set up a standing sushi bar. Why a sushi bar, when I am American-Chinese? Why a standing sushi bar? In the first place, why gastronomy, when my background was firmly tech-based?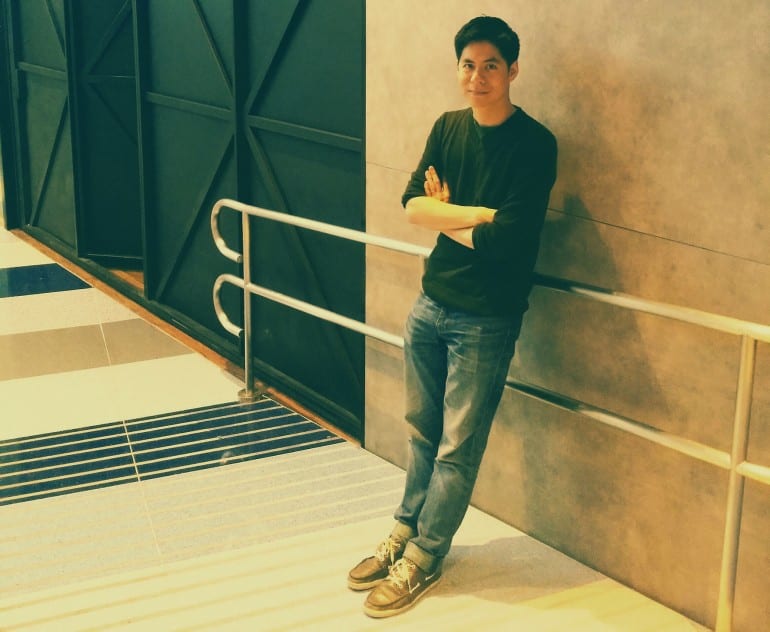 Firstly, I grew up in Orlando, Florida, where you either love or hate Disneyworld. I not only loved Disneyworld, but also the tourism and hospitality industry. In fact, my first job was waiting tables at a café!
Even though I went on to specialise in the tech industry by working at Microsoft for more than a decade after graduating with a Master's degree in Information Systems Development, I never really gave up on my dream to open my own restaurant.
The decision to start up Standing Sushi Bar – and later, Tanuki Raw, which is a Japanese cocktail and sushi bar – came from a combination of timing, market need and my love for Japanese food (I've been eating sushi since I was five and have fond memories of eating it with my mom). I thought it could fill a niche in Singapore's Japanese restaurant scene, and since Microsoft was undergoing some turbulence during the financial crisis, I decided to take the plunge and open the restaurant in 2009, although it was only in 2012 that I left Microsoft.
I try to make my establishments stand out from the crowd. For instance, Shinkansen, a Tanuki Raw outlet, is not your regular salad bar. Mixed greens are one of the bases you can choose, but you could also go with sushi rice, brown rice, or soba noodles as the base and then pick from over 35 toppings that are a mix of healthy ingredients like kani (crab meat), tamago (egg), and sashimi (raw fish). Our dressings include Japanese selection such as miso, which I think helps us stand out from other salad bars. With that many toppings and bases to choose from, the customer gets to create their own authentic dish.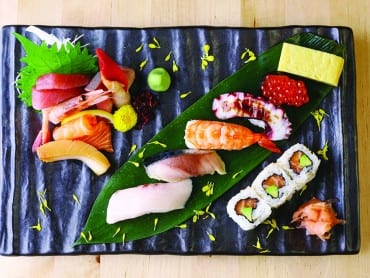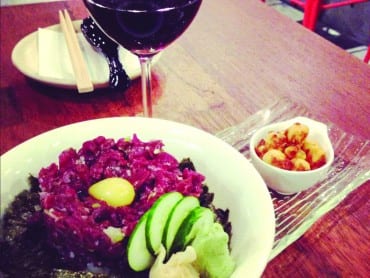 Simplicity is another thing I go for, apart from authenticity. When it comes to fine-dining, there are so many things to worry about. I like my meals to be straightforward and fuss-free, so I thought, why not go for something casual? I went to Tokyo for a week and ate at a few different restaurants, ranging from casual to fancy. My favourite experience from that trip was at a standing sushi bar. I loved seeing everyone standing together, as well as their interaction with the chefs, that made eating a communal experience. I thought it was an idea that could translate well to Raffles Place, where office workers who sit throughout the day could stand and eat.
Embarking on this entrepreneurial journey was not an entirely smooth process. I had to do lots of homework. But this job is a labour of love, and while I do miss my old life in the tech industry, I'm excited to add to the gastronomical landscape in Singapore. There have been a lot more interesting niche restaurants and bars sprouting up in Singapore in the past two years, and I'm hoping to contribute to that diversity by opening a bar focused on American craft spirits.
The Quick 'n' Easy Of Howard Lo's F&B Business

Standing Sushi Bar
Started in … August 2009
Located at:
8 Queen Street #01-03, Singapore Art Museum
8A Marina Boulevard #B2-51, Marina Bay Link Mall
What is it?
Standing Sushi Bar is a casual sushi bar that prides itself on handmade sushi and fresh sashimi every day.
Tanuki Raw
Started in … December 2012
Located at:
#02-03 Orchard Central,181 Orchard Road,Orchard Central
What is it?
Tanuki Raw is a raw and cocktail bar focused on raw oysters and sashimi. It features Singapore's best happy hour with $10 martinis and $2 fresh raw oysters.
Shinkansen
Started in … December 2013
Located at:
#B1-08 Ocean Financial Centre, 10 Collyer Quay
What is it?
Named after the Japanese bullet train, Shinkansen is a salad bar where healthy rice, noodle and salad bowls can be customised with more than 35 different types of toppings.
TEXT JOYCE CHUA