Apr 15, 2020
When spring comes around, it is time for one of Japan's busiest periods of the year.
Think of springtime in Japan and cherry blossoms come to mind. The sakura flower after all is the country's national bloom. But after sakura season peaks from late March to early April, that's when one of the most important periods in the calendar begins — Golden Week.
When is Golden Week?
In Japan, Golden Week is held in the middle of spring, usually in late April and early May. It is actually a string of four national holidays: Showa Day on 29 April, Constitution Memorial Day on 3 May, Greenery Day on 4 May and Kodomo no Hi (Children's Day) on 5 May. This year, Golden Week is from 2 to 6 May.
Kodomo no Hi
If you're travelling then, you'll get to experience many local festivals as well as customs associated with these holidays. Once a Boys' Day (Tango no Sekku) tradition, Kodomo no Hi now celebrates the happiness of girls and boys alike. Traditional sights include koinobori (carp-shaped windsocks) as well as kashiwa mochi (rice cakes filled with red bean paste and wrapped in oak leaves).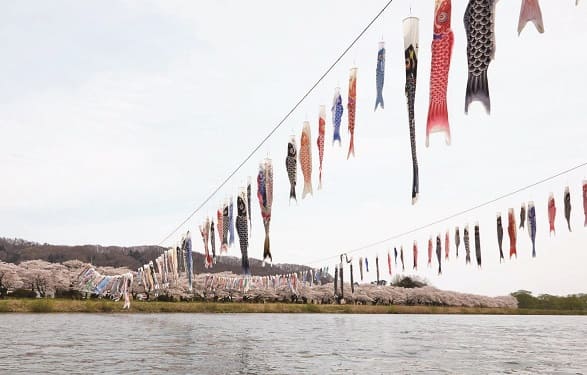 Time to travell
Many employees take some time off during this period, often travelling within the country or abroad. This makes Golden Week the ultimate peak travel period in Japan. City folk tend to escape urban areas for the countryside, so transportation and accommodation will be in high demand (and often more expensive). Many companies also shut for the holidays, so this is the time when normally bustling cities become less crowded. Locals tend to use this opportunity to visit popular attractions.
Although it might sound tough to plan for, vacationing in Japan during this period can also work to your favour if you would like to see what the fuss is about. Savvy tourists will visit the major cities early on during Golden Week, when locals leave, then travel outside the cities on 5 and 6 May, when Japanese people return.
You might want to book your holiday reservations at least three to six months in advance, especially reserved seating on commuter trains and the shinkansen (bullet trains). The roads are also notoriously packed during this period, so a good tip is to station yourself at one hotel and explore the area around it that's within walking distance.
Recommended cycling trails in Japan
As the days become less frigid and warmer, springtime in Japan is an absolutely beautiful season to visit. This is when the days become longer and the conditions are perfect for outdoor activities. Clear, blue skies with cool breezes are the norm, making spring days until the end of May, when the rainy season begins, a wonderful period to hike or ride a bicycle.
Among the best places to hike during springtime is Mount Yoshino in Nara, in the Kansai region. It is said to offer exceptional views of more than 30,000 sakura trees — making it Japan's most famous hiking spot when they blossom. Often just as beautiful outside of sakura season, this route is noteworthy for being a World Heritage Site that is studded with numerous temples and shrines amid lush forests.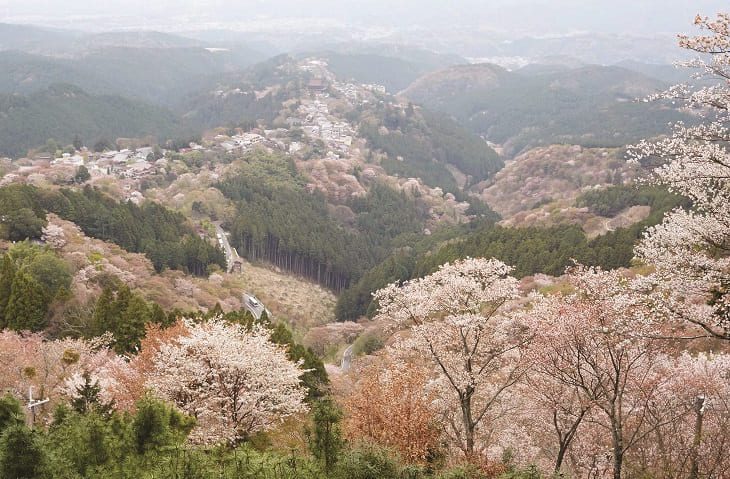 Another trail to consider is Oirase Gorge, an almost fantastical 14km mountain stream in Aomori in the Tohoku region. There are several magnificent waterfalls along the way and the emerald woods during spring are unbeatable, inspiring artists for centuries. The area also offers cycling trails, from April to November.
Further down south, the Shimanami Kaido, a 70km route connecting Hiroshima and Ehime prefectures is perhaps the most scenic of Japan's bike courses. It is a dedicated network of roads and bridges that crosses six smaller islands along the way. You'll get breathtaking views of the Seto Inland Sea National Park and the famous Tatara Bridge. It's also easy to rent a bike — just pop into any one of the many rental points along the way.
It's time to go outside!