Dr Leslie Tay, the man behind one of Singapore's most prominent food blogs ieatishootipost, tells us where we should go for Singapore's best sushi.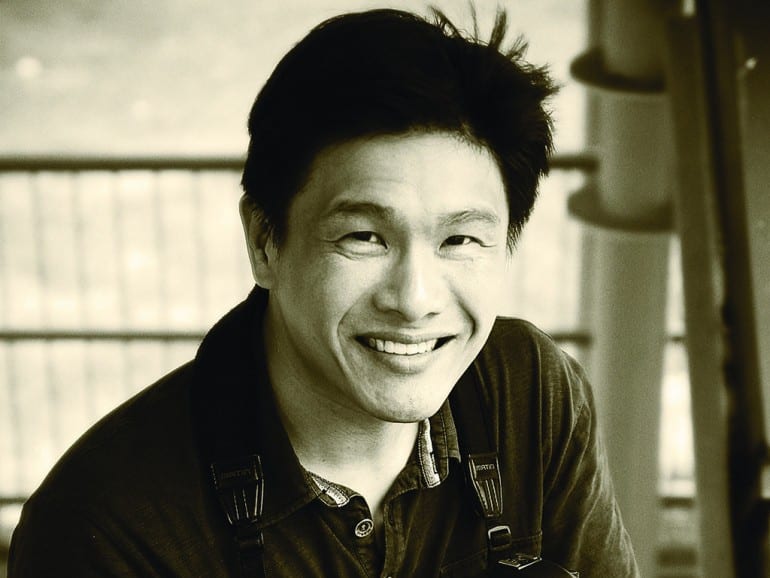 When I returned to Singapore in 2006 after living many years overseas, I started looking for information online about where to find the best hawker food. Other than through forums and what my friends knew, such info wasn't that easy to come by. I started to chronicle my food journeys through pictures, and ieatishootipost.sg was born.
It's been eight years since I started my food blog, and it's since evolved. Now, most of my fan engagement and interaction take place on Facebook. The ieatishootipost Facebook fan page has more than 100,000 Likes, and its growth has been both humbling and gratifying. I never started out wanting to play the numbers game; I've always been about consistently putting out interesting content — using beautiful photographs and well-researched information — and I'm happy to see my efforts have paid off. Also, I believe in writing about places I truly
enjoy dining at; I will never accept payment for writing about any eatery as I believe it is important to remain objective at
all times.
Although the bulk of my entries is about local food – especially hawker food – Japanese food comes a close second. The Japanese dining scene in Singapore has really blossomed over the last five to 10 years. What I appreciate about Japanese food is its simplicity and attention to detail: The focus is always, first and foremost, on the freshness of its produce. After that, it's all about the details: The type of soya sauce used; the temperature it's cooked at; why the chef chooses one method of preparation over another. The Japanese recognise that when they have ingredients in prime condition and quality, half their job is done.
Some of my favourite Japanese restaurants in Singapore include Tatsuya, Hashida Sushi Singapore, and Ki-sho. They may be high-end but you get what you pay for: I've never been disappointed with a meal at these places. I have a particular fondness for sushi, out of all the types of Japanese food. That's because I love the entire experience of sitting at a sushi bar, watching the chef prepare the sushi, and asking him loads of questions, particularly to find out more about the rationale behind his choice of ingredients. Having done more than my fair share of research on sushi, I find that chefs are usually happy to share their experience once they find out that I know a little more about sushi than the average person on the street.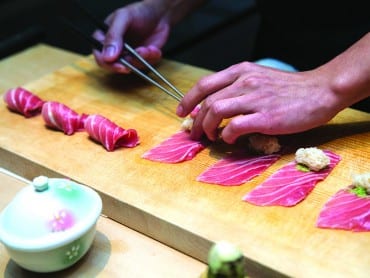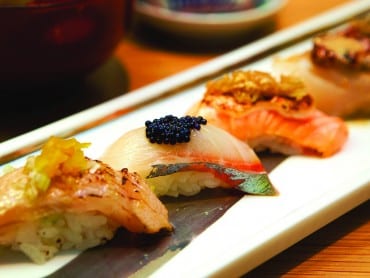 I do understand that Japanese chefs face certain constraints when it comes to preparing food for customers outside of Japan. Let me give you an example. Once, I visited a sukiyaki restaurant here, and I asked the chef, "Why is the flavour of the broth so weak?" He said it's because his customers like to drink the soup, and as a result, he had to make it considerably more diluted than usual. But that's not what sukiyaki is all about.
I would also love to see more specialty Japanese restaurants in Singapore focusing on a particular aspect of the cuisine and doing it very well. Why not have more places that specialise in serving up a really good tempura or even a gyu-don (beef bowl)? We're used to izakaya-style casual restaurants where we can order anything and everything, but with these places, we cannot expect the quality of the food to be astounding. I think once we start appreciating authentic Japanese food for what it is, we'll see an even greater improvement in the standards of Japanese restaurants here.
More About The Good Doctor
Dr Leslie Tay is a doctor by day, and a food blogger when not tending to his patients. His blog, ieatishootipost.sg is one of Singapore's most widely read food blogs. Dr Tay is considered one of the leading authorities on food in Singapore, and he's appeared on numerous local TV programmes. He's also published two books, The End of Char Kway Teow and Other Hawker Mysteries and his recently updated ultimate food guide to hawker food, Only the Best, which has just hit bookstores.
TEXT DENSIE LI IMAGES DR LESLIE TAY