Although Doi Brewery was established about two centuries later than other sake breweries, it soon became well known for producing fine, award-winning sake. Kiyoaki Doi, president of Doi Brewery, explains how the company rose to prominence.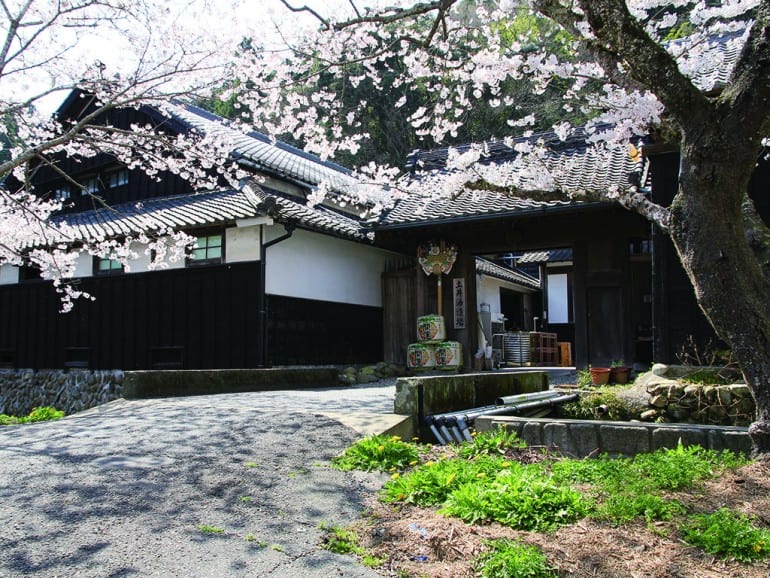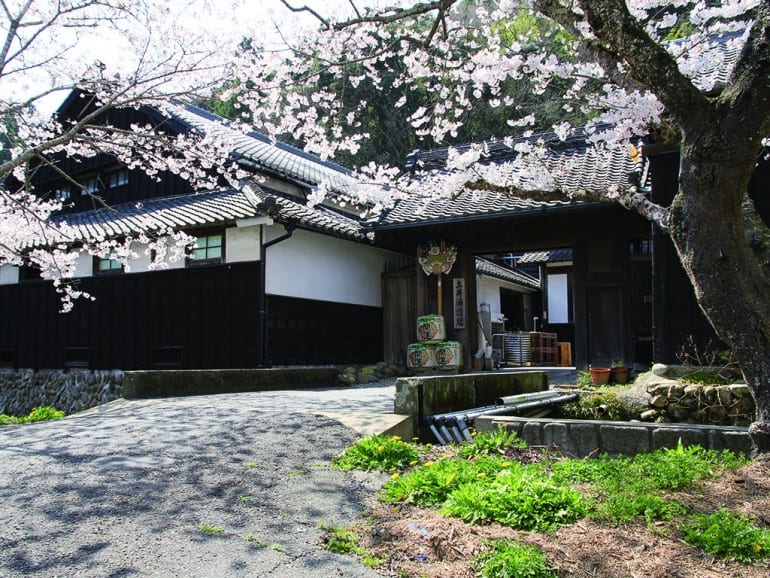 The family behind Doi Brewery came late to the sake brewing business, having only established the brewery in 1872, during the period of the Meiji Restoration. Many other sake breweries were founded much earlier, during the Edo period about two hundred years before. The Doi family was actually village headman and landlords who started experimenting with making sake using the rice that was given to them as tributes by their tenants.
The Meiji period was actually a good time for us to enter the business of sake brewing, reveals Kiyoaki Doi, president of Doi Brewery. "Before that, you needed a special certificate to start brewing sake, which wasn't always easy to get. It wasn't as strict during the Meiji era."
The kura – traditional Japanese storehouse – that houses the brewing facility was established in the 19th century, and it still stands today.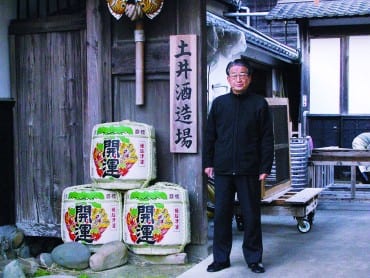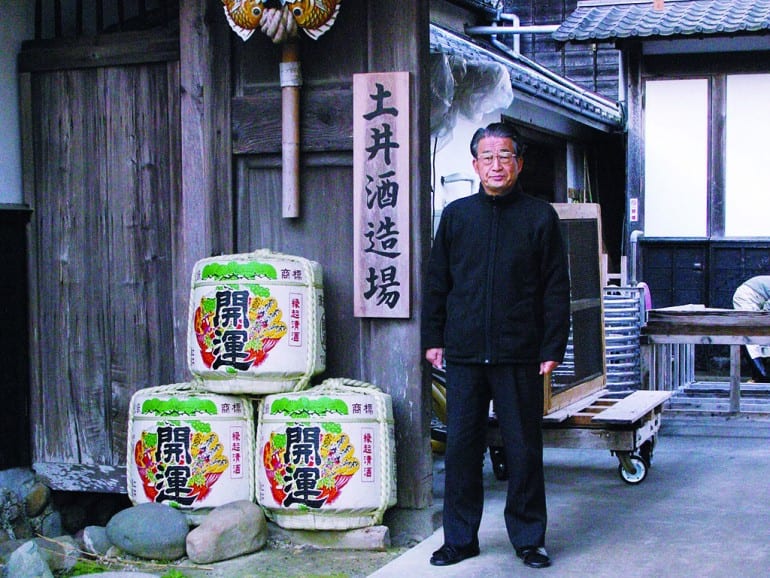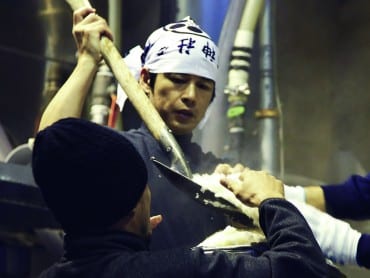 National and International Recognition
Despite entering the industry later than the competition, Doi Brewery quickly gained a reputation for making high-quality sakes, and it has a string of accolades under its belt to show for it.
When it was under the leadership of Kiyoaki Doi, he invited Shokichi Hase, a master sake brewer to join the brewery. Under Hase, who worked tirelessly for about 40 years until he passed away in 2009, the brewery grew from strength to strength, thanks to his knowledge about the art of brewing fine sake. In ten years, the brewery has won eight gold medals at the Annual Japan Sake Awards.
Doi also credits Shizuoka's climate and environmental factors for the exceptional raw materials that go into brewing fine sake. The water used is pure and soft, thanks to the prefecture's rivers and mountains, while much of the sake rice that's harvested for brewing the sake is the variant Homare Fuji that's locally grown in Shizuoka. Doi also uses top-notch quality rice from Hyogo and Okayama prefecture. "Besides good rice and soft water, we also use sake yeast specially found in Shizuoka prefecture. This variant of Shizuoka yeast is responsible for the fresh taste of sake that's not too dry," reveals Doi. Because of their soft, subtle flavours, Doi's advice is to pair their sakes with fish dishes.
The brewery produces about 390 kilo-litres of sake a year. They mainly produce three labels: Kaiun (its main brand); Enshunada (that's only available in Shizuoka prefecture); and Ohimachiya, a new label that uses rice from Yamanashi prefecture. Roughly about 60 percent of the sake is consumed in Shizuoka prefecture, while four to five percent is exported internationally to countries such as the US, Hong Kong, Russia, Australia, Thailand, and, of course, Singapore. While the brewery has the capacity to produce more, it has deliberately kept its output small so it can keep tabs on the quality and freshness of its brews.
Doi is proud of the fact that sake as a whole has gained popularity around the world. "Sake has an umami that is simply not present in other types of alcohol," he says, with a tinge of pride.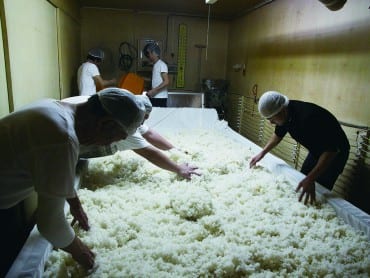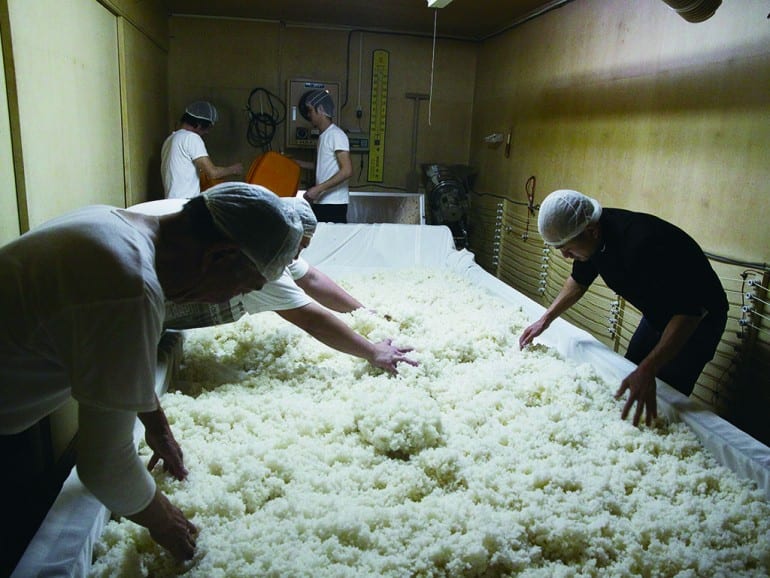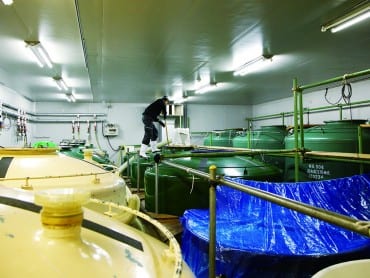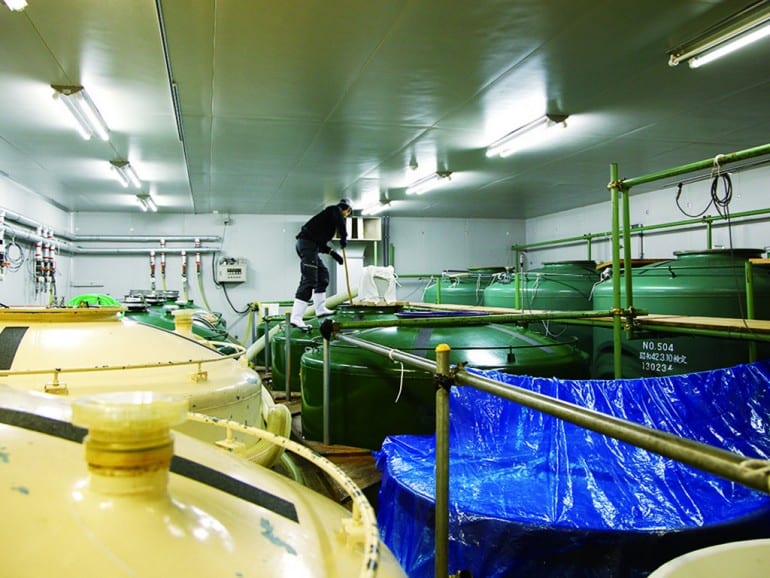 Shizuoka Specialties
Sample some of the finest sake from Shizuoka's Doi Brewery right here at Orihara Shoten.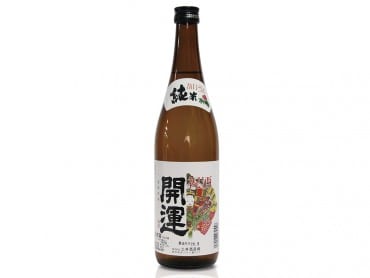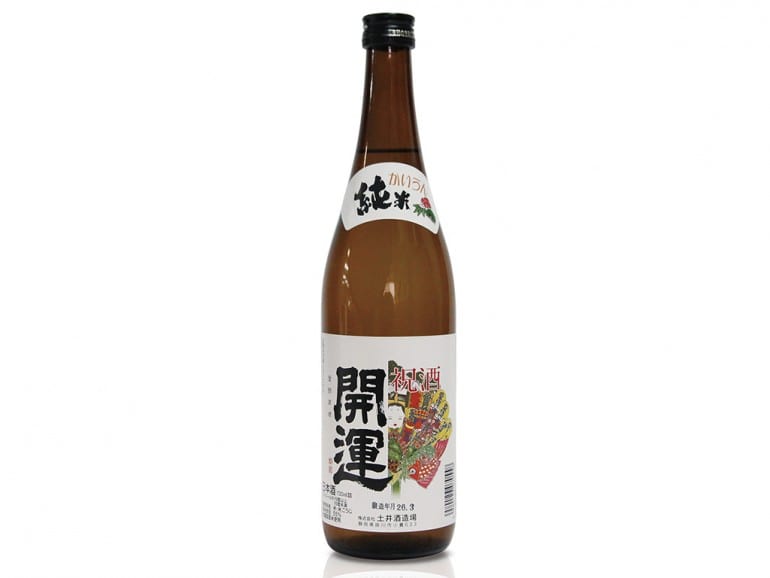 Kaiun Tokubetsu Junmai
Using soft water from the spring near Kotenjin Temple and Yamadanishiki rice grown in Daito, this sake starts off with hints of sweetness, as well as a soft and feminine mouthfeel. The middle palate is clean and refreshingly dry before ending with a vibrant finish.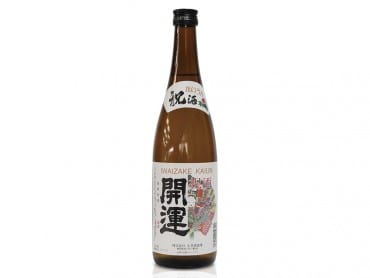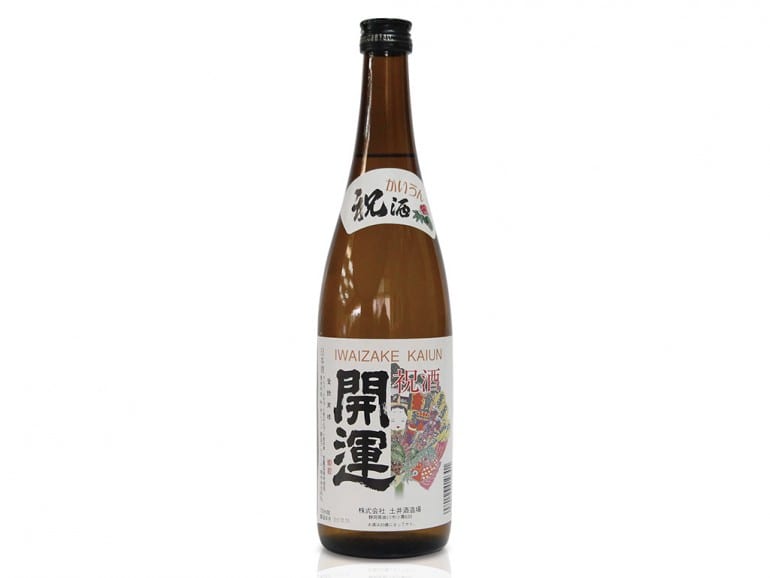 Kaiun Iwaizake Tokubetsu Honjozo
As "Kaiun"means "to welcome luck" in Japanese and this sake is often bought as a gift to celebrate the New Year, weddings, and more. It's brewed using Yamadanishiki rice polished to 60 percent – a polishing percentage that's usually required for a ginjo-style sake. Fresh fruity notes, a crisp, dry taste, and refined flavour palate make this one of Kaiun's bestsellers.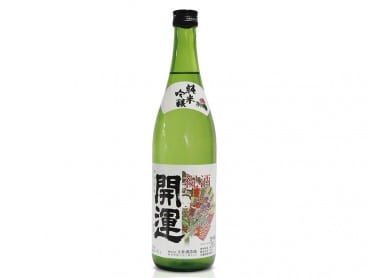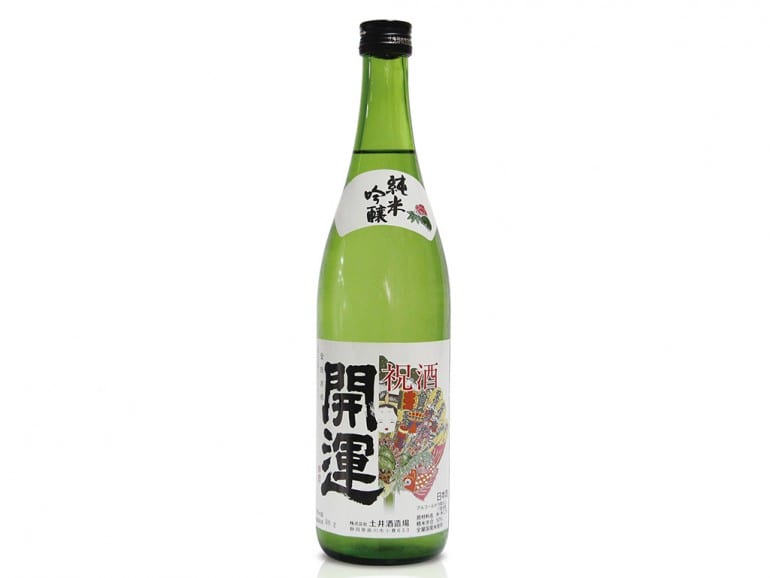 Kaiun Tokusen Junmai Ginjo
Brewed using rice from Hyogo prefecture polished to 4o percent. This sake has a luscious fragrance of pear and apples, with a light and savoury mid-palate and just the right amount of acidity. Brewed at a low temperature with close to 17 percent alcohol, this sake has a very clean, fresh and tasty finish that lingers.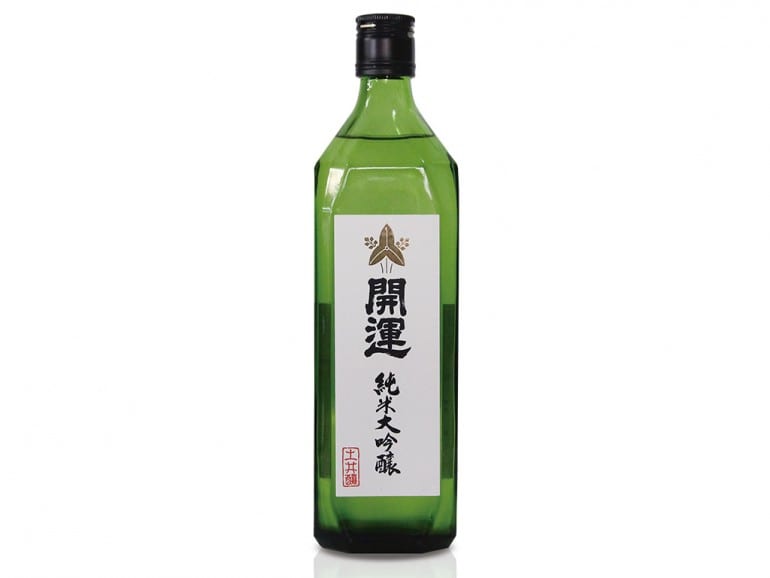 Kaiun Junmai Daiginjo
Brewed in a 700kg tank specially for daiginjo sake, this sake uses rice polished to 50 percent, which is quite exceptional for this category of sake. The result is a fine flavour and aroma, with sweet notes of melon. Smooth and feminine, this clear, fresh sake has a sweet, gentle and comforting fragrance.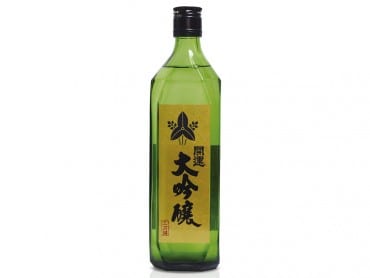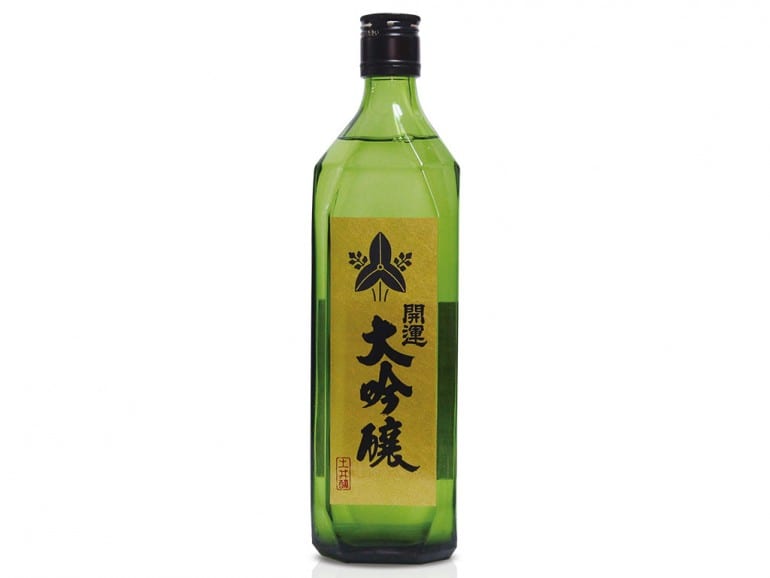 Kaiun Daiginjo
This sake has a crisp scent that invites the drinker to take in its aroma before drinking it. Well rounded, it offers a good balance of sweetness, dryness and acidity. With its fresh green notes, it's best paired with dishes that don't have an overpowering taste and smell.
(Advertorial Sponsored by Orihara Shoten )

Orihara Shoten also stocks season-limited Namazake (生酒) , a non-pasteurised fresh sake; and Genshu (原酒), an undiluted sake as part of its lineup.
Orihara Shoten is located at
11 Unity Street, #01-02 Robertson Walk. 
Tel: 6836 5710