From mountain mist-sheltered tea to sake made with spring water, it's easy to bring home a piece of Aichikogen-Okumikawa for family and friends.
Sake the hipster way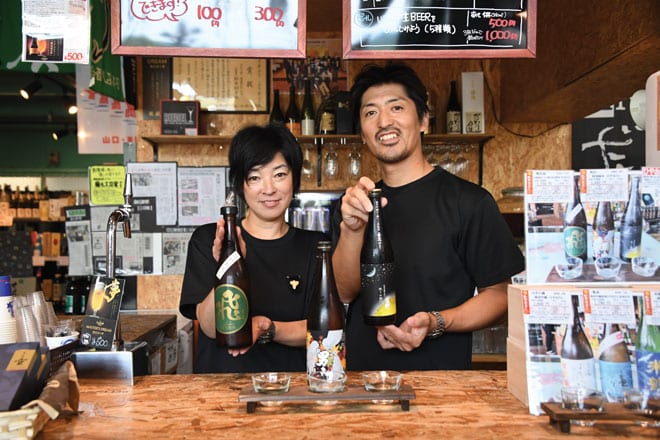 If you love your sake, DawariYa stocks about 5,000 types of the traditional Japanese drink as well as wine and beer. It even has Kirin paper cups for those who want the complete party package. The wood-decked shop houses a 40 square metre sake and wine cellar, where the temperature is kept at a constant (and perfect) 10 deg C and where bottles of sake are lined up, in ascending order of dryness or sweetness. If you can't wait to sip some, the savvy owners, who were inspired by wineries they had visited in France, have a tasting counter where you can try six types of sake for a reasonable price. They also have a beer tank dispenser with seasonal flavours, like raspberry, and a fresh sake dispenser for the true connoisseur who doesn't want any preservatives in their tipple. Another must-buy: clear, crisp Japan wine, made from koshu grapes, that goes well with sushi. 
Dawariya
23-6 Sugiyama aza Ohigashi, Shinshiro-City, Aichi 441-1341
Tel: 053-623-2211
Seeding a new trend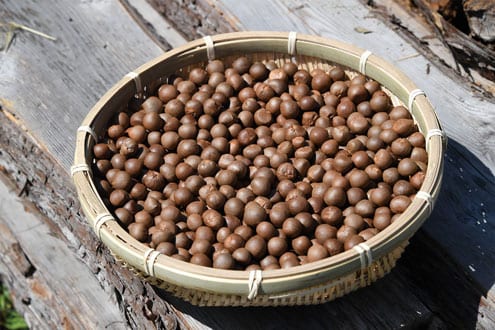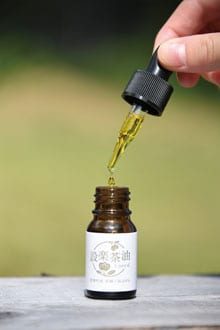 Atsushi Sugiura wants to share the wonder of tea seed oil with the rest of the world. And he's doing it with just one cold-press machine and a cosy shed. He used to have very sensitive skin but after using cold-pressed tea seed oil, he now feels healthier. Today, he sells the preservative-free oil under his Shitara Nature Factory brand at selected salons and roadside stations. The brand is a one-man show for now, with Sugiura picking seeds from organic tea plantations. It's hard work as he needs about 300 seeds to concoct the oil for a tiny 11-millilitre bottle. But he says that it's all worth it because the nutrient-rich tea seeds make a powerful moisturiser for very dry skin.
Tea seed oil / Shitara Nature Factory
11 Damine aza Mukai, Shitara-chō, Kitashitara-gun, Aichi 441-2221
Tel: 050-5317-4555
Curry favour with family and friends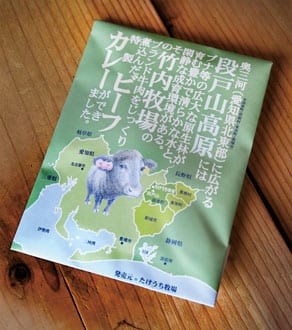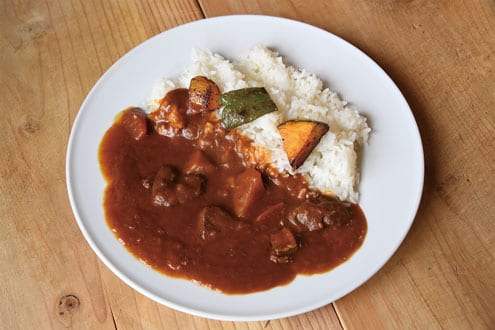 The next time you have guests over for dinner, cook Japanese beef curry in as quick as five minutes. Here's how: Buy this premium Dando beef curry pre-mix from Banjar Komagahara, a steak restaurant that sources its meat from the restaurant owner's cattle farm, which has been around for 44 years. The beef from the farm is known as Dando, named after the mountains that sit right in front of it. Dando beef is used in the curry pre-mix, along with other ingredients including Bonito flakes. Throw in carrots, onions, potatoes and an egg or two, and you have a satisfying and almost-instant one-dish feast.
Dando Beef Curry
Available at Banjar Komagahara, Mokkuru Shinshiro roadside station
Sweet temptation

Nobody we know can ever resist fluffy, hot pancakes doused in thick maple syrup. But did you know that Japan or, to be more precise, Aichikogen-Okumikawa, produces its own maple syrup? Nature specialist Hirotoshi Kato, who's also a maple syrup producer, tells us that he goes deep into the Dando forest in winter to source for the product's main ingredient, which is the sap from maple trees. At the Mokkuru Shinshiro roadside station, we found some brands of locally produced maple syrup. Drizzle some over buttered toast and creamy yogurt for a sumptuous breakfast. 
Maple Sylup, Gohei-mochi, Mokkuru Shinshiro Roadside Station
329-7 Yatsukaho Gotanda, Shinshiro City, Aichi 441-1318
Tel: 0536-24-3005
The cutest sake cup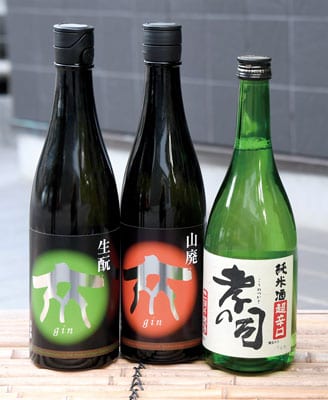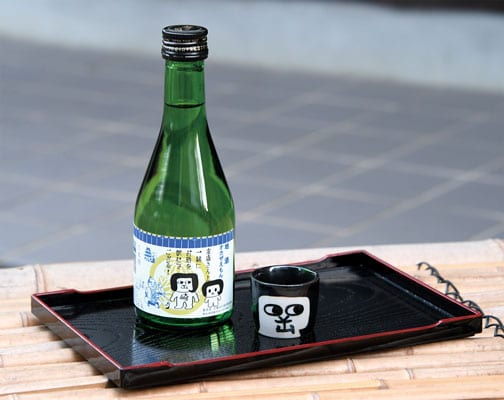 Founded in 1830, the family behind Shibata Brewery began producing and selling sake only because they had surplus rice. Few people knew about them back then as the brewery was located deep in the mountains. But in 1898, a fire in their cellar caused the sake in barrels to leak into the nearby river and drift downstream to the centre of Okazaki City. This was when the townspeople realised they had a sake brewery in their midst! Today, Shibata Brewery uses one of Japan's softest sources of water—known poetically as kanzui or God's water—that flows from the mountain behind its premises straight into its well. This is how the brewery produces its smooth sakes, which include Kimoto Junmaigensyu, Yamahai Junmaigensyu and Junmaidaiginjo Murokanama. If you're lucky, you may still be able to get your hands on the limited-edition and adorably-designed sake cup featuring Okazaemon, the Okazaki City mascot. 
Shibata Shuzojo
39 Hokkyūchō aza Kanzui, Okazaki-City, Aichi 444-3442
Tel: 0564-84-2007
Have your (sake) cake and eat it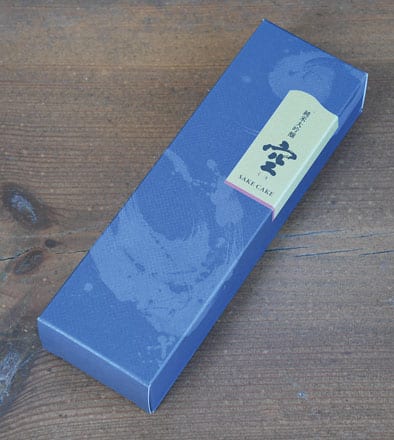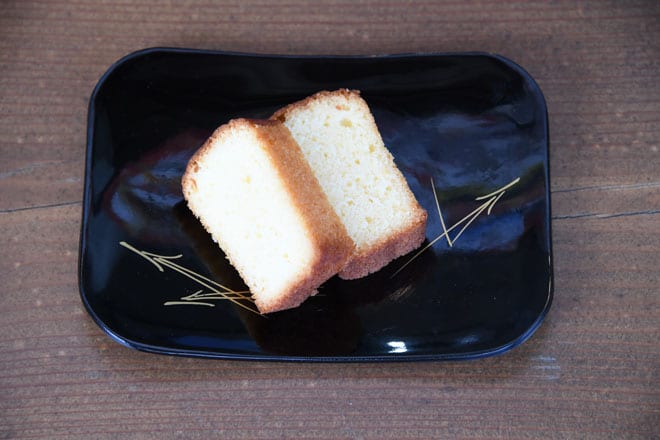 Sekiya Sake brewery is known for producing the Houraisen sake line, which includes the Junmai Daiginjo Kuu and Bi sakes. At its spacious brewing facility in Aichi, it churns out the equivalent of 300,000 1.8-litre bottles every year, paying attention to the most minute details. For instance, it uses "soft" water from the company's own spring. Even though such water makes the rice fermentation process more difficult, it makes the sake taste better. What also caught our eye: sake-infused food souvenirs, such as soba noodles, ice cream that tastes milky with just the slightest alcoholic undertone, and sake cake that reminds us of yummy, buttery pound cake.
Ginjo Workshop (Sekiya Brewery)
713 Minami Mizuwakare, Kuroda-cho Toyota City, Aichi 441-2524
Tel: 0565-83-3601
Rice, rice, baby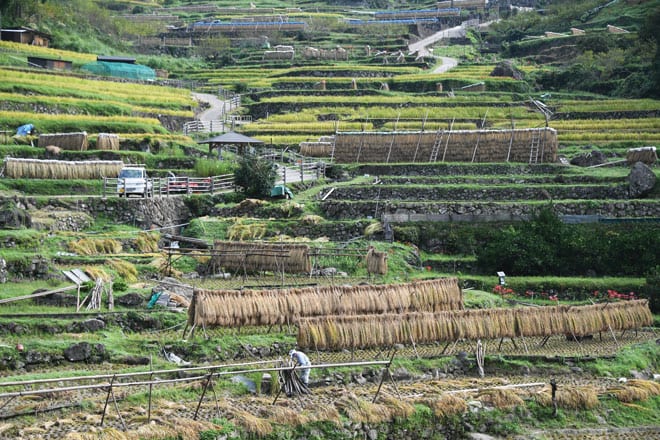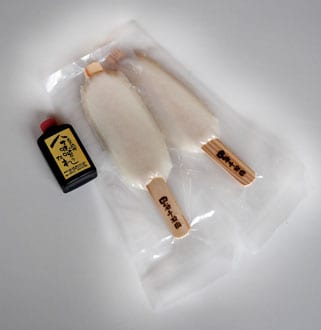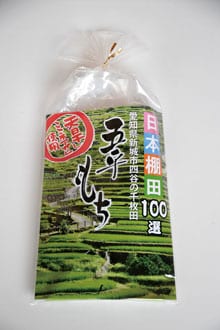 Most of the rice fields in Japan are flat, unless you visit the unusual terraced ones at Yotsuya Senmaida at the foot of Mt Kurakake. All the 1,296 rice terraces here were constructed meticulously like castle walls… 400 years ago when there was little technology available. Even today, farmers manning the rice terraces have had to build wider roads to access their fields on their tractors. To bring back a piece of Yotsuya Senmaida, literally, look out for this brand of gohei-mochi, a rice cake made with rice from Yotsuya Senmaida. Resembling a huge popsicle, gohei-mochi is commonly eaten in Aichi Prefecture. The rice is skewered, coated with a sweet red miso paste and grilled until caramelised.
It's tea-time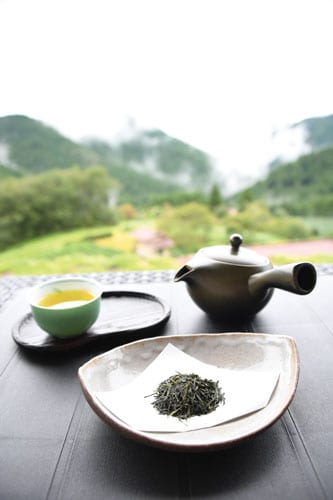 In Japan, premium grade gyokuro tea leaves are usually protected from the weather by a net. At Omoteyaen, the plants are not sheltered by real nets, but by natural mountain mist and the mountains in the Misono area. Hence, the tea from these plantations, sitting 600 metres above sea level, is dubbed "nature-made gyokuro". It is grown without pesticides or chemicals, and the family behind this business uses only the first harvest of the season when the plant buds are younger, softer and still bug-free. The result: a more refreshing and aromatic tea. Besides enjoying your cup of tea with picturesque views, you can also slurp on handmade soba at Cha Zen Ichi next door. Chef-owner Takeyuki Obayashi learnt to make soba noodles in Tokyo using natural spring water, and serves a special variety of two-coloured soba. It's also available to take home, along with varieties of loose tea leaves and tea bags of different flavours, such as sencha green tea, hojicha brown tea and black tea.
Omoteya-en
118-10 Misono aza Sakuba, Tōei-chō, Kitashitara-gun, Aichi 449-0201
Tel: 05367-6-0621