Aug 5, 2019
Seeking out the best cuts at three of Singapore's top Japanese steakhouses.
You may have noticed the growing popularity of Japanese steakhouses in Singapore. But what makes a Japanese steakhouse particularly, well, Japanese? A couple of things, such as the method of preparation and execution, the level of service and even the design philosophy.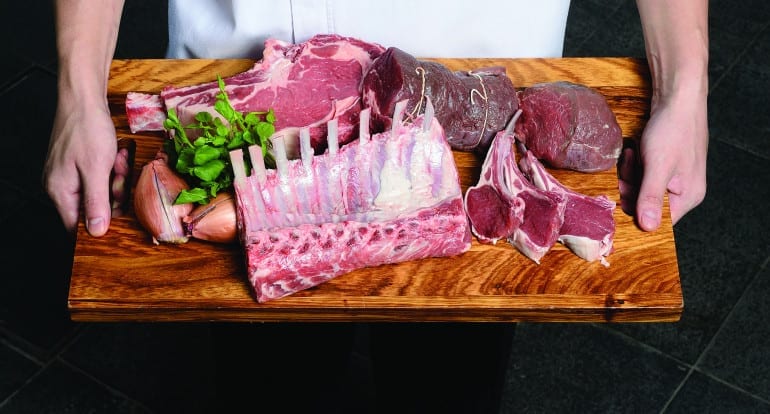 At WAKANUI Grill Dining Singapore, for instance, meat is grilled over binchotan charcoal, which is sourced from Japan. This binchotan burns at a very high heat without producing any flame or smoke, and it takes great skill to master grilling over it.
Says WAKANUI Head Chef Ryohei Kenyoshi: "The flavours of steak cooked over binchotan are quite strong, and after it's rested, the flavours become sweeter and more interesting. Even though it looks easy to grill over binchotan, it's not so simple. You have to keep the temperature constant so that the meat doesn't get tough — it's almost like a dance."
Another factor is that the beef is often sourced from Japan. At Rubicon Steak House, all of the beef is imported from Hokkaido. At Fat Cow, its Japanese wagyu includes Ohmi Grade A4 Ribeye, Iwate Grade A5 Ribeye and Saga Grade A3 Tenderloin; its seasonal menus also use ingredients that are in season and sourced from Japan.
Sometimes, this Japanese influence extends to the aesthetics of the restaurant's interior. Both Fat Cow and WAKANUI, for instance, say their design is influenced by the Japanese philosophy of wabi-sabi. This seeks out the beauty in imperfection and in simple, modest
features, such as light wood panelling, bamboo-shaped lighting fixtures and softly muted colours.
Not forgetting a certain level of service. At WAKANUI, service staff practise omotenashi or hospitality with respect. This means that being hospitable is just like having guests in your own home, making sure they feel comfortable and that all their needs are met. At Rubicon, the chef lends his personal touch as he is known to mingle with his customers at his small, cosy restaurant.
Let's find out more from the steak masters at these Japanese steakhouses in Singapore.