Backed by over a century of sake brewing experience and home to Japan's first organic-certified sake, Saiya Shuzoten is a brewery that needs no introduction.
When life gives you lemons, you make lemonade. But for the family of Yataro Saito, they didn't only make lemonade; they took the lemons and started cultivating their own citrus so they could produce the finest, most refreshing beverage.
Metaphorically, of course. Residing in the Akita prefecture since the early 20th century, the Saito family owned a large plot of land on which they grew rice. This isn't an anomaly because the Akita prefecture, blessed with flat, fertile farmlands and surrounding seas, is renowned for rice-farming. What set them apart from the rest was their strong focus on creating their very own rice malt and mastering a unique art of sake brewing, which gave rise to the 112-year-old sake brewery, Saiya Shuzoten.
A Special Sake Brewing Process
Now managed by the fifth-generation president Kotaro Saito, the industry-respected sake brewery has won a slew of gold and silver medals at the Japanese National New Sake Competition since 1990, making them the fourth most-awarded brewery at the esteemed competition. It's little wonder why. At Saiya Shuzoten, every step of the sake brewing process – from the selection of top-quality sake rice and highly precise milling technique right down to the bottling and shipping – is meticulously cared for to ensure an exquisite balance of flavours in its sake.
Sake is generally made from the interaction of rice and water with microorganisms like koji spores and yeast, during which koji (or rice malt) is formed. This is followed by multiple parallel fermentation and, depending on the type of sake, pasteurisation, before the sake is left to mature. Typically, most sake brewers buy koji from other sake associations. However, Saiya Shuzoten produces their own rice malt, which results in a unique sake flavour that tastes like no other. This is also made possible with the input of Saiya Shuzoten's illustrious master sake brewer Toichi Takahashi, who has been with the brewery since 1984.
First ASAC-Certified Organic Brewery
Priding themselves in constantly developing and refining quality sake since their inception in 1902, Saiya Shuzoten is the first ASAC-approved (an accredited organic certification body in Japan) organic brewery in Japan. The brewery is kept spotlessly clean and is free of chemical disinfectant, which allows the significant inclusion of every living organism in the brewing process. Coupled with Saiya Shuzoten's unique brewing process, this certification further elevates the brewery's acclaimed status as a producer of outstanding sake.
Tasting Notes
Some of the best-tasting sake from Saiya Shuzoten, right here: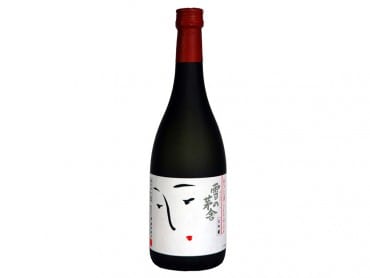 Yuki no bosha Akita Sakekomachijikomi Daiginjo
Gold Medal Winner for International Wine Challenge 2009, Daiginjo category. It contains hints of tropical fruit and herbs, making it slightly sharp and dry but balanced with a rounded sweetness. It leaves behind a clean, refreshing lingering note on the palate.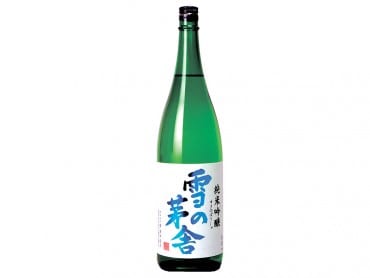 Yuki no bosha Junmai Ginjo
This junmai ginjo, made with rice that has been refined to 50%, is light and soft with notes of peaches and strawberries. It is best served chilled and complements sushi and sashimi, as well as grilled meat or fish.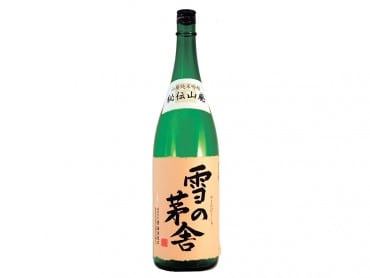 Yuki no bosha Hidenyamahai Junmai Ginjo
Produced using the Toji master's revival of the "Yamahai Brewing Method", it received a gold medal award in a Japan sake competition for its gentle, elegant taste.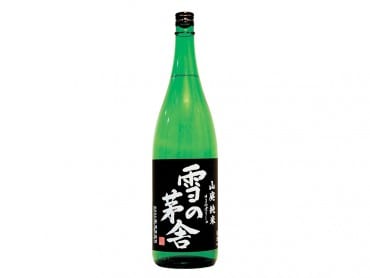 Yuki no bosha Yamahai Junmai
A perfect combination of Yamahai method and Ginjo style, it has a smooth, refined acidity that is balanced with a light aroma.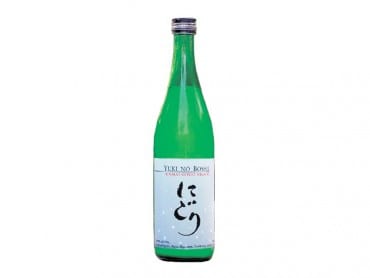 Yuki no bosha Junmai Ginjo Nigori
Best served chilled, this nigori sake boasts a light fruitiness and a dry, refreshing finish, making it the perfect sake of choice when the weather is unforgivingly hot.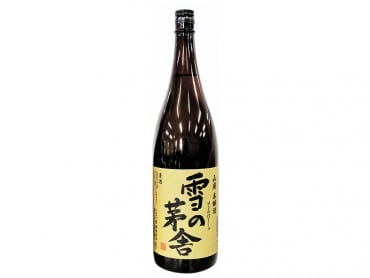 Yuki no bosha Yamahai Honjozo
Served warm (45°c to 50°c) or cold, this versatile sake comes alive on your palate with its excellent balance of acidity and sweetness. It also has a rich and fragrant body with a strong umami flavour.
(Advertorial Sponsored by Orihara Shoten )

Orihara Shoten also stocks season-limited Namazake (生酒) , a non-pasteurised fresh sake; and Genshu (原酒), an undiluted sake as part of its lineup.
Orihara Shoten is located at
11 Unity Street, #01-02 Robertson Walk. 
Tel: 6836 5710