Meet The People of Joetsu
Tomio Miyazaki
Born and bred in Joetsu, the vice president of the Tomi Sushi restaurants has big dreams of showcasing Niigata's fine produce to the world.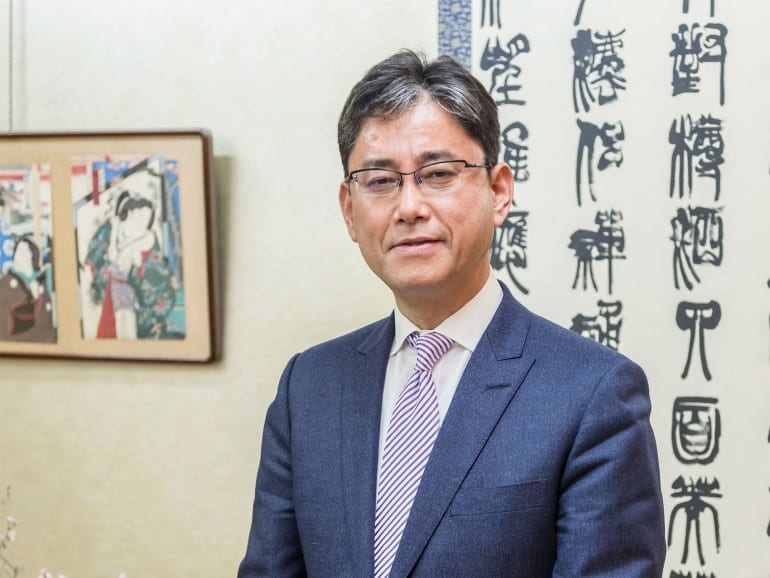 How did the idea of Tomi Sushi come about?
My family has always been in the business of seafood, first as wholesalers, before becoming supermarket and restaurant owners. In 2007, we realised that a majority of the revenue came from our restaurants, so we decided to close down the supermarket to focus our efforts on building the restaurant business. I've always dreamed about expanding into overseas markets and that dream came true with the opening of the first Tomi Sushi outlet outside of Japan in 2010, located in Singapore's Millenia Walk. We have opened two more Tomi Sushi outlets in Singapore, as well as another restaurant, Echigotei. We are happy to see more customers from Singapore visiting our outlets in recent years.
What are some business principles you live by?
Many people feel that eating sushi is a "snobbish" experience – even here in Joetsu – and that's a perception I would like to change with Tomi Sushi. That's the reason we insist on charging reasonable prices for our high quality food. I also see it as my duty to educate customers about the produce that comes out of Niigata – hopefully this will encourage them to visit the region for themselves!
What's one thing you want people to know about Niigata prefecture?
That anytime is a good time to visit the region because every season is beautiful in its own right. I'm also very proud of the variety and quality of our seafood!
Masao Tominaga
The 7th generation descendent of a noble family, Masao Tominaga has worked tirelessly for 11 years to preserve his family's estate, a culturally important monument in Joetsu.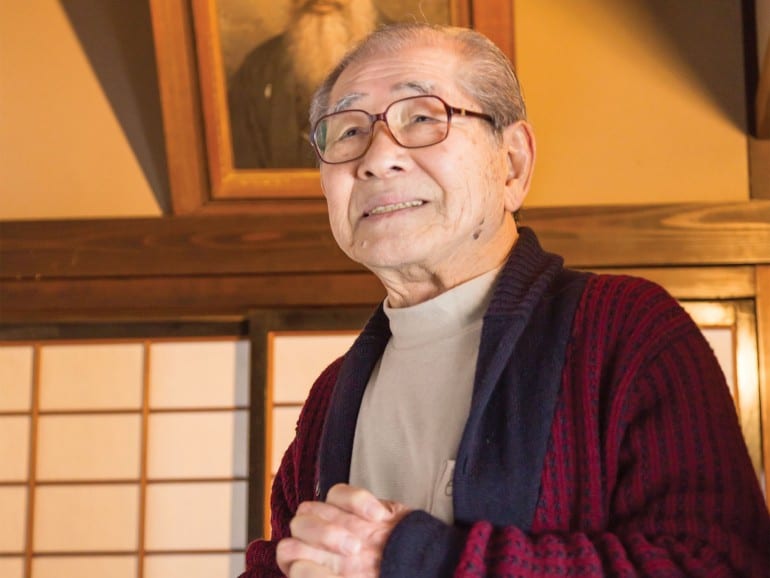 Tell us about the history of the Hayashi Tominaga estate.
It was built 130 years ago, and much of its original architecture still stands today. The large support pillars are fashioned from Japanese Zelkova and cedar wood, which are strong enough to withstand the weight of heavy snowfall. My family was the main line of a noble family that established itself in the area during the Edo period, and held a prominent role as the family of the local ruling headman until the fall of the Tokugawa Shogunate.
What made you decide to move to and restore the estate over a decade ago?
The estate is an important part of the region's history, and I saw it as my duty to help preserve this historical and cultural monument for generations to come. I had just retired and had all the time in the world to restore it to its former glory. The views from the house are simply amazing all year around. When an electric company wanted to build electric cables surrounding the house some years ago, we immediately put our foot down because this would ruin the view! Lucky for us, they acquiesced and built underground cables instead.
When's the best time to visit the estate?
Currently, we're only open to visitors for three days during spring, and another three days in autumn, but due to numerous requests, we are seriously considering opening up the estate more often.
(TEXT DENISE LI • PHOTOGRAPHY OSAMU NAKAMURA)
>>Read more about Niigata Food
>>Read more about Niigata Sightseeing
>>Read more about Niigata Experience