As a treasure trove of world-class produce, it would be challenging not to bring home a luggage filled with Shizuoka's amazing treats!
Fuji No Sui, Green Tea Bags
Specialising in gyokuro (the highest grade of green tea) and sencha, Homme Asakichi Shoten, founded in 1868, has amassed a bevy of awards for their meticulously blended teas.
Kuroyakko
Shimizuya created traditional sweet that has its origins in the Edo period over 400 years ago. Developed from that, Kuroyakko is essentially made up of red bean paste covered in yokan (below) with kombu, and goes perfectly with a cup of hot green tea.
Mikkabi Mikan Drop
We see candy tins nearly everywhere in Japan, but what makes this special is that the sweets are flavoured with mikan, one of the sweetest species of seedless tangerine oranges found in Mikkabi, Shizuoka.
Green Tea Yokan
Yokan is a popular Japanese sweet made using red azuki beans. Miura Seika's green tea yokan is packaged in adorable miniature loose tea cylinders. These are kneaded with Kawane-cha, a type of sencha produced in a town called Kawane in Shizuoka that gives the sweetened jellied paste a unique hint of bitterness.
Bari Katsuo-Kun
SEALUCK's packet of sweet bonito flakes with peanuts is the recipient of the gold award at the Shizuoka Prefecture Selection of New Products. This Shizuoka specialty snack is a hit among the young and old. Choose from three flavours: ginger soy sauce, chilli soy sauce, and wasabi mayonnaise.
3336-4, Sakaguchi, Makinohara-city, Shizuoka, 421-0411
Fuji No Sui/Kuroyakko/Mikkabi Mikan Drop/Bari Katsuo-Kun/Green Tea Yokan
Mt.Fuji Shizuoka Airport
3336-4, Sakaguchi,
Makinohara-city, Shizuoka,
421-0411
Tel: 0548-29-2003
Or major souvenir shops
Satsumaimo Milk from Unagiimo
One of the specialty products from Unagiimo, these pockets of sweet gold are quite simply a must-try for one and all. Don't worry; most of the wonderful sweetness you taste from this dessert is natural – because unagi contains certain minerals, the resulting sweet potatoes harvested at Unagiimo are not only sweeter but also more nutritious!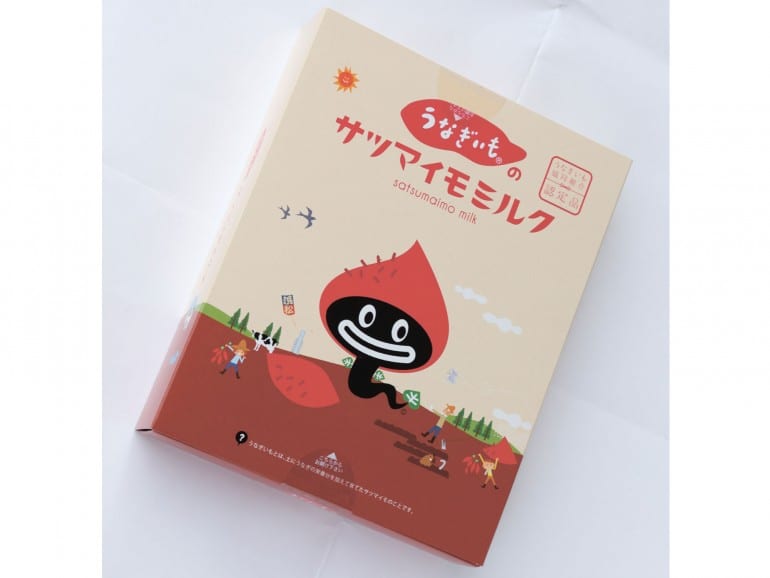 Satsumaimo milk
Unagiimo Enshu Imoyoshi
66-9, Yasumatsucho, Minami-ku
Hamamatsu-city, Shizuoka, 435-0034
Tel:053-464-5234