A museum in Nagasaki proves that it is possible for a friendship to endure forever.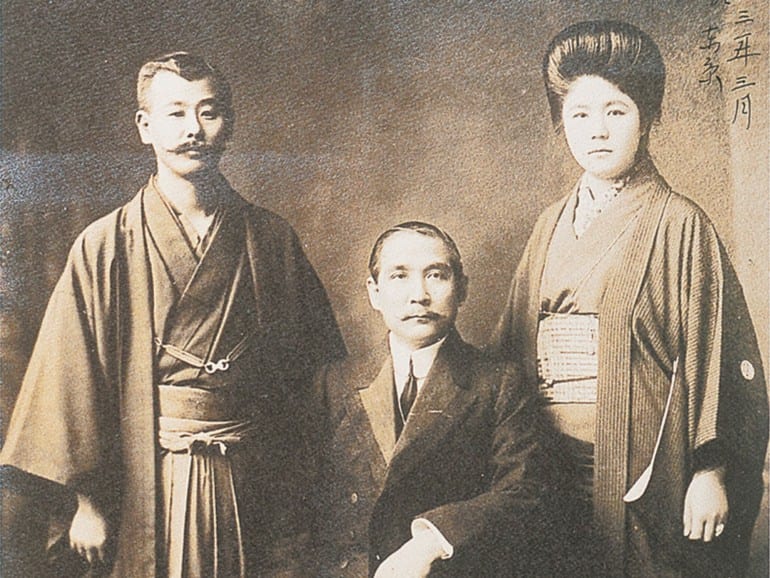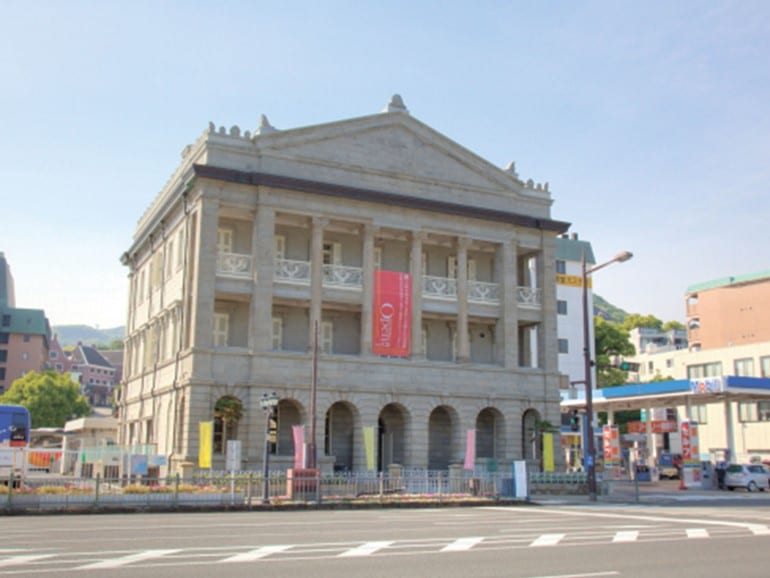 As the first place in Japan to receive foreign influences, Nagasaki does indeed live up to its name as a melting pot of different cultures. For one, it is home to a museum exhibiting items demonstrating a friendship between two very important men.
Sun Yat-sen, hailed as the father of the Chinese Revolution that toppled the monarchial rule, established a close friendship with Shoukichi Umeya, a Japanese businessman who born in Nagasaki, and would later be known as one of the founding fathers of the Japanese movie industry.
With its close proximity to Canton, Umeya's studio in Hong Kong was suspected as the gathering place for the revolutionaries. And it was here in 1895, he was introduced to Sun. Both men believed in the promotion of peace within Asia and, after this encounter, Umeya made a pledge to support Sun's revolutionary cause by helping him raise funds. When Sun was banned from entering Hong Kong by the British for his movement against the Manchus, Umeya arranged and funded his travels to America to speak to and meet with the Chinese living there. It is believed he poured as much as 1 trillion yen into Sun's revolutionary efforts.
The financial muscle that funded Sun's efforts came rather serendipitously. Prior to his foray into film-making, Umeya had suffered several failures in ventures such as mining and rice speculation. When he was force to flee Hong Kong because of his clandestine revolutionary activities, Umeya brought with him, to Singapore, a projector and several rolls of film. He began screening these films in Singapore to much success, so much so that it inspired him to return to Japan to establish a film-making business. This venture proved to be his most successful, one that enabled him to support Sun with even more money.
So deep was this friendship that upon the death of Sun in 1925, Umeya pledged to build seven statues of the Chinese revolutionary, four of which were finished and later presented to China.
Housed in the former Hong Kong and Shanghai Bank, the Nagasaki Museum of Modern-Era Exchange, Sun Yat-sen & Umeya Shoukichi, contains many personal items of Umeya such as the letters exchanged between Sun and himself, a diary recording the amount of donations he had given to Sun, calligraphy pieces and photographs. The museum presents visitors with a highly interactive experience, narrating the story of Sun and Umeya through the innovative use of tablet computers and animated display screens.
The museum is strategically located across the road from Nagasaki's international cruise centre where many visitors from China arrive each day. As a symbol of the friendship between Japan and China, the museum makes for an ideal starting point for these visitors to Nagasaki, reminding them that the relationship between the two countries started a long time ago.
From there, visitors can then proceed to explore Nagasaki's myriad of fusion cuisines such as the champon noodles – a Chinese culinary invention created in 1899 to meet the needs of hungry Chinese students who travelled to Nagasaki to study.