With so many food options available in Yamanashi, how do you decide what to eat? Here, we highlight the must-try eateries in the prefecture.
Shaved Ice Dessert at Shinsuido
Think of this dessert as the upgraded version of Singapore's ice kacang. The owner, Nobuhiko Miura, grew up around the Lake Kawaguchi region and wanted to create a business that promoted the pristine beauty of Mt Fuji's water. As such, the shaved ice is made with water from Mt Fuji, and the fruits are all locally sourced. This small but beautifully decorated cafe is open all year round, but they are naturally at their busiest during the hot summer months. According to Mr Miura, who is a self-taught dessert chef, the most popular flavours are peach and strawberry. In future, he hopes to include other local fruits such as cherries and prunes into the menu, and to create smoothies using water from Mt Fuji.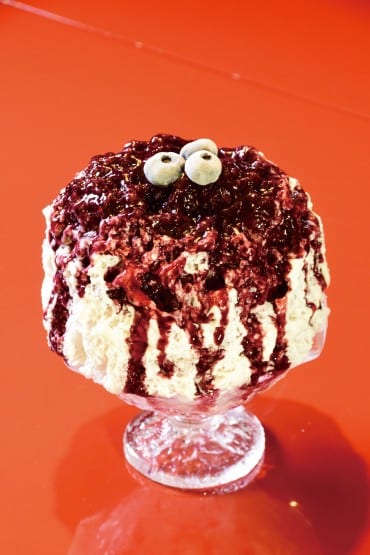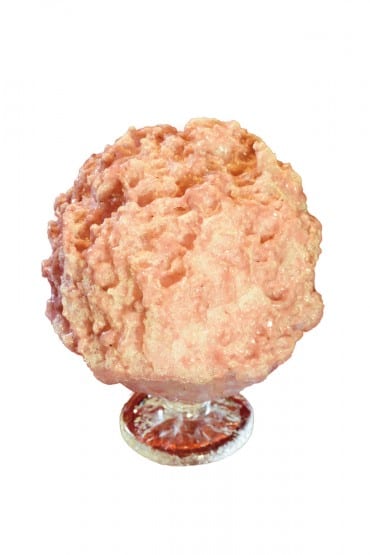 〒401-0301 山梨県南都留郡富士河口湖町船津7673-1
Shinsuido
2871-1 Kodachi Fujikawaguchiko- machi, Minamitsuru-gun, Yamanashi 401-0302
Tel: 0555-73-1437
Yoshida Udon at Miyagawa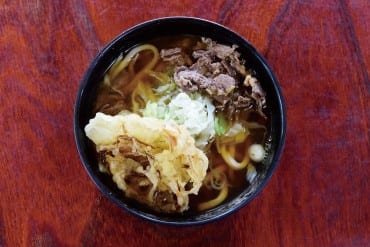 Step into Miyagawa and you'll feel like you've stepped into someone's home. The television blares in a corner while trains rattle by on the railway tracks just outside. Despite its humble fixtures, this is one of the most famous udon shops in Yoshida City (where there are more than 50 udon shops!). Some of their more popular dishes include the Hiyashi Tanuki, which is cold noodles with tempura bits, and Nikuten Udon, a dish with meat and tempura. 
〒403-0000 山梨県富士吉田市松山5-9-12
Miyagawa
5-9-12 Matsuyama, Fujiyoshida city, Yamanashi 403-0016
Tel:0555-23-2428
Hoto Noodles at Tenkachaya
This restaurant is famous not just for having a stunning view of Mt Fuji but also for being a place of refuge for the famous writer, Osamu Dazai. The celebrated novelist suffered from depression and often stayed here to recuperate. It is here where he penned a novel about the 100 different sceneries of Mt Fuji. These days, the restaurant is frequented not just by fans of Dazai but also by tourists craving a hearty bowl of noodles. This dish is served hotpot-style, and is prepared by stewing flat udon noodles with root vegetables and nameko mushrooms in a miso soup base. Hoto noodles is a deliciously nourishing dish, made even better with the breathtaking view of Mt Fuji just outside the restaurant.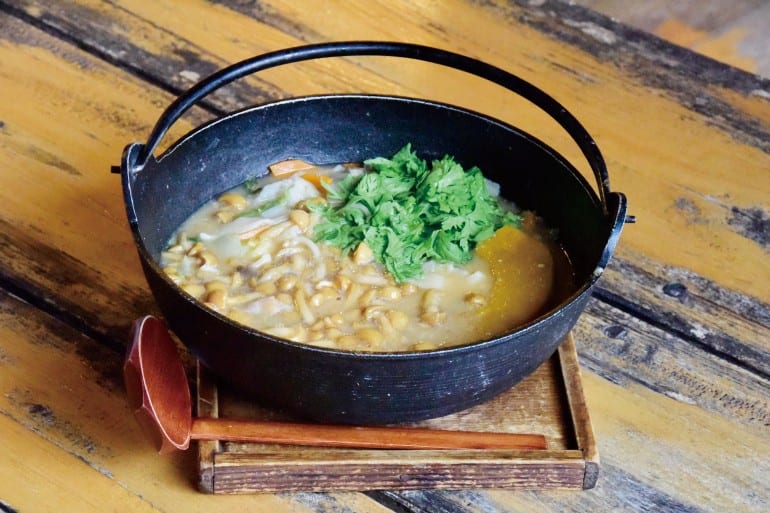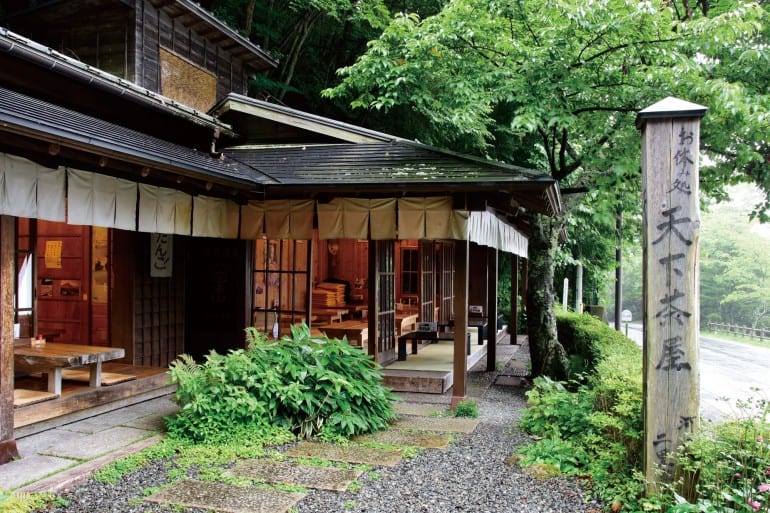 〒401-0304 山梨県南都留郡富士河口湖町河口2739
Tenkachaya
2739 Kawaguchi Fujikawaguchiko- machi, Minamitsuru-gun, Yamanashi 401-0304
Tel: 0555-76-6659
Shojin Ryori at Kakurinbo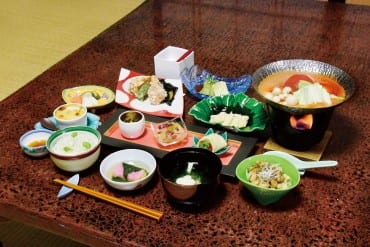 Located within a Nichiren temple complex, this is an accommodation facility that gives you the opportunity to experience Japan's rich culture and history, including beautifully manicured gardens and healthy vegetarian dishes. Although there is no meat on the menu, the food is far from being bland or boring. Some of the more unique dishes we tried (original recipes created by Junko Higuchi, the wife of one of the monks living in the temple complex) include a tasty tomato soup, which comes with yuba (tofu skin) and a variety of vegetables such as mushrooms and cabbage; yuba with eggplant that has been grilled and stewed in ume sauce; and homemade natto, which is native to the region and has a distinctively large size. 
3510 Minobu Minobu-cho, Minamikoma-gun, Yamanashi 409-2524
Kakurinbo
3510 Minobu Minobu-cho, Minamikoma-gun, Yamanashi 409-2524
Tel: 0556-62-0014
KEEP Farm Restaurant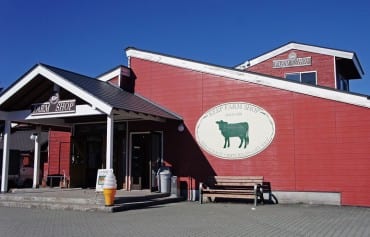 KEEP stands for Kiyosato Educational Experiment Project, and was set up in the 1970s as a way for the Japanese government to research how to make use of the mountainous regions for agricultural purposes. Currently, there are about 140 Jersey cows living on the farm, and KEEP is the only producer of certified-organic Jersey milk in Japan. While there are many toothsome dairy products you can enjoy at KEEP, a unique option would be the white curry, which is made with Jersey milk and served with mixed-grain rice. Other foods to try include the milk chiffon cake, pancakes made with organic flour, and of course, the soft-serve ice cream.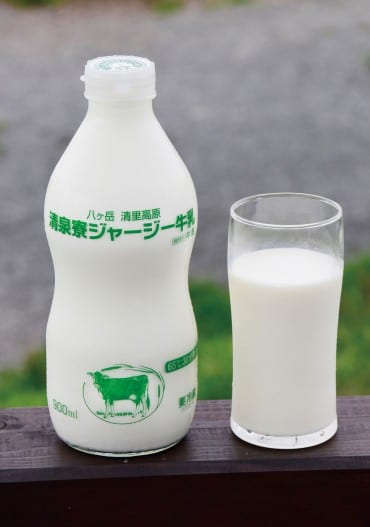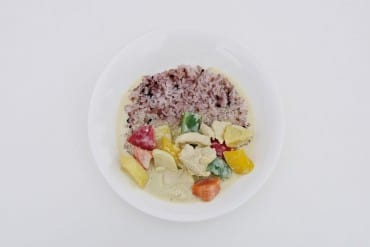 Keep Farm & Restaurant
3545 Kiyosato Takane-cho, Hokuto city, Yamanashi 407-0301
Tel: 0551-48-2688
Mizu Shingen Mochi at Kinseiken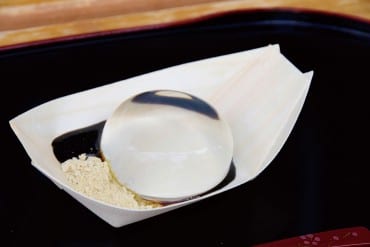 Made with 99 percent water, the owners describe this snack as "edible water", and it's true. The melt-in-your-mouth texture makes you feel like you're biting into a giant water droplet. Paired with brown sugar syrup and organic soy bean powder, you won't want to stop at one but because of overwhelming demand, the owners have limited orders to just one per customer. This snack is only available on Saturdays and Sundays, and they only prepare 800 each day, so be sure to arrive early to avoid the crowds!
〒408-0312 山梨県北杜市白州町台ヶ原2211
Kinseiken
2211 Daigahara, Hakusyu-cho, Hokuto city, Yamanashi 408-0312
Tel: 0551-35-2246
Craft beer at Hops & Herbs Brewery
Located in the heart of Yamanashi City, this small but thriving brewery produces a regular rotation of six beers, along with one to two seasonal brews each month. Because the water from Yamanashi is renowned for its good quality, all the beers here are produced using tap water from Kofu City. The seasonal beers are brewed using fruits from the region such as apricots, peaches, and grapes. Apart from the seasonal beers, be sure to try some of the classics – the Innkeeper Bitter Lager has a refreshing, almost sparkling quality and despite what its name suggests, does not leave a bitter aftertaste. Another popular option is the Bunyip Australian IPA, which is a hoppy beer with a subtle nutty flavour.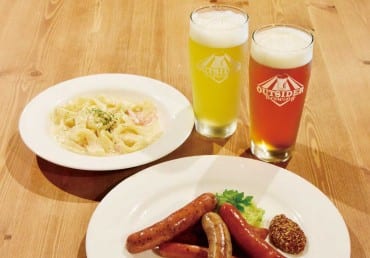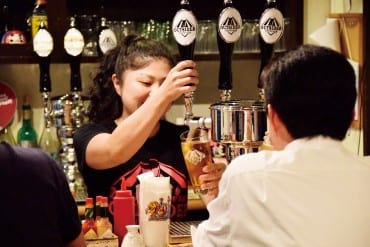 Hops & Herbs Brewery
2F Miyazawa Bld 1-1-5 Chuo, Kofu city, Yamanashi 400-0032
Tel: 055-225-2012
Mimi Noodles at Tsukutabekan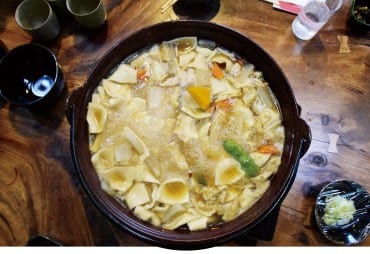 The name "Mimi" refers to a particular type of basket used to collect crops, and these noodles are traditionally eaten on New Year's Day in the hope of a good harvest. The noodles are shaped like the basket, which represents the "ushering in" of good luck. Cooked with a homemade miso soup base and a medley of root vegetables (daikon, carrots, mushrooms, and yam), this is truly comfort in a bowl. Noodle making class is available in Tsukutabekan as well.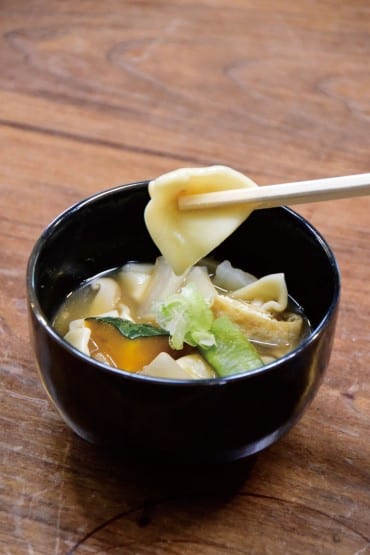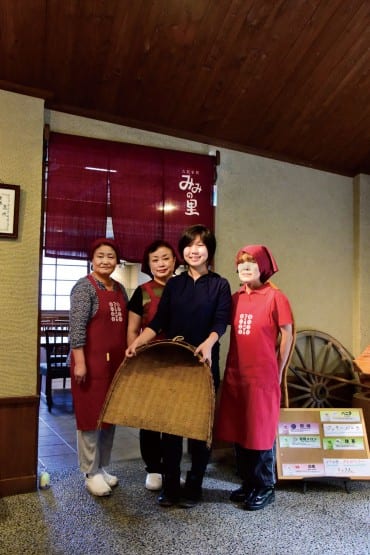 〒400-0606 山梨県南巨摩郡富士川町十谷2294−7
Tsukutabekan
2294-7 Jikkoku Fujikawa-cho, Minamikoma-gun, Yamanashi 400-0606
TEL:0556-20-2020