Apart from eating your way through Yamanashi, do take some time out to explore the region's spectacular scenery and unique art museums.
Shosenkyo Gorge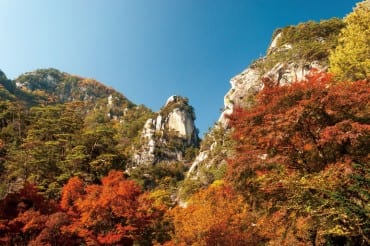 Located close to the Museum of Shadowgraph is the beautiful Shosenkyo Gorge, a scenic 4-kilometer hiking trail that is part of the Chichibu Tama Kai National Park, which spans four different prefectures. Here, you'll get to admire towering stone cliffs, quirky rock formations, and breathtaking waterfalls. Be sure not to miss the picture-worthy Sengataki Waterfalls at the end of the trail! 
Shosenkyo Gorge
Hirase-machi, Kofu city, Yamanashi 400-0083
Museum of Shadowgraph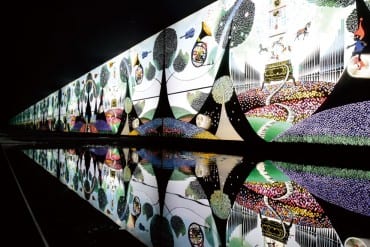 Established in 1992, this is the first shadowgraph museum in Japan and features the amazing Kiri-e artwork of Seiji Fujishiro. When viewed from a distance, the art pieces look like paintings but upon closer inspection, you'll realise that each piece has been painstakingly hand-cut and pieced together to create 3D works of art. Expertly using light, mirrors, and a dizzying palette of colours, the artist has created a gorgeous whimsical world that you can spend hours marveling in. No wonder over 300, 000 people visit this museum each year! 
Museum of Shadowgraph
1035-2 Takanari-cho, Kofu city, Yamanashi 400-1214
Tel: 055-287-2511
Itchiku Kubota Art Museum
The building, which is inspired by the architecture of Spanish Catalan architect Antoni Gaudí, is almost like a giant work of art. Situated in the middle of a garden with views of Mt Fuji, the museum's interiors feature asymmetrical corridors and Roman-esque stone pillars. Of course, the highlight of the museum is Itchiku Kubota's life work – The Symphony of Light. This was designed to be a series of 80 works representing the four seasons, painstakingly translated onto silk kimono using the Tsujigahana technique, a complex tie-dye process that the artist adopted and later re-invented. As you tour the museum admiring the different kimono, you'll be mesmerised by the intricacy of Kubota's art and how much work goes into creating each piece. While he didn't get to complete all 80 pieces before he passed away, Kubota is confident his life's work will be fulfilled by other dedicated individuals, just like how many of Gaudi's followers are committed to completing the La Sagrada Familia in Barcelona.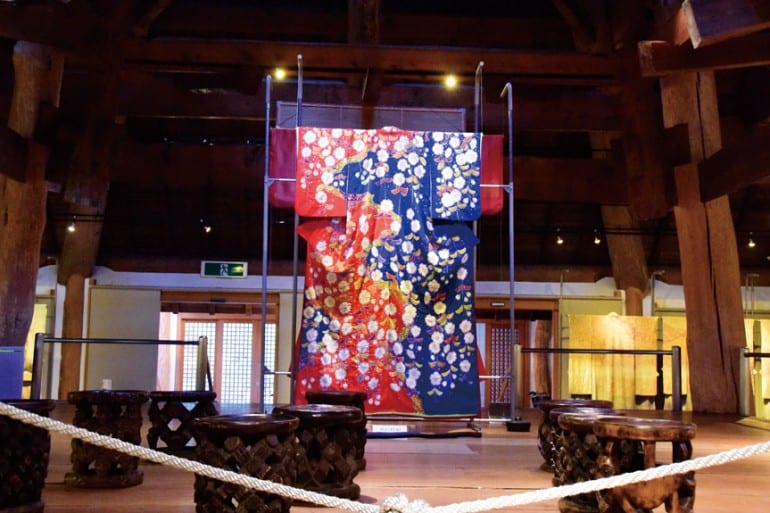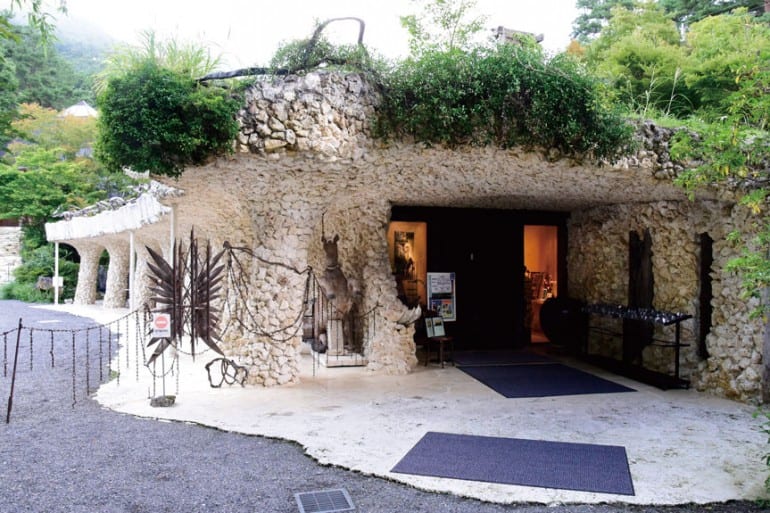 Itchiku Kubota Art Museum
2255 Kawaguchi Fujikawaguchiko-machi, Minamitsuru-gun, Yamanashi 401-0304
Tel: 0555-76-8811
Japanese garden at Tokiwa Hotel
After dining at the magnificent Tokiwa Hotel, be sure to take a stroll around its gardens. Ranked among the top 50 gardens in Japan by the Journal of Japanese Gardening all the time, this is literally one of the prettiest gardens in Japan. With its manicured grounds, ancient trees, beautiful stone bridges, and a charming narrow, winding stream, it's easy to see why this garden has been a favourite spot for writers looking for a bit of inspiration. Well-known writers such as Masuji Ibuse and Hitomi Yamaguchi have been known to frequent the hotel and have even penned novels and essays extolling the garden's beauty.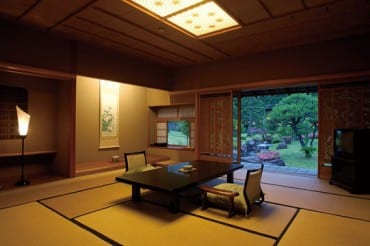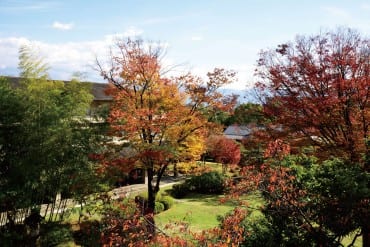 Tokiwa Hotel
2-5-21 Yumura, Koufu city, Yamanashi 400-0024
Tel: 055-254-3111