"Ever since I was a little kid, I've been infatuated with Japan and some of my most memorable meals as a chef have been in Japan. The best sushi I've ever had was at Sushi Shin in Tokyo; the ingredients were absolutely pristine and the sushi chef had an impeccable sense of style. A great deal of attention was paid to even the most minute details – for example, the sake at the restaurant are from small, boutique labels and are served in vintage decanters. Another memorable dining experience was at Hyotei in Kyoto. This 400-year-old restaurant seats diners in beautiful, individual bungalows where you get to enjoy the serenity of a nearby stream. The food looked and tasted very natural, almost as if it sprung up organically.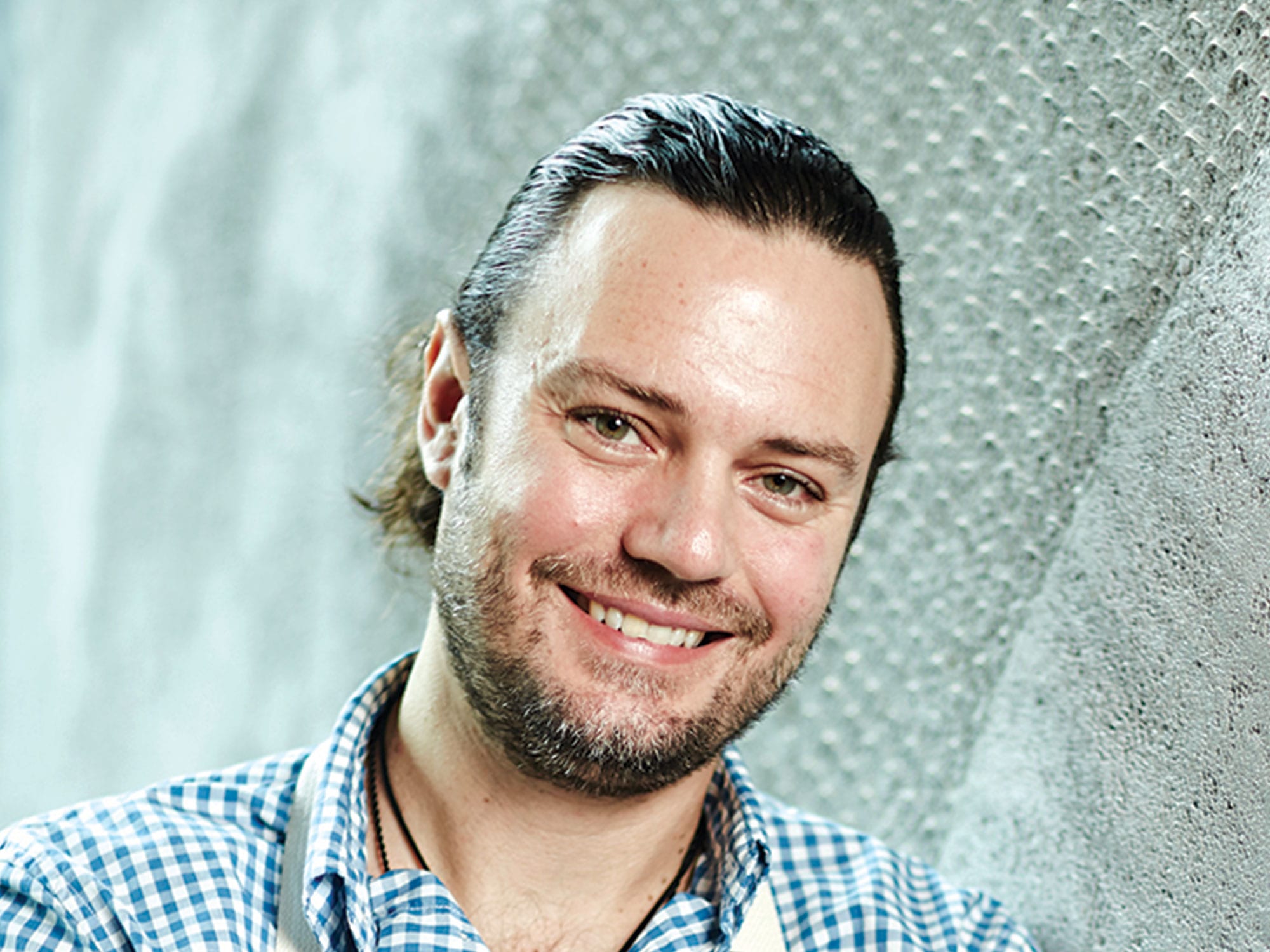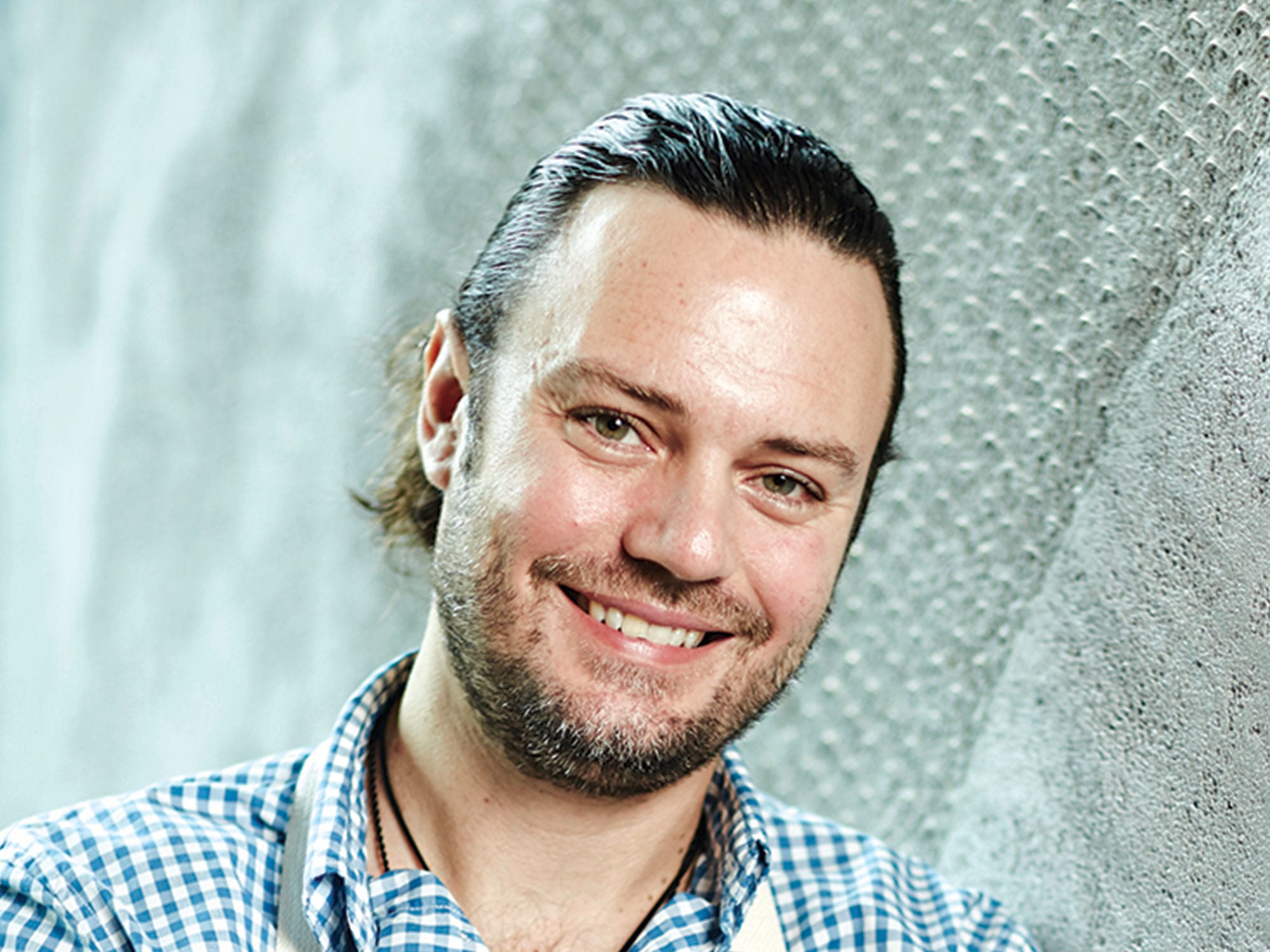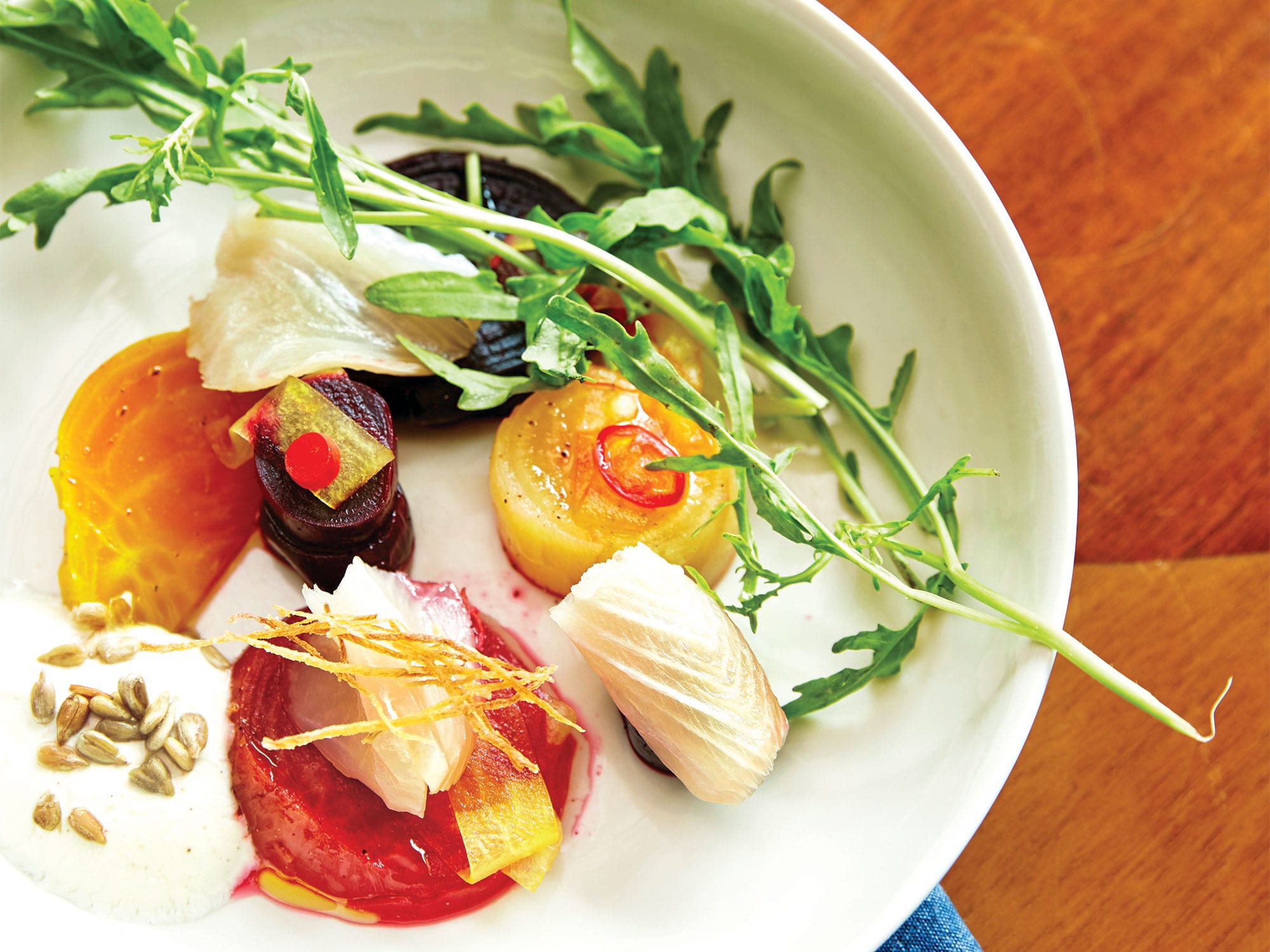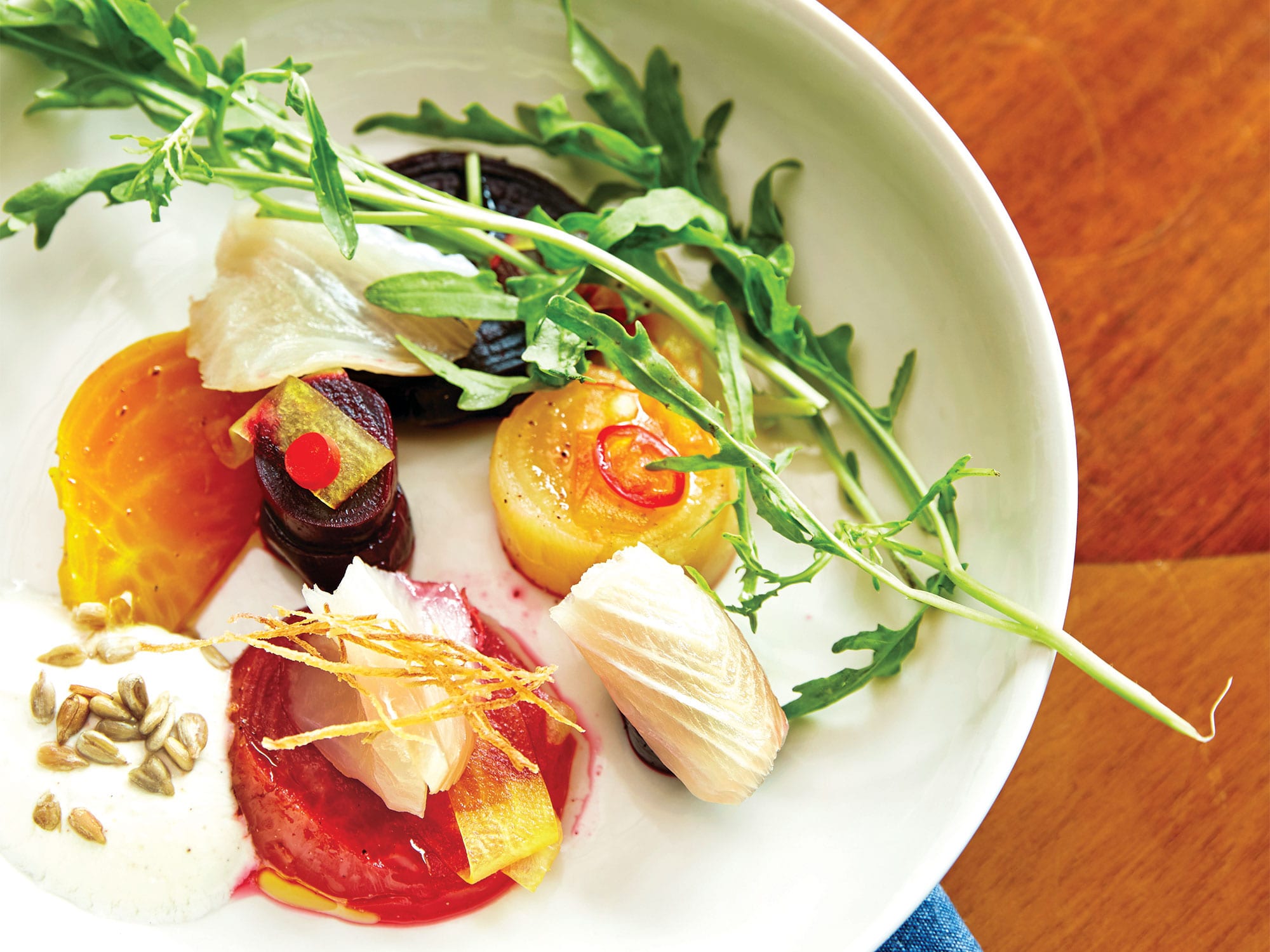 This attention to detail and reverence for fresh, seasonal ingredients is what I love about the Japanese style of cooking, and also what I practise in my own cooking. For this dish, I've used top-quality seasonal ingredients like fresh beets and sunflower seeds from farmers' markets in California. There's also takuan (pickled daikon radish), topped with a bit of red chili – as a nod to Singaporeans' love for spice. I've also given the dish a layer of richness with some locally sourced yogurt. Finally, the dish is finished with hamachi cured with coriander, lemongrass, ginger, and salt. This style of preparation was inspired by Japanese kobujime, which is the Japanese method of marinating white fish with kombu for sashimi.
I believe the mark of a chef's genius is being able to take away as much as possible from a dish, leaving just the essence of the ingredients. When that happens, it's pure poetry."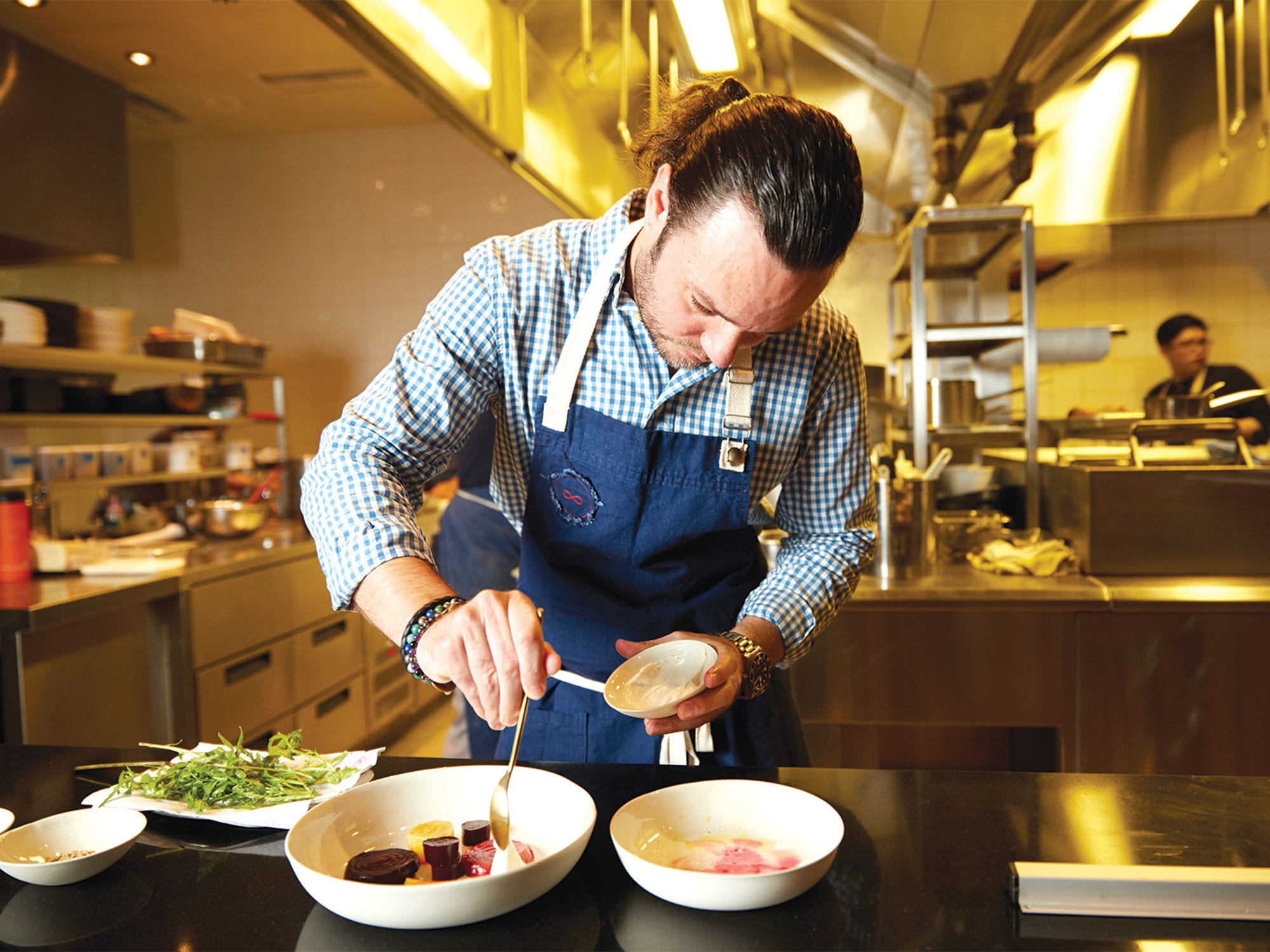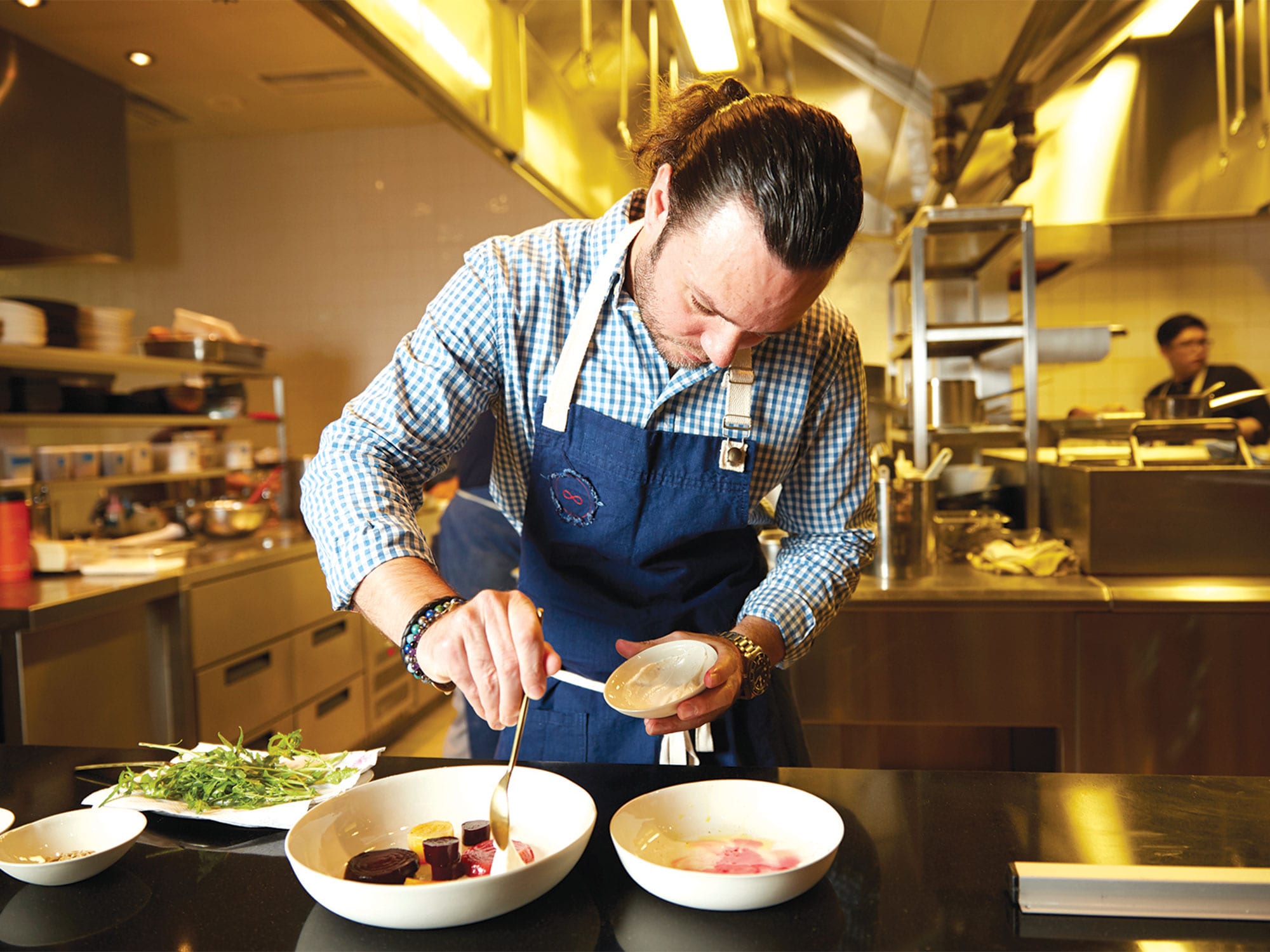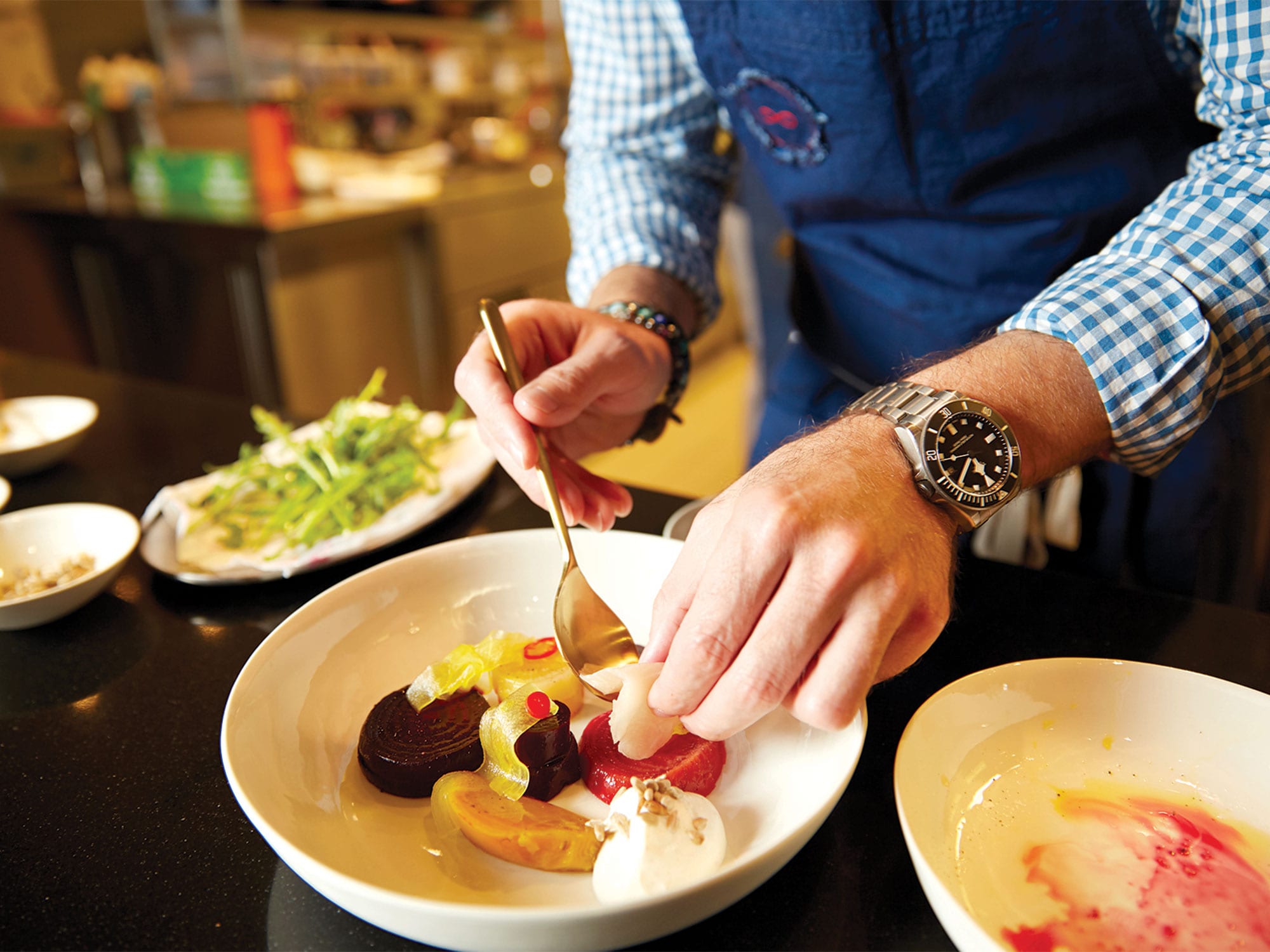 (Text Vanessa Tai Photography Raymond Toh/Vineyard Production)
Chef David Myers
Los Angeles-based chef and restaurateur David Myers — who used to own LA hotspots Hinoki & the Bird and Comme Ça — has opened Adrift at Marina Bay Sands. While his cooking style is largely influenced by his time spent in California and Asia, it's not fusion by any standards. Rather, it is a harmonious marriage of Californian chic and Japanese elegance.
Adrift
is located at Marina Bay Sands Hotel Lobby Tower 2, Tel:  6688 5657