Did you know that 1 October is World Sake Day (Nihonshu no Hi)? First celebrated in 1978, after a declaration by the Japan Sake Brewers Association, there are a number of reasons why the date of 1 October was chosen.
First, this date marks the start of a new sake-brewing season that lasts all the way till April the following year. October also marks the start of autumn, a time when spring's young brews mellow and start to become more complex. Coincidentally, the Japanese character for sake, also contains referring to the chicken, which happens to be the 10th animal sign in the zodiac.
Autumn also happens to be the best season to sample a variety of sake known as Hiyaoroshi. Hiyaoroshi is sake that has undergone heat pasteurisation once in spring so that it will last and mature through the summer months. Unlike most other seishu (clear, refined sake), however, hiyaoroshi will not undergo a second pasteurisation process.
Still not quite sure how best to appreciate sake? Here's some sagely advice from Mr John Gauntner, the world's leading non-Japanese sake specialist and author, "There is no one authentic way to enjoy sake. Rather, it all comes down to to individual tastes and preferences. When tasting sake, make sure you do it slow. Don't down it like a shot, and be sure not to overheat it, too.Letting it slow wash over your tongue is the best way to enjoy sake's many different aromas and flavors."
There's no better time than 1 October, World Sake Day, to start your sake-tasting journey. OISHII is pround to support the fast-growing group of sake enthusiasts in Singapore and around the region, and is proud to present this event for the third year running. Don't miss out on theseveral exciting sake-relted this month from 1 October. Kanpai!
Ryu's JAPANESE
RESTAURANT & SAKE BAR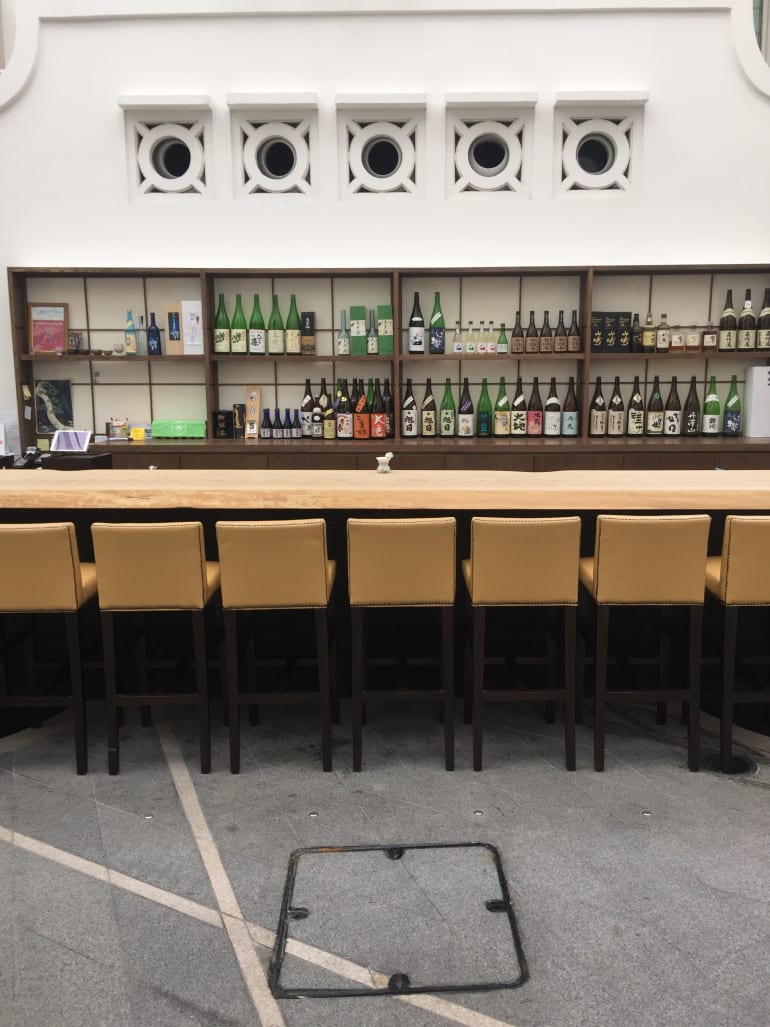 Free KANPAI! Sake at 8pm on 1 October!
•Sake Party $130 nett *only on 1 Oct
Free flow Sake + Japanese buffet + Original sake cup
•Fusouzuru Original Singapore Label
(180ml a bottle) 1 For 1 at $30 *while stocks last
Opening hours: 7.30pm - 10.30pm
HONKE DONPACHI
Free KANPAI! Sake at 2am & 11pm
on 1 October!
KANPAI Set $28++ *while stocks last
1 glass of Sake + 3 assorted appetizers
+ Sake lees desert + Original sake cup
Opening hours: 8pm - 4am


BAR IPPUDO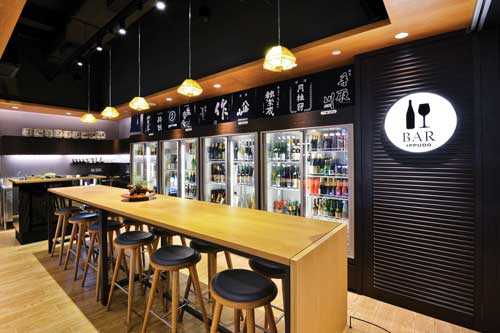 Free KANPAI! Sake at 7pm, 8pm & 9pm
on 1 October!
•Sake Oden Set $15++ *available till 10 Oct
1 glass Sake + 2 types of Oden
•Special Sake Tasting Set $18++ *available till 10 Oct
3 types of Sake from Bar Ippudo Collection
Opening hours: 11.30am - 11pm (L.O.10.30pm)
SHUKUU IZAKAYA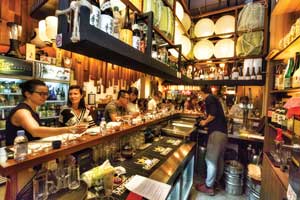 Free KANPAI! Sake at 7:30pm & 9:30pm
on 1 October!
•Free 7 Kushi skewers per 1.8l
sake ordered (excluding house sake) *available till end of Oct
• A Grand Sampler Tasting Set $21+
3 types of Sake + Shukuu's sake cup
Opening hours: 6pm - 11.00pm
Hakata Torikin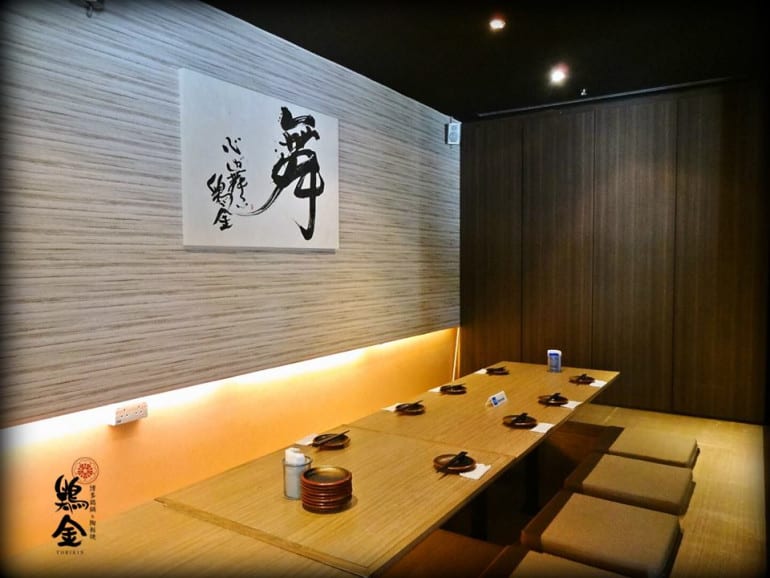 Free KANPAI! Sake at 8:30pm 
on 1 October!
•Kanpai Set $50++
3 types of appetizer + Mizutaki + a grass of Sake *available only at 1 October
• Offer 10 types of bottle Sake at a half price  *available only at 1 October
Opening hours: Mon-Fri 6pm - 11pm/ Sat&Sun 12pm - 3pm, 6pm - 11pm
gyoza bar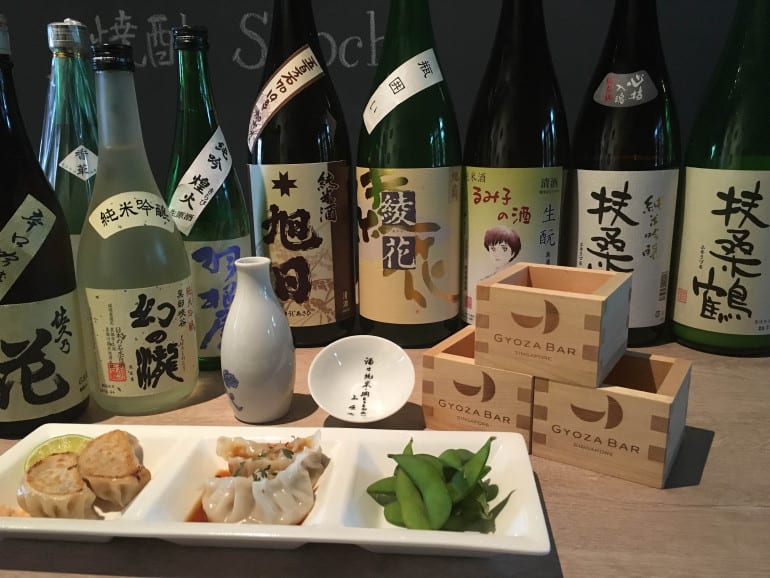 Free KANPAI! Sake at 8:00pm 
on 1 October!
•Kanpai GYOZA Set $30++
Original Sake cup + Limited label Sake(120ml) + pan fried Gyoza + boiled Gyoza + Edamamae with triffle salt *available only 50 Set
Opening hours: Mon - Sat 6pm - 11.30pm 
Torikin Teppan Q
Free KANPAI! Sake at 8:30pm
on 1 October!
•Kanpai Set $28++
Teppan tapas + a glass of Sake + Original Sake cup  *while stocks last
• Offer 10 types of bottle Sake at a half price  *available only at 1 October
Opening hours: Mon - Sat 6pm - 11.30pm