On the west side of Oi River lies a picturesque carpet of green tea fields covering Makinohara Heights, making Shimada City one of the biggest green tea producing areas in Shizuoka prefecture. On this part of the journey, we take a look at Kawana green tea, said to be among the best in Japan.
Foret Nakakawane Chameikan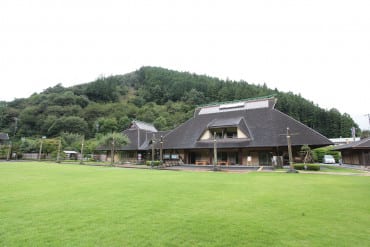 The favourable pairing of the region's mountains and Oi River produces a thin blanket of mist, which serves to protect the green tea fields of Kawane and lock in their nutrients. As a result, the teas are milder and sweeter compared to those grown under direct sunlight. Here, you can learn the fascinating history of tea production in Kawane, as well as how to prepare and enjoy tea the traditional way, with undivided guidance from a tea master. Apart from specialising in Kawane green tea – it serves two varieties, Yabukita and Okuhikari – this quaint establishment also produces Kawane black tea; if you're here during summer, be sure to try out their highly refreshing black tea shaved ice with condensed milk!
Foret Nakakawane Chameikan
71-1, Mizukawa, Kawanehon-cho,
Haibara-gun, Shizuoka, 428-0312
Tel: 0547-56-2100
Sabo You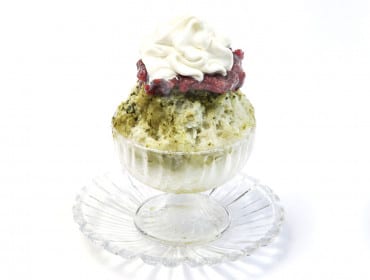 Ice cream made with salt from the nearby hot spring, a large bowl of shaved ice drizzled in green tea sauce and topped with azuki, accompanied with a steaming hot cup of calming black tea … sounds good? At this unassuming tea house, you get to enjoy all the above – and more. It is also a retail shop selling interesting knick-knacks as well as a good range of Kawane green and black teas, including their in-house roasted Kawane tea leaves in
original packaging.
Sabo You
4693, Minari, Kawane-cho, Shimada city,
Shizuoka 428-0103
Tel: 0547-53-4488
A Humble Abode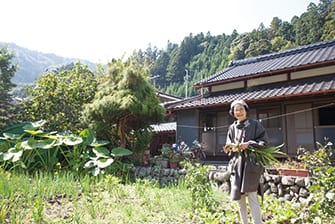 There are few ways more immersive than homestays to experience the local way of life. One of only two homestays in the town, the 140-year-old Minpaku Itsuka is an architectural work of wonder. Originally located elsewhere, the house was taken apart when it moved and painstakingly reassembled at its current location with nothing but utmost precision and hard work – no nails involved! During the homestay, you get to enjoy a slew of activities with the amiable owner Eiko Mizuno. Your day would include a lovely stroll around a creek and the nearby tea plantation, harvesting of seasonal vegetables, and preparing a heartwarming Japanese feast that can consist of inari and ocha ohagi (green tea sticky rice coated in red bean paste).