HORUMON DON
This particular recipe for horumon rice was submitted to the B-1 Grand Prix food competition, so you can be assured of its great taste. Horumon curry is also available.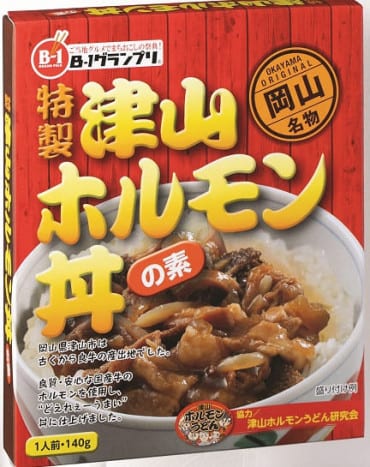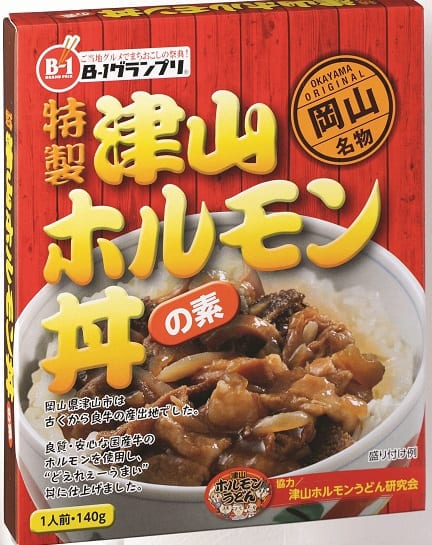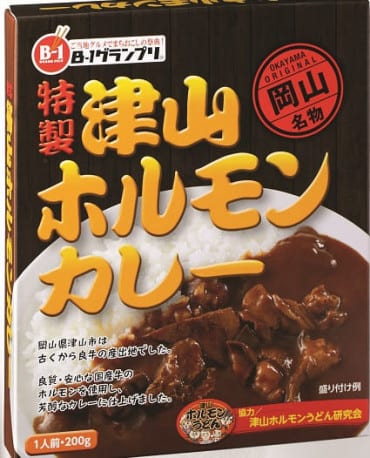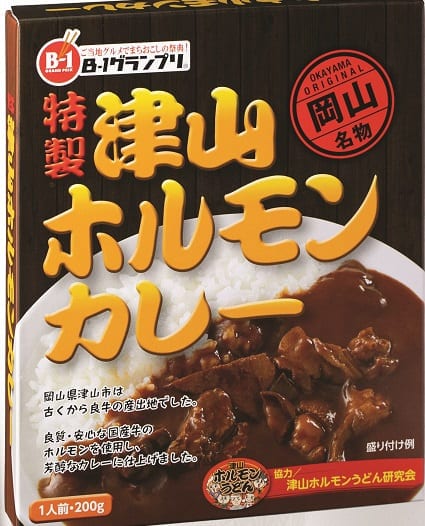 SAKE
Don't like sakes that are too sweet? Try the Kamoitsuha from Tago- Honke brewery in the green bottle, it's a Tsuyama dai ginjo that's known to be dry. The one in brown is the Abanokaze from Nambashuzo brewery. This fruity and rich junmai-shu is made in Aba, using regular rice as it's too cold there to grow sake rice.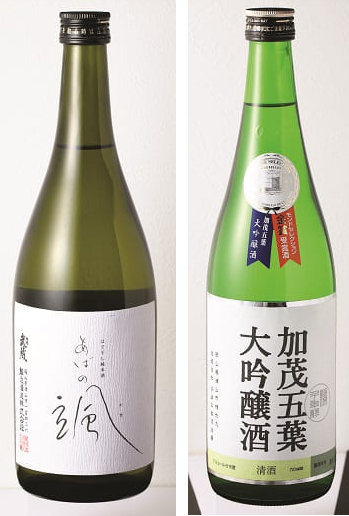 DOUGHNUTS
Try local doughnuts from Wakana Patisserie, made using wheat flour from Tsuyama and eggs and milk from Okayama Prefecture. Enjoy three different flavours: sesame, mocha, sweet potato and plain.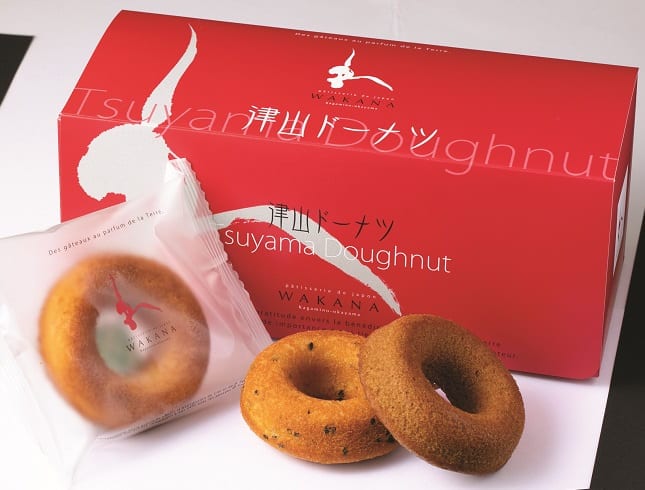 YOAN COFFEE
These Indonesian beans have been roasted in Tsuyama and are named after Dr Yoan Yudagawa, the man who came up with the
Japanese name for coffee — kohi.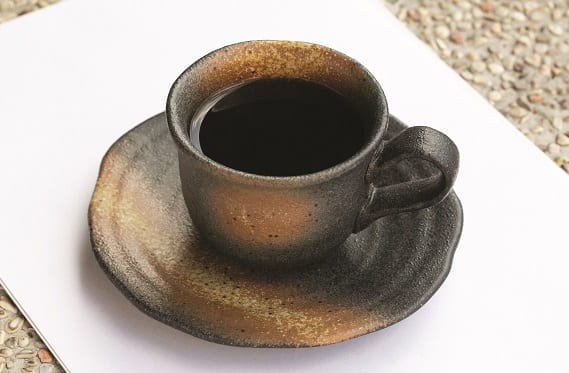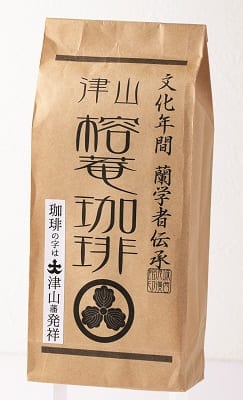 KURAYA ICHIMA
This confectionery shop is an institution in Tsuyama with 140 years of history. A particularly popular item is the Ichima, a castella cake with red bean paste.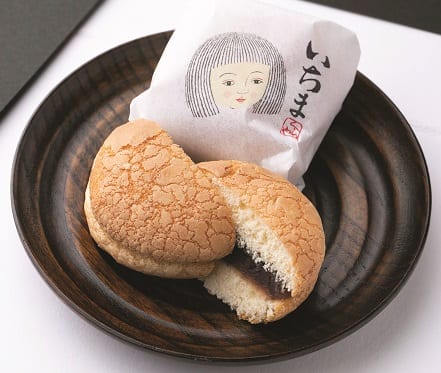 >>The interview with CEO of Kuraya
Kuraya
77-7 Numa Tsuyama City,
Okayama 708-0824
Tel: 0868-22-3181