Japanese food fan Brian Chua, was determined to win over Tsuta's chef and owner, Yuki Onishi, and bring the only Michelin-starred ramen restaurant to Singapore.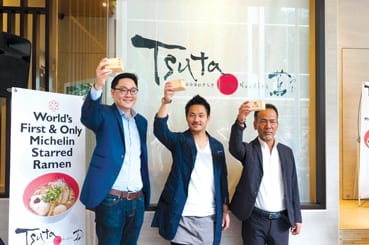 "I have always loved Japanese food. In fact, it is without a doubt my favourite cuisine. When you think about Italian cuisine, for example, we immediately imagine pasta or pizza. With Japanese cuisine, the diversity of dishes is astounding – tempura, sushi, noodle-dishes, yakimono, nabemono, street food, and more! Ramen is great but I must say, yakiniku washed down with an icy cold mug of Asahi Super Dry is what I love most.
Dining in Japan is also a total experience. Their thoughtfulness, attention to detail, and excellent customer service is something I hope to recreate in Tsuta Singapore. We treat all our customers as valued guests and do not charge for service or GST. When there is a long queue, we make it a point to update customers with regards to waiting times and distribute water to them. We also deliberately kept the counter top low, so that customers can interact with the chefs and servers.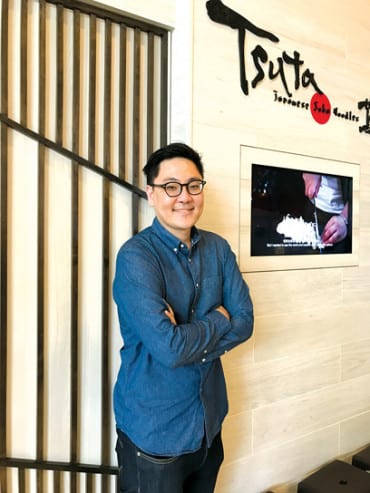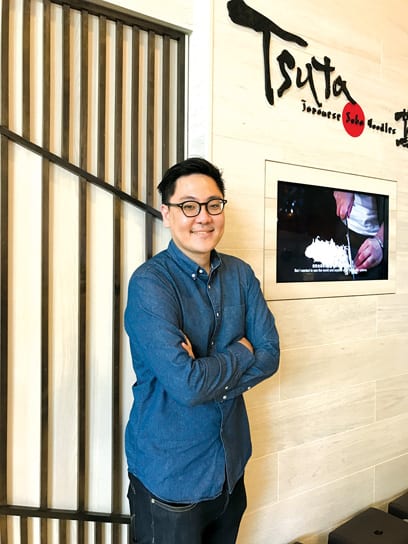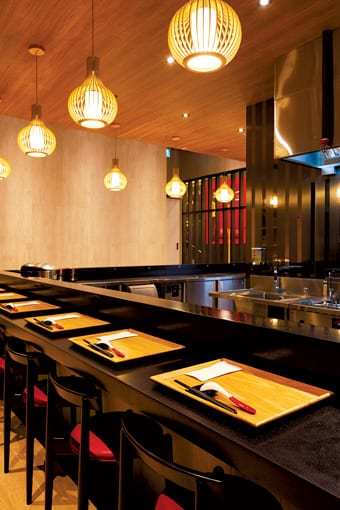 The Ramen Plan
I learned about Japanese Soba noodles Tsuta after it received one Michelin star and was widely covered in the international media. I wanted to find out more and see if Chef-Owner Yuki Onishi would agree to expanding overseas. I was fascinated with Tsuta because my business philosophy is to pick the best restaurant in different food categories and keep it affordable for the masses. A lot of Michelin-starred restaurants focus on high prices and fewer customers. However, I prefer to have many customers enjoying quality food at everyday prices.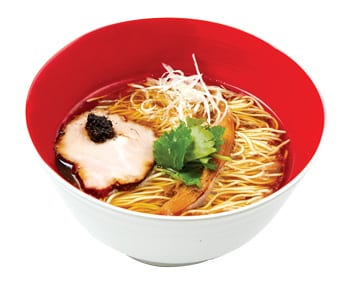 I have been in the food and beverage business for about three years and was part of the team that brought Hong Kong's Michelin-starred restaurant, Tim Ho Wan, to Singapore. Using what I learned from that experience, I set out on the journey to bring Tsuta to Singapore. I contacted Yuki directly via Facebook, and he seemed open to the idea, so I flew to Tokyo to meet him. The first time I visited Tsuta to try the ramen, I had to wait over five hours before I finally got to relish the noodles. I was immediately struck by how the flavour of the broth was so light yet rich in flavour.
According to Yuki, he does not intend to open more outlets within Japan but he's keen to share his food with the rest of the world. For the outlets in Singapore, Yuki was involved at every step of the way – including the restaurant's interior design. We strictly adhere to his recipes, processes, and cooking timings. This is important as I want to honour the reputation Yuki has built. Currently, we serve shoyu and miso soba in our new Tai Seng outlet, while the first outlet at Pacific Plaza serves the shoyu and shio soba. Currently, we are working with Yuki to come up with more unique recipes and perhaps even some limited-edition offerings.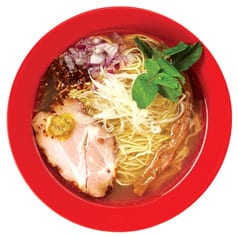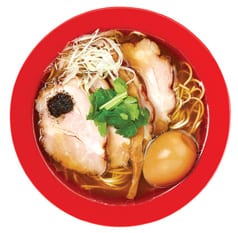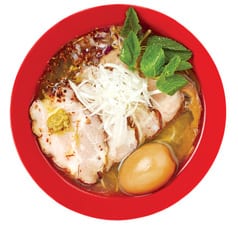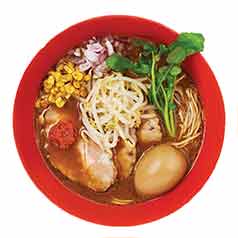 (TEXT  Shila Naidu )
Tsuta Ramen, Pacific Plaza
9 Scotts Road, #01-01, Pacific Plaza, Singapore 228210
Tsuta Ramen, Tai Seng Street
#01-01, 18 Tai Seng St, Singapore 539775