Mar 31, 2017
Chef Gunther Hubrechsen shares with us why he uses mostly Japanese ingredients in his cooking.
"About 70 percent of the ingredients I use in my restaurant are sourced from Japan. Although I employ French cooking techniques and my cuisine is decidedly French, it's no secret that I am a big fan of Japanese produce."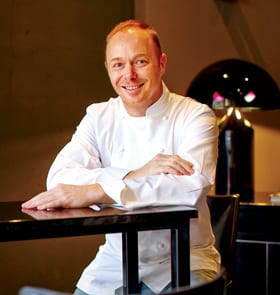 For me, the freshness and quality of the produce is of utmost importance. When it comes to top-quality produce, the Japanese are second to none. You just have to look at the meticulous way they package their food to understand – from big to small, every item is treated like a piece of treasure and carefully packed. For example, instead of just delivering fish on a bed of ice, the producers take care to pack the fish in boxes filled with plastic bags crammed with ice. This preserves the freshness and structure of the fish while protecting it against the 'burning' effect of ice.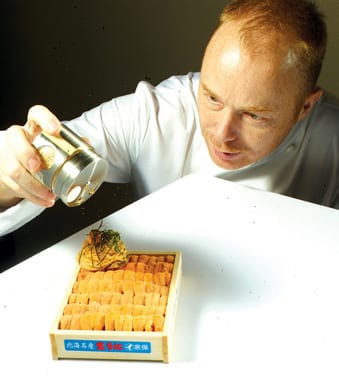 At Gunther's, we only have a small a-la-carte menu. Our restaurant concept is more similar to the Japanese concept of omakase, where I decide what to serve based on the freshness and seasonality of the ingredients I have on-hand. We get our ingredients delivered to us four times a week from Japan. Whenever they dine with us, our customers get to choose from the best and freshest ingredients of the day.
This April, I'll be introducing an exciting update to a cult favourite at Gunther's. Our popular cold pasta dish has been elevated several notches with the introduction of premium uni from Hokkaido. Rich, creamy, and brimming with flavour, this is a dish I look forward to sharing with everyone."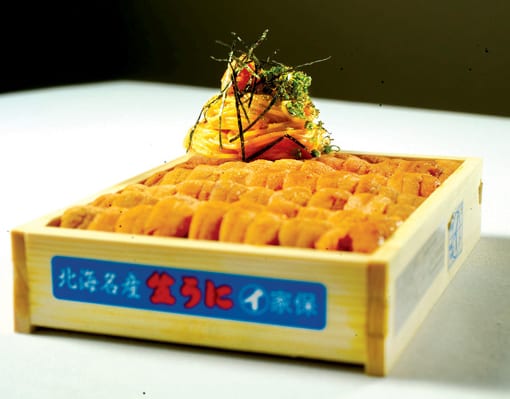 (TEXT Vanessa Tai  Photography Charles Chua/A Thousand Words)
Chef Gunther Hubrechsen
Gunther's Restaurant is 10 years old but continues to deliver top-notch French cuisine. At the helm is Chef Gunther Hubrechsen, a Belgian native who arrived in Singapore in 2002 for a stint with one of the renowned restaurant groups before opening Gunther's in August 2007. During his time here, he's clinched multiple awards, including "Restaurant of the Year" and "Outstanding Caterer of the Year" at the World Gourmet Summit Awards of Excellence 2012.
Gunther's
#01-03 36 Purvis Street, Singapore 188613
Tel: +65 9010 3075