With its favourable climate and fertile soil, Hamamatsu is blessed with incredible produce all year round.
Unagi from Ebisen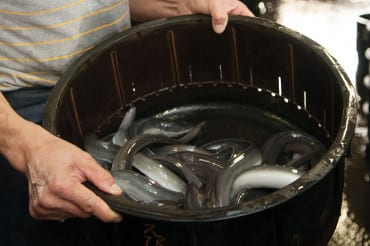 Unagi is big business in Hamamatsu, and nobody knows it better than Senichiro Kamo, the third-generation owner of this seafood processing and distribution centre. Their business is in dealing with seafood caught in Lake Hamana and the Enshunada Strait, with unagi comprising 50 percent of their sales. Most of their seafood gets distributed to hotels and restaurants across Shizuoka Prefecture and Aichi Prefecture, but they have also recently begun distributing their unagi to a supermarket in The Philippines.
Ebisen
8962-5 Ubumi, Yuto-cho
Nishi-ku, Hamamatsu city
Shizuoka 431-0102
Tel: 053-592-1115
Sake from Hananomai Brewing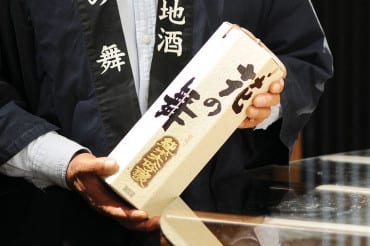 Founded in 1864, this sake brewery has an advantageous location because the water here is of top-notch quality. The water is sourced from deep within the Southern Alps (located on the northern side of Hamamatsu City), and is renowned for its purity and "soft" characteristics. At Hananomai, they work closely with rice producers in Shizuoka Prefecture to obtain the best type of rice for sake. Master Brewer Kazuhito Tsuchida says, "In the past, it was considered better to produce sake in colder climates—for example, in the northern parts of Japan—but with the advanced cooling systems we have today, climate isn't really an issue." Furthermore, because the brewery staff is local, they are able to work all year round, as compared to other breweries where the staff works seasonally. Hananomai carries about 500 sake labels, with 30 to 50 being regular variants. 
Hananomai Brewing
632 Miyaguchi Hamakita-ku
Hamamatsu city
Shizuoka 434-0004
Tel: 053-582-2121
Salad celery from Mikoen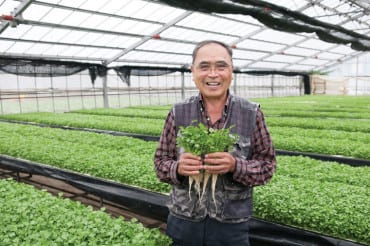 Akiyoshi Mizuno, a friendly and affable Hamamatsu native, is the first person to cultivate and grow this type of celery, known as salad celery. He says, "Regular celery is a winter crop and I wanted to find a way to grow it all year round. I soon discovered that smaller variants have a shorter growth cycle." This salad celery has a subtler flavour compared to regular celery, and can be enjoyed with a dash of salad dressing, cooked tempura-style, or in a miso soup. Psst … it's also available at Waku Ghin at Marina Bay Sands. 
Mikoen
421 Toyonishi-cho, Higashi-ku
Hamamatsu city
Shizuoka 431-3102
Tel: 053-433-0796
Soya sauce from Meijiya Shouyu

Meijiya Shouyu has been producing soy sauce since 1875, and is owned by 5th-generation Kazuhiro Nozue. Here, they produce about 1,000 litres of soy sauce each day – with 80 percent of their clientele in the restaurant business. Visitors are also welcome to tour the factory and try their hand at making their own soy sauce—which they can take home - for just
¥1,080 per person.
Meijiya Shouyu
2276 Komatsu, Hamakita-ku
Hamamatsu city
Shizuoka 434-0042
Tel: 053-586-2053
Sweet potato from Unagiimo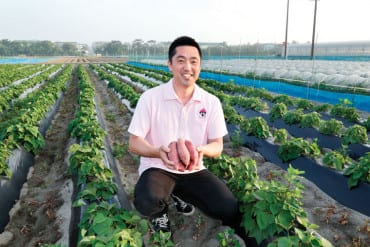 Unagi and sweet potatoes make for an unlikely combination, but Takuma Ito has found a way to make it work. Taking the bones of unagi - which cannot be consumed -
they use it to fertilise the soil where sweet potatoes are cultivated. According to Ito, these bones are high in nutrients and help lend the sweet potatoes a richer flavour. The texture of the sweet potatoes is also softer, smoother, and a lot more creamy. Unagiimo is available raw across supermarkets and department stores in Hamamatsu, but you can also get unagiimo snacks at Hamamatsu train station.
Unagiimo
50 Oroshi-honmachi, Minami-ku
Hamamatsu city
Shizuoka 432-8055
Tel: 053-443-8352
Farmers' Market Hamakita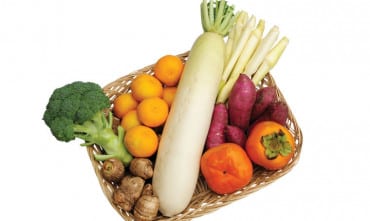 If you'll like to take home some of Hamamatsu's freshest produce, head over to this farmers' market. There are four outlets dotted across the area, carrying a wide variety of fruit and vegetables from about 2,000 local farmers. Here, you'll get the best of the season and at prices that are slightly lower than big supermarket chains.
Farmers' Market Hamakita
6677 Shinpara, Hamakita-ku
Hamamatsu city
Shizuoka 434-0003
Tel: 053-586-5633
JA Topia Hamamatsu citrus fruit sorting place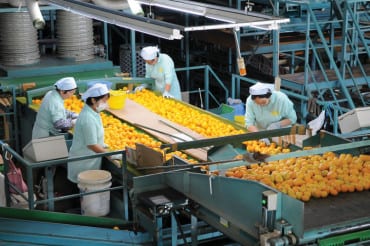 Although Shizuoka Prefecture comes in third in terms of mikan production, they have the famous Aoshima variant, which the top two prefectures—Ehime and Wakayama—do not. At this 70-year-old citrus fruit sorting place, they sort through a mind-boggling 10 million mikan a day, which are distributed across Shizuoka and Nagoya. The coveted Aoshima variant, which is only available from January to March, is usually sent to Tokyo and the Tohoku region.
JA Topia Hamamatsu
citrus fruit sorting place
65-2 Miwa, Hosoe-cho
Kita-ku, Hamamatsu city
Shizuoka 431-1303
Tel: 053-527-0777