A recruitment ad for a kappo restaurant chef would probably go like this: Must banter with customers and display showmanship; wallflowers need not apply. After all, kappo means "to cut and cook", but more specifically, to do so at an open kitchen counter where guests watch the chef at work, chat about the cuisine and ingredients, and maybe even share a joke or two.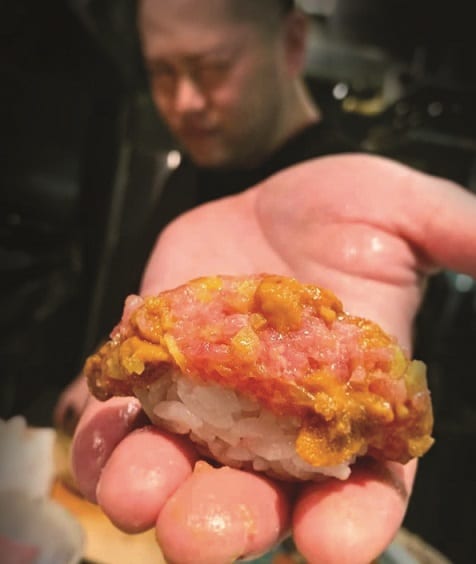 As Chef Nobuhiro Nishi, who runs the elegant Nishikane restaurant along hip gentrified Stanley Street, puts it: "It's 'live' cooking and there must be entertainment value."
Kappo restaurants tend to serve high-end omakase cuisine, which means the chef decides on what to serve you, depending on the seasonal ingredients that are available. Regulars, who are fans of a particular chef's cooking style and skills, generally head back for seconds — even within the week. The reason? There is an element of surprise during each visit.
Some chefs, like Nobuhiro, will even make a note of what regulars have dined on during each visit so that they are served a slightly modified menu at their next meal. It is all about customising the dining experience to entice guests into coming back for more, especially in uncertain economic times, like during a pandemic.
Likewise, Chef Issey Araki, whose "casual kappo restaurant" Araki will open in October, always asks his suppliers for "the best ingredients". This way, he keeps his customers interested with "my unique ideas".
CHEF ISSEY ARAKI
Chef-owner, Araki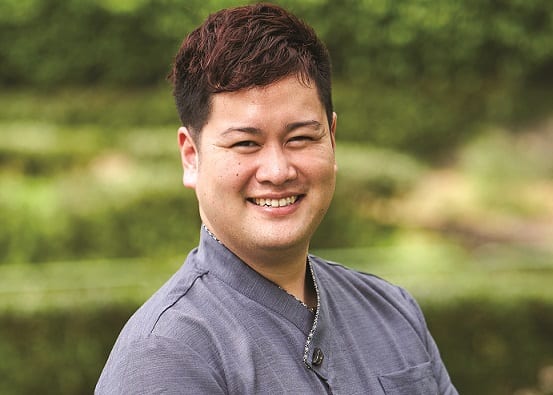 If you had met Issey Araki when he was a boy, he would have been able to tell you — even at that young age — that he wanted to be a chef. "I've always known what I wanted to do, since I was nine," the Kumamoto native shares.
Araki was previously the head chef at KYUU by Shunsui and then at Shun X Sakemaru. The owners had invited him to work in Singapore as they were his regular customers at the Tokyo restaurant where he used to work. He took up the challenge for two reasons.
"I wanted to improve my abilities overseas and Singapore is said to be a world business centre where I can experience a multiracial culture."
Fast forward to 2020 and he decided to open his eponymous restaurant with a Singapore partner. But his renovation plans were delayed due to Covid-19 and work had to stop for two months during the Circuit Breaker period.
The good news: the Araki restaurant will open its doors in October with eight seats at the counter and five seats in the private room. And Chef Araki has a simple wish for his new venture: "I want it to become a restaurant loved by everyone."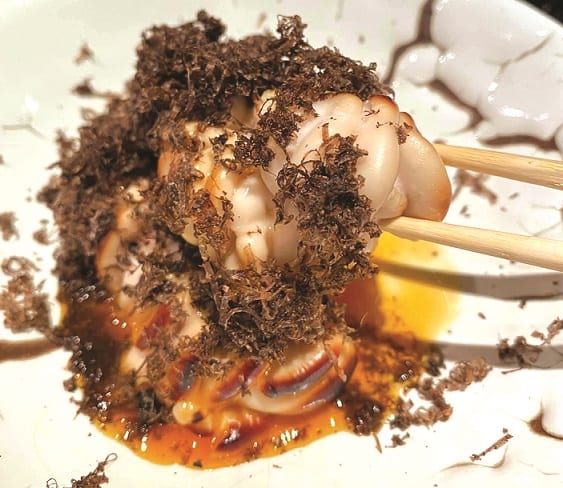 How different is your restaurant from other omakase restaurants in Singapore?
My cooking is simple but with a touch of umami. My restaurant is a place where I will incorporate ideas freely and have new discoveries.
How would you describe the food at Araki?
It's a casual kappo restaurant where we serve Japanese fusion cuisine with French, Italian, Chinese and Spanish [influences]. I use mainly fish and a variety of seafood, with a focus on charcoal grilling.
Where are your ingredients from?
Mostly from Toyosu market in Tokyo but we also purchase from Hokkaido, Osaka and Kyushu.
How do you come up with different items on the menu?
I watch YouTube and scroll through Instagram — it's my hobby! — then I make prototypes of what I see and add new ideas to them.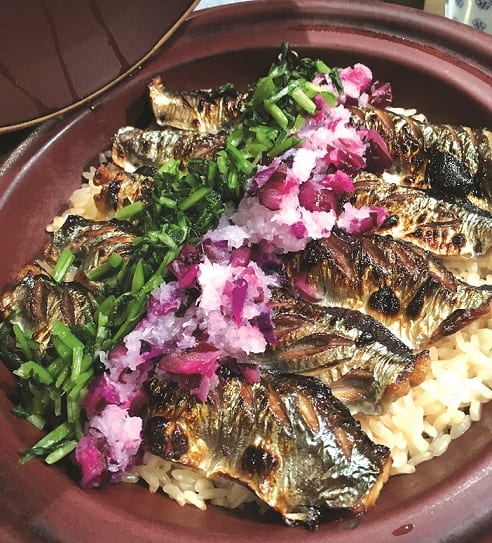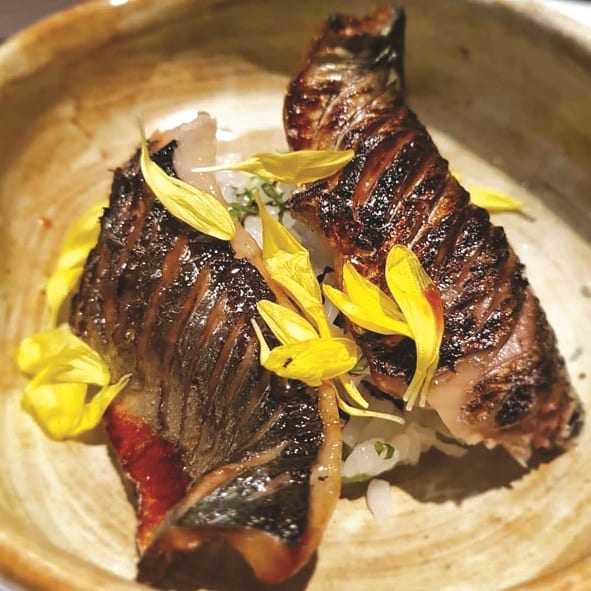 What is special about Japanese omakase cuisine in Singapore?
A wide variety of ingredients is used and customers experience different tastes every time.
Why do you think Singaporeans love Japanese omakase so much?
Because of the chef's creativity and attention to what each customer likes. I always customise the dishes to each customer's taste buds.
Araki is at #04-23 Orchard Plaza, 150 Orchard Road.
CHEF NOBUHIRO NISHI
Chef-owner, Nishikane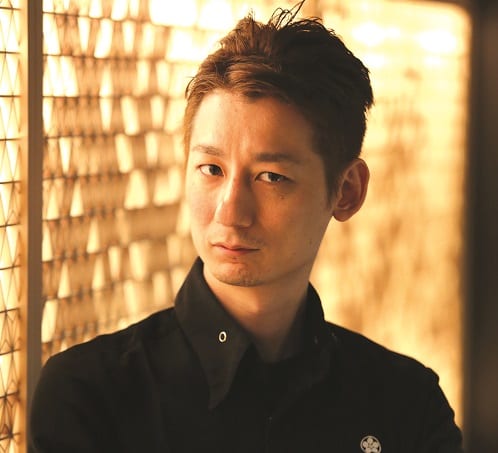 You can tell it's not business as usual at Nishikane when you spot a Gucci bag holding… prized black truffles.
It's the first hint that tells you Nobuhiro Nishi does things a little differently, though he is the sixthgeneration chef in his family.
The friendly chef, who sports a floppy mop of dyed hair, came to Singapore three years ago and has worked at Kappo Shunsui. Before that, he chalked up experience at the three-Michelin-starred Kagurazaka Ishikawa in Tokyo.
He started Nishikane earlier this year to serve up his own brand of "family-taste cooking with a seasonal style". He sources his ingredients from all over Japan; for instance, abalone from the Kyushu region and uni from Hokkaido or Iwate.
His restaurant can seat about 12 to 14 diners and there is also one cosy private room (which doesn't require a minimum spending for now).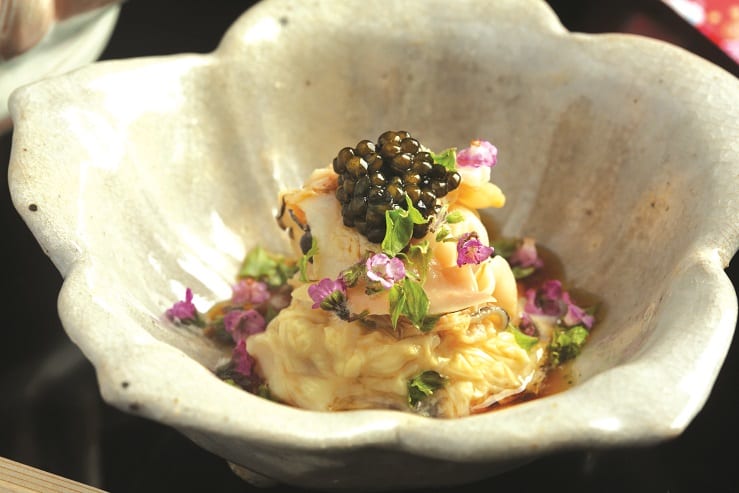 Why do you think omakase cuisine is popular with Singaporeans?
Maybe they are familiar with the taste of the cooking style. The younger generation is more adventurous too. They probably grew up eating Japanese food so they are willing to try different forms of it now.
What is the difference between Singapore and Japanese diners?
Japanese like 50 per cent vegetables and 50 per cent meat in their menu; Singaporeans prefer more meat in every dish.
What is your cooking style like?
I am inspired by my family's cooking and also by the restaurants where I have worked previously. I combine all the inspirations together and experiment with new techniques to form my own style. I'm not too traditional but I'm also not too modern. I like to be artistic but I cannot be too artistic as I serve many different customers so there must be some balance in my cooking to cater to all of them.
Tell us about your signature dish at Nishikane.
The main dish on my menu is known as Chef Nobu's Imagination. It has a combination of raw fresh uni, boiled ebi and sauté young corn, and steamed abalone. The abalone is steamed for five hours and I make the broth from it too. I love abalone because my hometown is near the sea and also because abalone has a nice texture and taste.
I also serve a signature dish of cold somen. It is popular with my diners, probably because of the warmer weather in Singapore.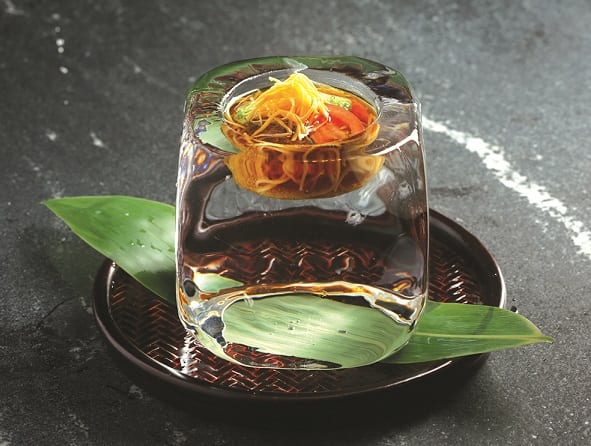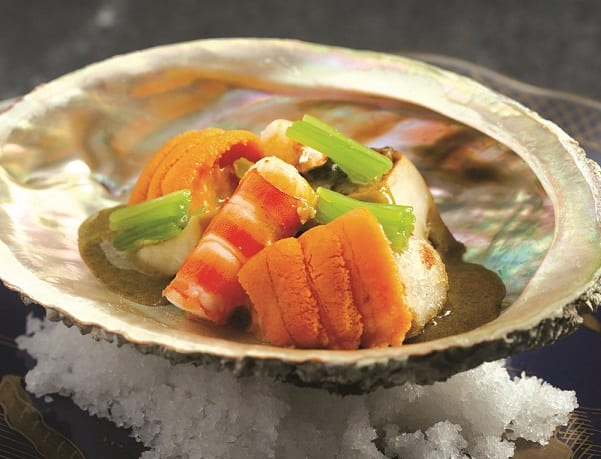 What do you want to impart to your customers?
With the kappo concept, I am able to teach them the sequence of eating every dish. For example, try the lighter tasting food first, then go on to the dishes with a heavier taste so you don't overwhelm your taste buds.
What do you wish for your restaurant?
That my guests enjoy their food and go home happy — it's that simple. I also want my staff and suppliers to be satisfied and happy too.
Nishikane is at #01-01, 10 Stanley Street. Tel: 9117-6264