"I think it's a misnomer to suggest there is a "pure" cooking style. Each cuisine may have unique culinary features, but many elements are also shared. For example, Japanese miso, Korean doenjang, and Chinese doubanjiang are all bean pastes used in soups. But acknowledging this isn't enough—you should also respect the culture of your produce, its flavour profiles, and what you want out of them.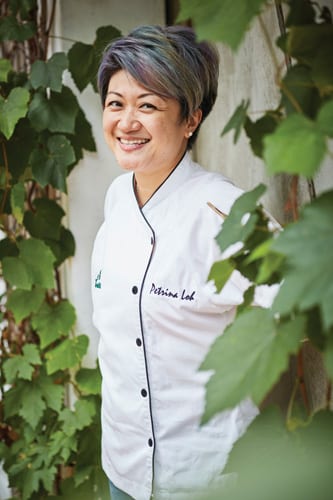 For my 1824 Beef Tongue Musubi, I deconstructed and elevated Spam Musubi, a popular comfort food within the Hawaiian Japanese community. I enjoyed this dish many times during my stay in the States. To mimic the taste of spam without processed items or MSG, I used a healthier alternative—beef tongue. Usually, people thinly slice and grill this yakiniku style. However, I wanted to tease out the tongue's soft texture through a 7-day brining process using lots of spices. Then, I sous vide the tongue in beef master stock. Rather than adding condiments as a finishing touch, I seasoned the ingredient during each step of cooking to create a complex and nuanced taste profile.
I also used Akitakomachi rice—a premium variety known for its sweet, petite grain and plump texture. The rice is grilled onigiri style, giving it a crispy exterior and a soft, chewy interior. This adds a tinge of bitterness to complement the succulent beef tongue. Instead of using Japanese wakame that ends up too bitter when roasted, I lightly roasted Chinese seaweed normally found in yong tau foo soups. Lastly, I paired Korean-style raspberry sauce with sesame oil and mushroom stock. Oyster mushrooms add the finishing touch for that earthy, autumn flavour."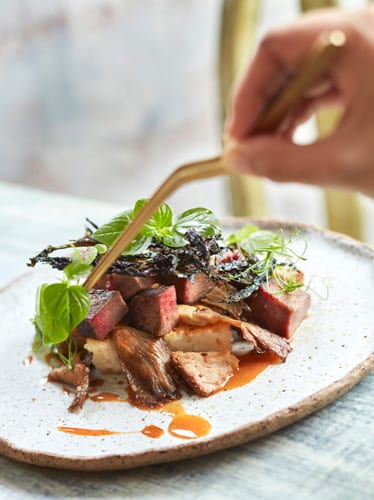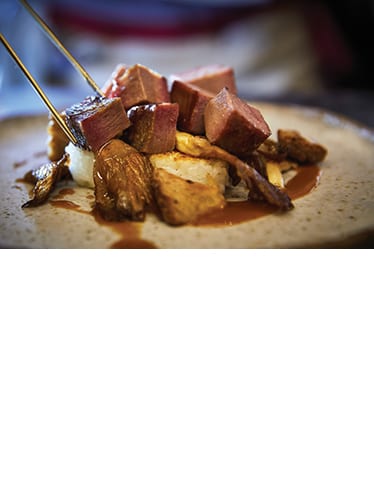 (TEXT Matthew Fam  Photography Raymond Toh/Raymond Toh/Vineyard Productions )
Chef Petrina Loh
After 8 years as a private banker in Singapore, Chef Petrina Loh reinvented herself by studying at the California Culinary Academy in San Francisco. Upon completing the Le Cordon Bleu program, this gutsy aficionado worked in several Michelin starred restaurants. In 2012, she returned to Singapore and opened Morsels in 2013. Known for its fusion small plates, Morsels draws influence from Japanese, Korean, and Chinese cuisines among others. It even won Restaurant of the Year as well as Chef's Choice in this year's World Gourmet Summit! The key to fusion fare according to Chef Petrina Loh? Knowing your ingredients.
Morsels
#01-04, 25 Dempsey Road
Tel: 6266 3822